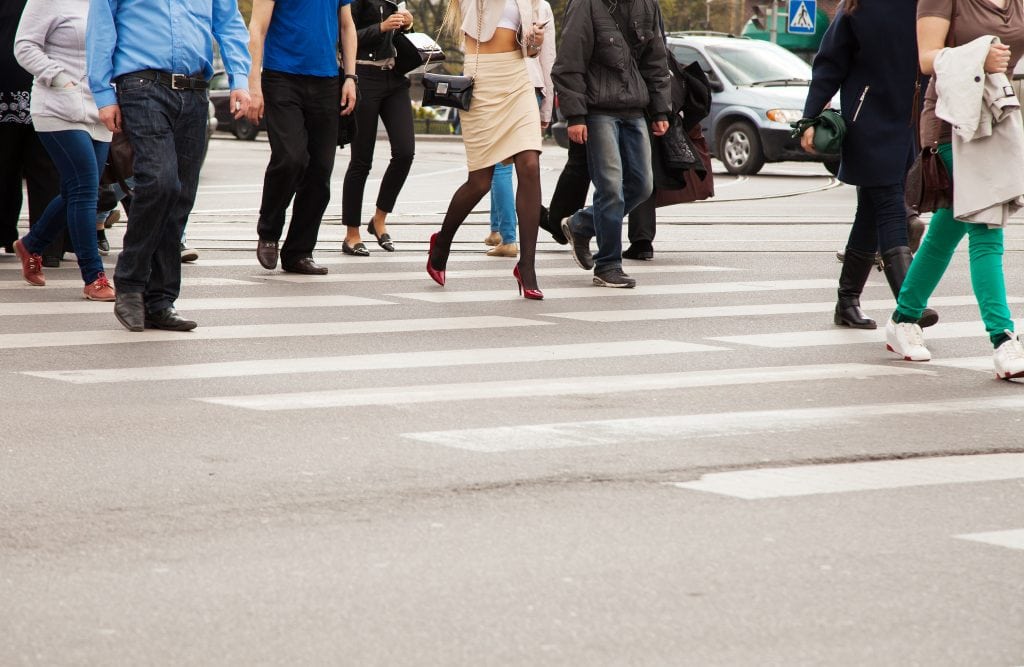 Pedestrian safety is a very real concern in Austin and throughout Texas. Unfortunately, that numbers of pedestrian deaths across the country are at all-time highs.
You know to use caution when crossing the street and watch for traffic, but motor vehicle collisions with pedestrians can happen in unexpected places and under unanticipated circumstances. Anytime you are somewhere that a vehicle can enter, whether it's supposed to or not, you must be on the lookout. Drivers with their eyes glued to their phones have certainly raised the stakes for people on foot, but they aren't the only ones responsible for the high number of pedestrian accidents.
Malfunctioning Traffic Signal
You come to an intersection, wait patiently or maybe very impatiently for the walk sign, and think you're good to go. Think again. Technically, you have the right of way, but don't just head out into the road. You can't depend on drivers to honor a red light, and worse you can't really be sure that they have one. When a traffic signal malfunctions, drivers think they have the all-clear too. They aren't expecting pedestrians to be crossing and may be moving too fast to see you or to stop in time if they do.
If you are hit due to a malfunctioning traffic signal, you may find yourself suing the city. That means different rules and tight deadlines.
Drivers Who Enter Pedestrian Areas
There are certain places cars just should not be. They include sidewalks, parks, your yard, and areas of roads that have been blocked off for events such as concerts, parades and marathons. But, it still happens. People get confused. They get lost. Then you have drunk or distracted drivers, and drunk distracted drivers. And, of course drivers can have heart attacks, seizures and other sudden health events.
When drivers enter pedestrian areas, driver negligence is usually to blame, but there can be other factors including:
Inadequate signage
Inadequate barriers
Defective vehicle
In pedestrian accidents there can be more than meets the eye. Thorough investigation is required if you are to receive the full and fair compensation you deserve. At Shaw Cowart LLP we always start with a thorough investigation of the facts to ensure you have the best chance of compensation. If you have been injured as an Austin pedestrian, please call Shaw Cowart, LLP, at 512-499-8900 or email us today to schedule your free consultation.