When you lose a loved one to someone else's negligence or wrongdoing, the grief and anger are overwhelming. Your hopes and dreams, suddenly crushed. The comfort and solace you used to seek in their companionship, ripped away. And, if your loved one was a breadwinner for your family, your sorrow is compounded by fear of an uncertain financial future. No amount of money can make things right, but a wrongful death claim can secure your financial future and restore some of your family's lost opportunities, such as your children's ability to go to college.
Why Choose Shaw Cowart's Wrongful Death Attorneys in Austin?
At Shaw Cowart LLP, our team of Austin personal injury attorneys are here for you. We know that this may be a tough and challenging time in your family's life, so we will take care of your claim so you can take care of your family. With decades of experience and proven track record, we will fight for the maximum compensation you and your family deserve.
At a time like this, you need the help of experienced professionals. The Austin wrongful death lawyers of Shaw Cowart LLP will help you pursue justice so that you can move forward. Call us at 512-499-8900 to learn more about your case.
Types of Wrongful Death Claims
A wrongful death claim is appropriate in situations where your deceased loved one would have had a personal injury claim, had they survived their injuries. A common case of wrongful death claims include motor-vehicle accidents such as motorcycle accidents, truck accidents, and car accidents. If your loved one was killed in the event of a car accident, reach out to our Austin car accident lawyers at Shaw Cowart.
More examples of wrongful death claims commonly arise as a result of: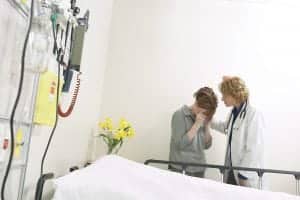 Why You Need an Experienced Austin Wrongful Death Lawyer
Wrongful death cases are emotionally charged. You need compassionate wrongful death attorneys in Austin who know what to expect in wrongful death litigation, so they can help you understand what a wrongful death lawsuit can and cannot accomplish for you. During wrongful death cases, disputes can arise between family members who do not agree on how the proceeds should be divided. We can protect your interests while helping to dispel tensions and disagreements between family members to help you reach a fair resolution.
A wrongful death lawsuit is not a criminal case. Wrongful death lawsuits are very different from criminal proceedings. In some cases, the defendant may also face criminal charges, but in most they do not. If criminal charges are filed, the criminal case is separate from your civil suit. The government may seek some limited restitution in a criminal case, but it is up to you to pursue the wrongful death compensation that you and your family need. That is where an experienced wrongful death attorney comes in. We do not need a criminal conviction to win your case. We know that you deserve justice, and we are here to help you pursue it.
Wrongful death cases are complex. You need an Austin wrongful death attorney who has experience with the type of accident that caused your loved one's death, as well as experience with Texas wrongful death cases. Proper investigation of the accident or incident that caused your loved one's death is just one important phase of what we do. In addition to establishing liability for your loved one's death, we must also prove damages.
Each case is unique. The details surrounding your loved one's death, how it has affected you, and how it will impact your life in the years to come, must be thoroughly explored and presented to the jury in a meaningful way. We do this to ensure you maximize your compensation.
How Our Wrongful Death Attorneys in Austin Can Help You
We have the background. Wrongful death laws are very different in each state. At Shaw Cowart, we know the ins and outs of Texas wrongful death law. We know what to expect from the defense attorneys you will be up against, because we are also experienced defense attorneys. We have a track record of success in securing significant verdicts and settlements for our clients.
We can help you determine who has a claim. Texas is very specific, and very limited, as to who can receive wrongful death compensation. We can help you determine who in your family, if anyone, is eligible to pursue a wrongful death claim.
We can help you determine what can be recovered. Although we have extensive experience handling wrongful death cases, when it comes to calculating damages, we do not rely on our experience alone. We also work with trusted experts, such as economists and vocational experts, to determine how much to demand in economic damages for you. If a survival action is pursued, we have medical experts who can present evidence on the pain and suffering your loved one endured prior to death as a result of the injuries.
We do not ask you for money up front, and we only charge a fee if you receive compensation. We represent wrongful death clients on a "contingent fee basis". There is no retainer. We advance all litigation expenses so you do not have to. We do not charge attorneys' fees unless we win money for you. When we do win money in your case, our fee is a percentage of your recovery, not an hourly rate that could eat up the money you are fighting for.
You Must Act Quickly
We know that this is a difficult time and taking on a legal battle can seem overwhelming, but we encourage you to act quickly. There are many reasons why.
Statute of limitations. The statute of limitations is the time limit for filing your lawsuit. If it expires before you file, you lose your legal right to sue. In Texas, the statute of limitations for wrongful death is two years. There are certain circumstances that can put the statute of limitations on hold, so you should not assume that it is too late if the two years has already passed. We can determine if you still have a case.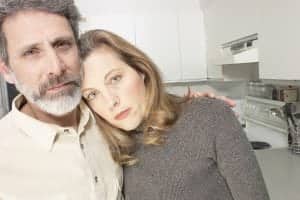 Preserving evidence. We can build a much stronger case when we collect the evidence right away. Over time, evidence can be lost or destroyed. The sooner we start our investigation, the more likely it is that we will find the evidence we need to win your case.
Gathering witness statements. Witness statements must be preserved early in the case. We need to identify and locate all potential witnesses in your case. The best time to get witness statements is when the incident is fresh in their memories. Memories fade and details can be lost. Witnesses can move away, die, or lose interest and willingness to participate.
You need peace of mind. Contacting us right away can preserve your claim and gives you the chance to find out what to expect going forward, so you are not waiting and wondering if wrongful death compensation is a real option for your family's financial future. We are here to fight for you and to lift the burden so that you can focus on your needs and taking care of your family.
Wrongful Death Damages in Austin
A wrongful death claim is meant to compensate for the damages that you incur due to losing your loved one. The damage in your case will depend on your relationship to the deceased and they role he or she played in your life. Damages for a spouse will differ from those for a child. A minor child's damages will differ somewhat from those of an adult child. If we take your case to trial, the jury may determine how the damages are divided among beneficiaries. Wrongful death damages can include:
Loss of your loved one's earning capacity – the money your loved one would have contributed had he continued to have an income
Loss of inheritance – money that would have been left to you and other beneficiaries in the future, if not for your loved one's premature death
Value of lost support and services – such as child care and home maintenance
Expenses for psychological counseling for you and other beneficiaries
Loss of companionship, society, love and comfort – the time you would have spent together and the benefits that flow from being in each other's company
The emotional anguish and mental pain and suffering caused by your loved one's death
Punitive damages, in some cases
While it may seem only fair that punitive damages would be involved in any case of wrongful death, that is not how the law works. The availability of punitive damages is based on the conduct of the defendant, rather than the results of the defendant's action or inaction. Punitive damages are only available in cases of gross negligence.

Common Wrongful Death Questions
Who can sue for wrongful death in Texas?
Texas law is very specific as to who can benefit from a wrongful death lawsuit. Only the surviving spouse, children, and parents of the deceased are allowed to receive wrongful death compensation. Siblings and other relatives are not allowed to sue for wrongful death.
Do I qualify as a surviving spouse under Texas law?
In most cases, this is a straightforward issue, but there are several situations that can give rise to this question.
Common law marriage. Texas is one of a few states that recognizes common law marriage, so if you are a common-law spouse you have the same rights and responsibilities as if you had entered a ceremonial marriage. However, you may encounter a situation where you must prove your common-law marriage truly existed. We can help.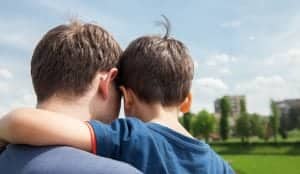 Legally separated. You are still considered the surviving spouse if you were legally separated at the time of death.
If you were the spouse when the death occurred, you can still sue for wrongful death if you have since remarried.
Putative spouse. Texas law does not allow a putative spouse to sue for wrongful death. Putative spouse situations can be complex, so please do not make assumptions. We may still be able to help you recover compensation.
What is a survival action?
A survival action is a separate claim from wrongful death. The survival claim benefits the estate of the deceased. If you do not qualify as a wrongful death beneficiary, but are to inherit from the estate, a survival action may increase your inheritance. The damages are those that would have gone to your loved one in a personal injury lawsuit, had your loved one survived and include:
Medical expenses incurred before death due to the injury
Physical pain and suffering of the deceased
Mental anguish experienced by the deceased
Funeral and burial expenses
For example, if your loved on had gotten into a drunk driver car accident, the damages that would have gone to your loved one's drunk driver accident claim could increase your inheritance, instead. In the event that this does occur, contact our drunk driver accident attorneys in Austin today to learn more.
Call our Austin Wrongful Death Lawyers Today
If you believe that you may have a wrongful death claim in Austin or anywhere in Texas, please do not wait until it is too late to pursue justice. Call Shaw Cowart LLP at 512-499-8900 or email us today to schedule your free consultation and learn more about how we can help you.
Read what our patients are saying!
There are law firms and there are law firms. Then there is Shaw Cowart who are cut above the rest by a country mile. They kept me informed the entire way of my case and was attentive to all my needs during the process. The most amazing thing is their care they gave me day or night. When my case was finally settled I was emotional at the end of it due to the level of care and concern they showed. I appreciate them so much and I can wholeheartedly recommend them to help you in your time of need. Give them a call first. Trust me. You will not regret it when it comes to vehicle accident care. I love them, and I know you will too
Click here to read more reviews.