If you are involved in a workplace accident, it is important to report any injury, both minor and major, to an appropriate supervisor and schedule a medical examination as soon as possible. Seemingly insignificant injuries have the potential to worsen over time and you could be held accountable for improperly seeking treatment for an injury when later filing a claim for workers' compensation.
Why Choose our Shaw Cowart's Austin Workplace Injury Lawyers?
With decades of experience and a proven track record of success, our workplace injury attorneys in Austin can help fight for the maximum compensation you deserve. We will take care of your claim so that you can take care of yourself. If you've suffered a serious injury, our team of Austin personal injury attorneys will keep the stress of handling your workplace injury case.
Call (512) 499-8900 today to book a personalized appointment with experienced and trusted workplace injury attorneys Ethan L. Shaw and John P. Cowart today!
Common Work Injuries in Austin
Work injuries can happen in any environment. For instance, an office worker could trip over a dangling charger cord, or a nurse could slip on spilled liquid in a hospital hallway, but Texas has a high number of annual workplace injuries due to particularly dangerous workplace environments. Booming industries in the Lone Star State include oil fields, oil refineries, the freight industry, and a construction industry that contributes nearly $100 billion to the state's annual gross product. Workplace injuries in these common Texas work environments may be very serious, with lasting repercussions on the injury victims' lives. Common workplace injuries in Texas injury claims include:
Back injuries

Neck injuries

Broken bones

Head injuries and traumatic brain injury (TBI)

Electric shocks

Toxic exposures

Traumatic amputations

Crush injuries

Soft tissue damage like torn ligaments and sprains

Repetitive motion injuries

Bruises, abrasions, and lacerations
When an individual who works hard to earn a living sustains an injury while doing their duty on the job for an employer, they shouldn't be left holding the bag for damages that can impact their families. Unlike in most states, Texas employers do not legally have to provide workers' compensation insurance for their employees, but that doesn't mean an injured employee doesn't have legal options to hold an employer or contractor accountable for damages like medical care and lost income.
Common Causes of Austin Work Injuries
Many Texas work environments contain dangerous equipment and toxic chemicals. Even less traditionally hazardous workplaces can present dangers to employees from cluttered workspaces, inadequate lighting, and lax training procedures. Common causes of work injuries in Texas include the following:
Falls from heights including ladders, roofs, and scaffolding

Struck-by accidents including those from falling boxes and shelves, or impacts from construction vehicles

Burns from fires or explosions

Electrocutions

Exposure to hazardous or toxic chemicals

"Caught between" and crush injuries

Injuries from lifting heavy objects

Loud noise exposure

Violence in the workplace
Even relatively minor injuries with favorable prognoses can cause missed work days and medical expenses. Serious injuries can quickly become expensive with many medical procedures and long recovery times before an employee is cleared to return. Some workplace injuries are life-altering or catastrophic, causing permanent disability, impairment, or even death. A workplace injury lawyer in Austin can help Austin employees achieve justice and compensation after a work-related injury impacts their ability to provide for themselves and their families.
Breakdown of Work Injury Statistics
Statistics from 2020 reveal the most commonly reported work-related injuries that kept employees home or off the job that year:
Per every 10,000 full-time employees, 43.5 reported missed work days due to harmful exposures at work. This number surged from 6th place in previous years to first place in 2020 due to COVID-19 exposures, particularly in healthcare environments

Per every 10,000 full-time workers, 26.2 reported overexertion bodily reactions, particularly in employees between ages 45-64

Per every 10,000 full-time workers, 21.7 missed work days due to slips, trips, and falls, especially in employees over age 55
The average reported number of missed workdays in the above cases was 14 days. For many Texas residents, a single missed paycheck can cause significant financial hardship.
How to File an Austin Work Injury Claim
If you've been injured on the job, it's common to face confusion and uncertainty about the next steps. Once you've reported the injury to your supervisor and employer, and received emergency medical treatment, the process of making a claim should begin so you have as little disruption to your income as possible. It's also important to avoid missing filing deadlines. The deadline to report a work injury to an employer in Texas is 30 days, but it's always best to report the injury immediately after it occurs. In some cases, employers aren't immediately aware of a work-related injury—for instance, a doctor may later diagnose your nagging backache as a broken disc and you realize it's due to a fall at work. In this case, report the injury as soon as you're diagnosed.
The following process puts an injured Austin worker on the right path to protect their family's financial future:
Keep all medical records, including a detailed report from your attending physician with information about their recommendations for treatment and your eventual prognosis

Document all medical expenses and keep copies of bills and invoices

If you don't already know, it's critical to find out if your Texas employer has workers' compensation insurance 

If your employer has workers' compensation insurance in place, you must file a workers' compensation claim for benefits and cannot file a lawsuit against your employer since workers' comp protects employers from injury lawsuits

Fill out your

workers' compensation claim for work-related illness or injury

through the online system, in person, or by mail. This form requires detailed information about your employer, workplace, and the way your injury occurred. The deadline for filing a workers' compensation claim for a work-related injury is one year from the date the injury occurred.
If your employer doesn't have workers' compensation insurance, seek legal counsel from an experienced Austin workplace injury attorney who can identify the liable party, advise you on your options for compensation, and guide you through the personal injury claim process against your employer or a liable third party such as a contractor, subcontractor, or property owner.
Do I Need an Attorney After a Work Injury in Austin?
Insurance companies exist to make profits, including the powerful companies that provide optional workers' compensation policies for Texas employers. Protecting those profits means ensuring the companies take in more money in premiums than they pay out in claims. No matter how your work injury occurred or how much time away from work the injury caused, insurance adjusters may find reasons to deny a claim or fail to fully compensate you for your medical expenses and lost work days. By hiring an attorney, you can maximize your chances of receiving the highest possible compensation for your damages either through a workers' compensation claim or a third-party injury claim.
When Texas employers fail to provide workers' compensation insurance they open themselves up to lawsuits. Unlike the strict limits of workers' compensation benefits, a personal injury claim or lawsuit allows injured employees in Texas to file claims for pain and suffering and other non-economic damages as well as for reimbursement of medical expenses and lost income.
Construction Site Accident Claims in Austin, Texas
A construction site involves heavy operating equipment, tools, and machinery which increase the risk of work-related injuries for construction workers. Despite safety regulations implemented by the Occupational Safety and Health Administration (OSHA), worksite accidents are a common occurrence, especially in the construction industry where such accidents often result in serious injuries or even death. In the event someone you love has been killed in a workplace accident, reach out to our wrongful death lawyers in Austin for a consultation.
Texas law dictates that an employer is responsible for the safety of all employees, with the exception of contractors. Based on the temporary nature of contract labor, contractors are excluded from the rights afforded to permanent employees. Thus, when oil refinery and construction injury accidents in Austin happen, they are not legally required to claim injuries and fatalities suffered by contractors. Knowing that construction sites are prone to accidents and subsequent injuries, hiring an abundance of contract labor appeals to employers who desire to avoid responsibility for potential injuries and minimize accident records to maintain a positive reputation.

What is the Statute of Limitations for Filing a Worksite Injury Case?
For workers' compensation claims, current Texas state law requires you to file the proper form within one year of the date of the injury. For workers' comp death benefits, the eligible beneficiary has one year from the date of death to file the proper paperwork.
Wrongful death cases based on third-party negligence work a little differently. They are time-bound by the state's statute of limitations. The statute sets forth the number of years after the injury or discovery of the injury that you have to file a claim. Contact our attorneys to find out if you still have time.
Common Worksite Injury Claims
Common injuries resulting from workplace accidents include:
burns
brain injury
chemical exposure
back and spine injury
post-traumatic stress disorder (PTSD)
The experience of a traumatic event, such as a worksite accident, may cause the victim to develop PTSD, an anxiety disorder with debilitating symptoms including depression, nightmares, and flashbacks triggered by factors associated with the event, i.e. locations, sounds, smells, objects, etc.
What Type of Evidence Can be Collected for an Austin Worksite Injury Case?
There could be many items that ultimately support a desirable resolution, such as:
Records of appointments with your doctor
Emergency room bills
Reports and communication with your employer
Dates and records of the injury and accident that caused it
Any photographs, video, correspondence, or other materials related to the injury and what followed after
The Austin workplace injury attorneys at Shaw Cowart have been handling work injury cases in Texas for many years. We know the laws, statutes, regulations, and case history that may affect your situation. We put all of our resources to work in gathering evidence, information, and testimony needed to argue your case. We focus on building a strong claim so that our injured clients can focus their time and energy on getting well.
Who Can Be Held Accountable for Your Workplace Injury in Austin?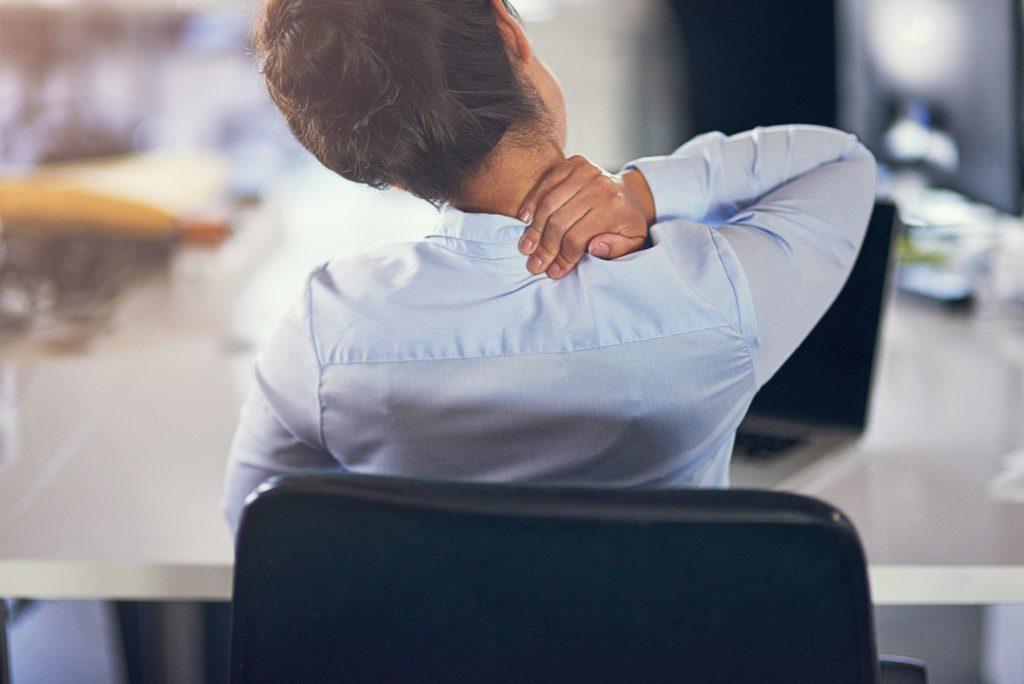 There are a few different scenarios that could affect who you can hold accountable. If your employer provides workers' compensation insurance, then you cannot hold your employer responsible for causing your injury. Instead, you should receive medical benefits and replacement of a portion of your lost wages regardless of who was at fault.
Many private employers in Texas are not required to provide workers' compensation. If you find yourself injured at work without workers' comp benefits, you'll need to call our attorneys to determine who can be held accountable.
Oftentimes, the cases we handle involve liable third parties, meaning not your employer or a co-worker. Whether you are eligible for workers' comp or not, you may be able to pursue a claim against a third party if they caused your injury. This includes defective equipment, in which case, you should reach out to our defective products lawyer in Austin. More examples include:
The owner of an unsafe property
A motorist who causes you to crash in your work vehicle
A vendor who works with your company
It takes the experience and resources of a skilled workplace injury attorney in Austin to determine who may be at fault and what you can do about it.
Austin Workplace Injury Prevention
Employers should provide employee training procedures to clarify potential job hazards and identify accident-prevention techniques to maximize safe workplace conditions and practices. Machines and equipment should receive regular maintenance checks to prevent breakdowns, repair malfunctions, and eliminate the risk of injury. Adequate inspections allow an employer to verify employees' proper use of protective gear, confirm employees' correct operation of machinery, and decrease the potential for accidents through proper assessment of equipment such as hoists, derricks, forklifts, winches, pulleys, and cranes. Causes of workplace injuries are most commonly attributed to an employer's or co-worker's negligence, inexperience, violation of safety regulations, or reckless behavior.
Factories, construction sites, warehouses, logging sites, and shipyards are commonly subject to falling objects and flying debris – hazards that can cause damage to laborers' eyes, ears, and head. Injuries of this nature may lead to temporary or permanent disability, damaging a person's capacity to earn a living. Stores, ships, hospitals, drilling rigs, and oil platforms are common sites for slips and falls which may result from lack of protective railing, slippery or disorderly walkways, or poor lighting. Many worksites utilize dangerous equipment such as power saws, hoists, forklifts, cranes, derricks, torches, conveyors, rotators, welders, and feeder belts. Poor manufacturing, maintenance, and operation of such equipment can lead to catastrophic injuries and fatalities.
Building a Workplace Injury Case in Austin
When you hire our Austin workplace injury lawyers to handle your case, we do all of the heavy lifting. We know the ins and outs of work injury laws in Texas, and after discussing your situation with you, we will be able to make a determination regarding injury compensation and the best way to pursue it on your behalf.
We will be in constant communication with you as we work to resolve your claim. If there is anything you can do to help us build a strategic case, we will request it of you. If you've been injured, these are the things you should do:
Report the injury to your supervisor immediately
Get medical care
Contact our attorneys
Keep track of everything related to the event and what follows, including medical bills, medical records, work injury reports, emails and other communication regarding your injury, and any other documentation. All of these items can be very valuable to a work injury case.
Can You File a Worksite Injury Case on Behalf of a Loved One in Austin?
If your loved one's injury left them mentally or intellectually impaired, it is possible you can file a claim on their behalf. These situations can quickly become thorny and you'll need an experienced Austin wrongful death attorney to help you sort out issues of guardianship and whether you are entitled to pursue a claim.
You can file for workers' compensation death benefits or a wrongful death lawsuit if your loved one died as a result of their work injury. If workers' compensation applies, then the death benefits may include reimbursement for funeral and burial costs, and 75 percent of the deceased's average weekly wage, within certain maximums and minimums. The exact terms and payouts depend on whether there is a spouse, a remarried spouse, surviving children, and other factors.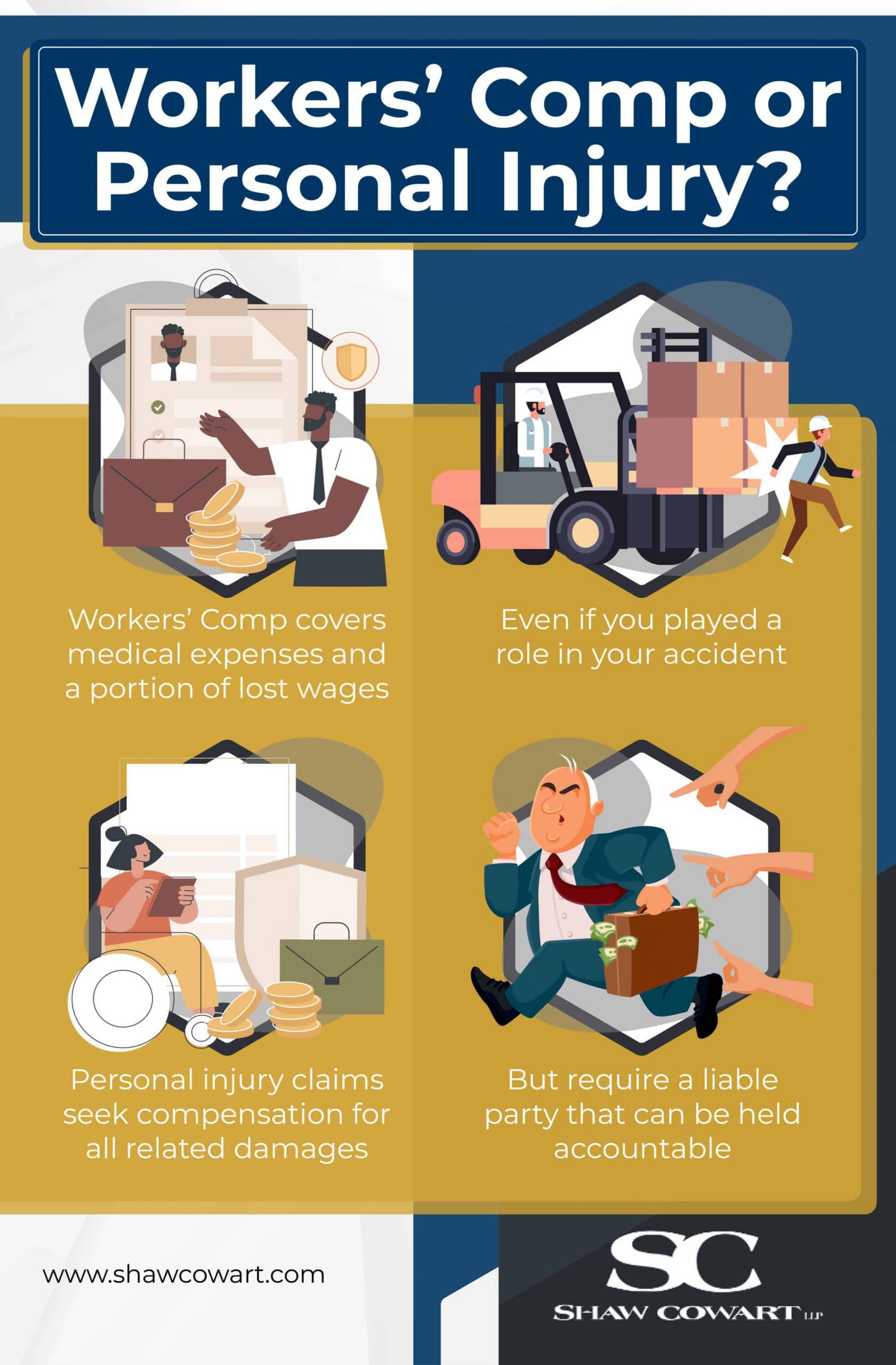 Personal Injury Claims for Workplace Accidents
If the financial burden of a work-related injury is not covered by the Jones Act or worker's compensation, victims of worksite accidents are sometimes able to make a personal injury claim against any third party whose negligence contributed to the cause of a worksite accident resulting in a serious injury. Liable third parties may include outside vendors, property owners, and general contractors. Additionally, manufacturers and suppliers may be liable if their product contributed to the cause of a worksite accident.
Worksite accidents may involve mechanical failures, slips and fall accidents, worksite vehicle accidents, electrocution, structural collapses, and malfunctioning safety equipment. Compensation may cover losses including past and future medical costs, pain and suffering, lost income, and disfigurement. Punitive damages may also be pursued in the case of especially reckless negligence.
Schedule Your Work-Related Injury Consultation
Shaw Cowart's experienced workplace injury lawyers in Austin provide aggressive representation for victims of workplace injuries. You deserve maximum compensation for your losses. Our work injury attorneys in Austin will protect your rights against those at fault and fight for the resources you need to heal and move forward with your life. Fill out our online consultation form or call 512-499-8900.