Have you or someone you care about experienced a spinal cord injury in Austin resulting from a negligent third party? If so, you may be eligible for financial compensation.
Our personal injury attorneys in Austin fight for the rights of all injury victims in Austin, and are here for you too!
Why Choose Our Austin Spinal Cord Injury Attorneys at Shaw Cowart?
At the firm of Shaw Cowart LLP, we have millions in settlements and won verdicts throughout our team's career. We know what it takes to get the job done, and your case won. Our Austin spinal cord injury lawyers will fight for you.
Getting started takes no time at all. Contact us today for your free, no-obligation case review.
What Is A Spinal Cord Injury?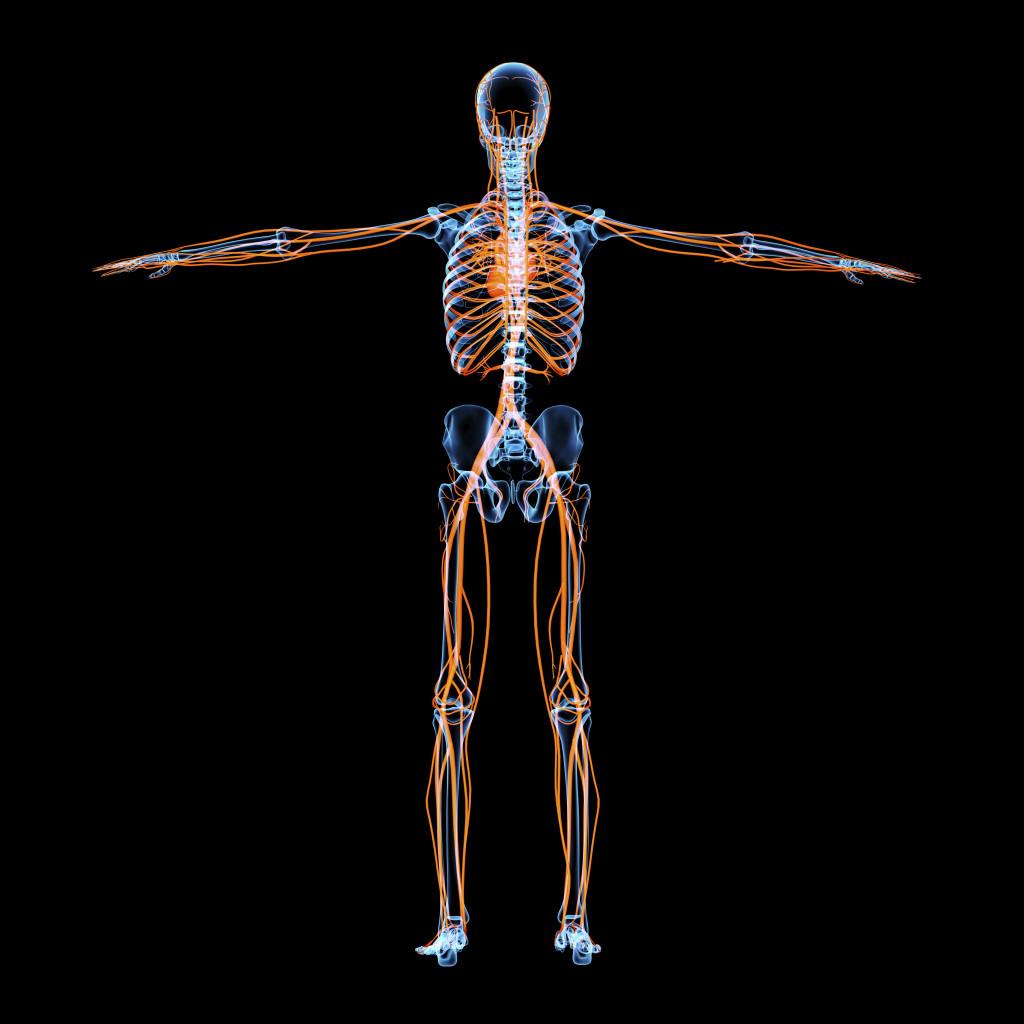 The Mayo Clinic defines a spinal cord injury as "damage to any part of the spinal cord or nerves at the end of the spinal canal." Whether there still is motor function and sensation in the limbs depends on where the injury occurred and the severity of it.
Types of Spinal Cord Injuries In Austin
Spinal cord injuries are classified into types and levels, depending on the severity of the damage and the level of the spine where the injury occurred. Most spinal cord injuries are one of the following two types:
Incomplete spinal cord injury: the spinal cord sustains partial damage rather than completely severing the spinal cord, thus allowing some signals to continue back and forth between the body and brain. Victims may have a reduced ability to move, walk, and feel sensations, with a wide range of severity in outcomes
Complete spinal cord injury: the spinal cord is completely severed, resulting in paraplegia which affects part of the trunk and legs, or quadriplegia, with paralysis below the neck depending on where the spinal cord was severed
Depending on the level of the spine where the injury occurred, paralysis could have an impact on more or less of the body.  
Cervical spinal cord injuries are the most severe, with damage to the cord at the neck level and paralysis below the neck, requiring breathing aid and a high level of care
Thoracic spinal cord injuries impact the mid back and upper chest. The victim may retain arm and hand movement with paralysis below the chest level in the hips and legs
Lumbar spinal cord injuries cause damage at the lower back and hip level resulting in reduced movement in the hips and legs. Victims of this type of injury may lose bladder and bowel control and may need a wheelchair or have limited mobility with braces
Sacral spinal cord injuries occur at the base of the spine and typically cause some degree of bowel and bladder dysfunction and weakness or loss of feeling in the groin and buttocks
Spinal cord damage has a wide range of outcomes depending on the severity and level of the injury.
Common Symptoms Stemming From Spinal Cord Injuries
If an individual has experienced a spinal cord injury, the symptoms and complications from this are often life-long.
Here are common symptoms that can occur after a spinal cord injury:
Immobility or Paralysis
Loss of Sensation, Including Heat, Cold, and Touch
Incontinence
Spasms
Sexual Dysfunction and Infertility
Nerve Pain
Trouble Breathing
How Are Spinal Cord Injuries Treated In Austin?
When you've suffered a spinal cord injury in an accident, paramedics will immobilize the neck and spine, treat for shock, and help maintain an open airway. At the hospital and in the months following a spinal cord injury, you may expect:
Traction and other forms of immobilization

IV medications

Surgery to remove any bone fragments

Rehabilitation and ongoing care
Rehabilitation after a spinal cord injury focuses on maximizing recovery and learning how to increase mobility, manage a wheelchair and other equipment, and often occupational therapy and counseling for emotional trauma. You'll also gain education in day-to-day function, assistive technology, and increasing independence.
What Types of Accidents Could Cause A Spinal Cord Injury in Austin?
Any kind of traumatic accident, such as a pedestrian accident, can fracture or dislocate the vertebrae in your spine, which can cause a spinal cord injury. This can be a direct injury to the cord or the surrounding muscles and bones. If you've been in a car accident, call our Austin pedestrian accident lawyers at Shaw Cowart.
The following can also cause a spinal cord injuries if severe enough:
Car Accident
Medical Malpractice
Slip and Fall
Sports or Recreation Injury
Acts of Violence
Disease
If you received a spinal cord injury in Austin as the result of a third party in a car accident, reach out to our Austin car accident lawyers today.
What Damages Could I Receive In The Event Of An Austin Spinal Cord Injury?
If the third party in your specific personal injury case is found to be negligent and their negligence is the cause of your injuries, you may be eligible to receive damages in your case. For example, if a hospital decides to take a shortcut when taking care of your injuries and further injured your spinal cord, the hospital may be found negligent in your injuries. In the event this happens, call our medical malpractice attorneys in Austin to learn more about your case.
Compensation for damages in a spinal cord injury may include:
Medical costs

Future medical costs associated with the injury

Lost income

Diminished earning capacity due to disability

Pain and suffering

Loss of pleasure in life, emotional trauma, and other appropriate non-economic damages
When an accident causes a catastrophic injury like spinal cord damage, the person at fault must compensate you for your economic losses and pain and suffering.
Damage Caps In Austin Spinal Cord Injury Cases
Explore the following limitations on damages in Texas personal injury cases:
Economic Damages: in cases brought against a state or local government, there is a cap of $250,000 per defendant.
Non-Economic Damages: in medical malpractice cases, there is a damage cap. Additionally, the cap against governmental defendants also applies to non-economic damages. This means plaintiffs can only recover up to $250,000 when bringing suit against a governmental institution.
Punitive Damages: in all cases that award punitive damages, this is capped whichever amount is greater: $200,000 or double the value of the non-economic damages (up to $750,000).
of $750,000 across all medical providers or institutions involved in the case.
Besides the above exceptions, recovered financial compensation is not capped in Texas for victims of spinal cord injuries.
Proving Negligence in an Austin Spinal Cord Injury Case
Your Austin spinal cord lawyer will thoroughly investigate the circumstances of your preventable accident to prove negligence on the part of the person or entity at fault. Proving negligence means demonstrating the following legal points of liability:
That the at-fault party owed you a duty of care to take reasonable action to prevent injury, such as obeying traffic laws or keeping safe premises

That they breached their duty of care through a negligent, reckless, or wrongful action

That the negligence directly caused your spinal cord injury

That you've suffered serious physical and economic damages as a result of the spinal cord injury
When someone else's actions cause serious harm, they are responsible for compensating you for damages, usually through an insurance policy.
Don't Settle for Less: Trust Shaw Cowart LLP to Win Your Spinal Cord Injury Case
At Shaw Cowart LLP, we know you and your loved ones must be experiencing a profound change in your life due to a spinal cord injury. That's why we pledge our Austin spinal cord injury attorneys decades of expertise and extensive legal knowledge to bring your case to justice.
Contact us today for your free, no-obligation spinal cord injury case review or call us at 512-499-8900 to schedule your appointment today.