Business Litigation Lawyers In Austin, Texas
Legal disputes are an inevitable part of running a business. While some of these disputes can be relatively minor, others may potentially jeopardize the long-term success of your business. Regardless of the nature of your legal dispute, you will need an experienced business law attorney on your side to aggressively protect the interests of your business.
At Shaw Cowart LLP, our business litigation attorneys will take charge of your legal needs so that you can focus your energy on running and growing your business. We work with businesses of all sizes, including small local businesses right here in Austin, Texas, Fortune 500 companies, and state and public entities. We've handled thousands of lawsuits throughout the United States and have the experience to represent your business in matters governed by:
State and federal trial courts
State and federal appellate courts
Local, state and federal administration agencies
Arbitration tribunals
Contact us Today
Our lawyers will work with you to devise innovative solutions to any issues which may threaten the success of your business. You can learn more about your legal options by speaking with one of our business law attorneys in person. Please call 512-499-8900 today to schedule a consultation. We serve local and national businesses from our offices in the Austin, Texas area.
Comprehensive Representation for all the Legal Needs of Your Business
Our attorneys handle a wide range of business law matters. We can help you at any stage in the life of your business. If you have a fledgling business, we can help minimize your risk of costly and time-consuming disputes and liability. If you have already formed your business, we can provide consulting and risk management services to make sure that your company is complying with all applicable industry regulations and to alert you of any potential areas of exposure and liability.
If you are coming to us because you sense an impending dispute or you are already involved in a legal matter, we are ready to help protect the rights and best interests of your business every step of the way. We will evaluate your situation, advise you of your legal options and help you choose the best path to take in order to achieve the successful outcome you desire.
At Shaw Cowart LLP, we have extensive experience assisting businesses with a variety of legal issues, including: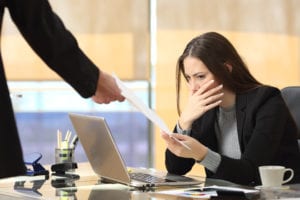 In addition, our lawyers defend businesses and property owners in a variety of matters, including:
Building a Long-Term Relationship with Your Business
At Shaw Cowart LLP, we strive to establish a long-term relationship with your business. We maintain a small-firm mentality, ensuring you always have direct access to your attorney. We will work closely with you and be responsive to your needs throughout every step of the legal process. This commitment to providing highly personalized care is one of the biggest reasons why many businesses continue to have us to handle all of their legal needs year after year.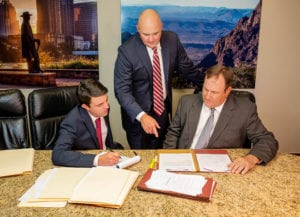 In addition to ongoing legal representation, we provide the legal counsel you need to protect yourself and your company in times of crisis. As experienced commercial litigators, we have helped many businesses avoid significant legal problems altogether and have also been able to resolve issues before they threatened the financial health of our clients.
While our goal is to resolve your legal matter as quickly as possible and minimize your costs, we are always prepared to fight for you in court if a settlement isn't in your best interests.
Exceptional Legal Representation Your Business can Afford
Your business will inevitably have legal needs, even without a significant legal dispute. The one thing you do not want to do is pour all of your money, time and energy into dealing with legal issues. Let us help you by doing what we do best. In addition to the expertise that we bring to the table, we respect the value of your time and your need to keep costs to a minimum.
Our services are not one-size-fits-all, and neither are our fees. We understand that you need to keep costs down, and we offer a variety of fee structures to fit the nature and complexity of your legal needs. Examples of the types of fee structures we offer include:
Hourly rate
Per diem rate
Flat fee
Monthly retainer
Value billing
Contingency fee
Contact our Austin Business Litigation Lawyers
Please contact Shaw Cowart LLP using the form on this page or call 512-499-8900 today to schedule a consultation. We serve business clients of all sizes from our offices in Austin, Texas.