Thousands of semi-trucks transport consumer goods and other items across the country on a daily basis. The large size and weight of these vehicles create a serious hazard for others that share the road with them. Many trucks weigh upwards of 80,000 pounds, compared to an average weight of 3,000 pounds for a car. This disparity can lead to disastrous consequences in the event of a truck accident. Often, injuries sustained in an 18-wheeler collision can be life-altering, and potentially fatal. In the event a loved one has been killed in a truck accident, reach out to our wrongful death attorneys in Austin.
When facing the burdens associated with mounting medical bills and lost wages as you recover, it is important to have an experienced truck accident attorney on your side who can make sure your rights are protected. This is the best way to ensure you and your family stay afloat financially as you deal with this difficult time in your lives.
Why Choose Our Austin Truck Accident Lawyers at Shaw Cowart?
Shaw Cowart's accident attorneys in Austin have been helping truck accident victims in the Austin, Texas area recover the compensation they deserve for nearly 30 years. We've seen firsthand the devastation these collisions can cause to the victims and their families, and we are committed to aggressively pursuing your case in order to maximize the value of your compensation.
You can learn about your legal rights and options by speaking with our experienced truck accident lawyers in person. Please call 512-499-8900 today to schedule a complimentary consultation. You can also fill out the form in our contact page, and our staff will help you set up your meeting! Our seasoned attorneys Ethan L. Shaw and John P. Cowart serve clients in the Austin, Texas area.
Truck Accidents in Austin Are A Complex Area of Law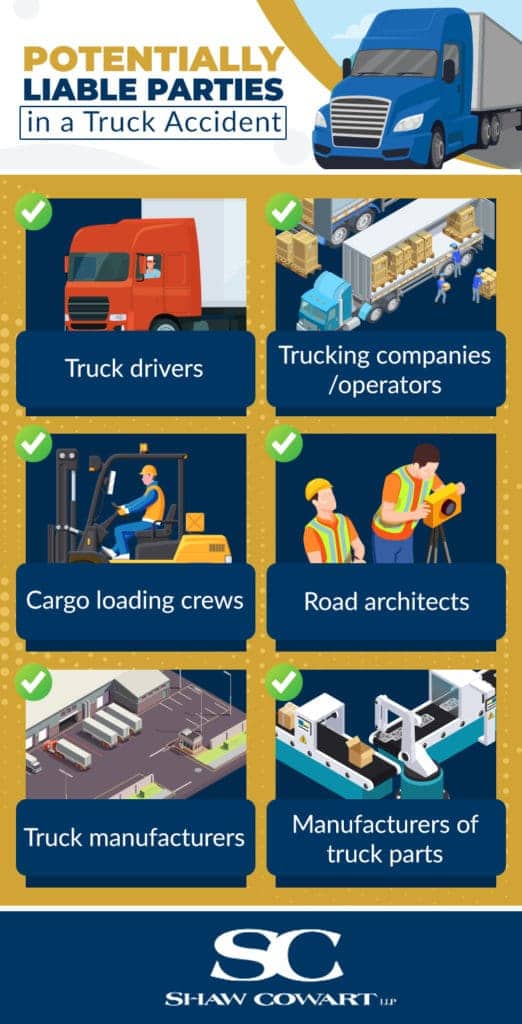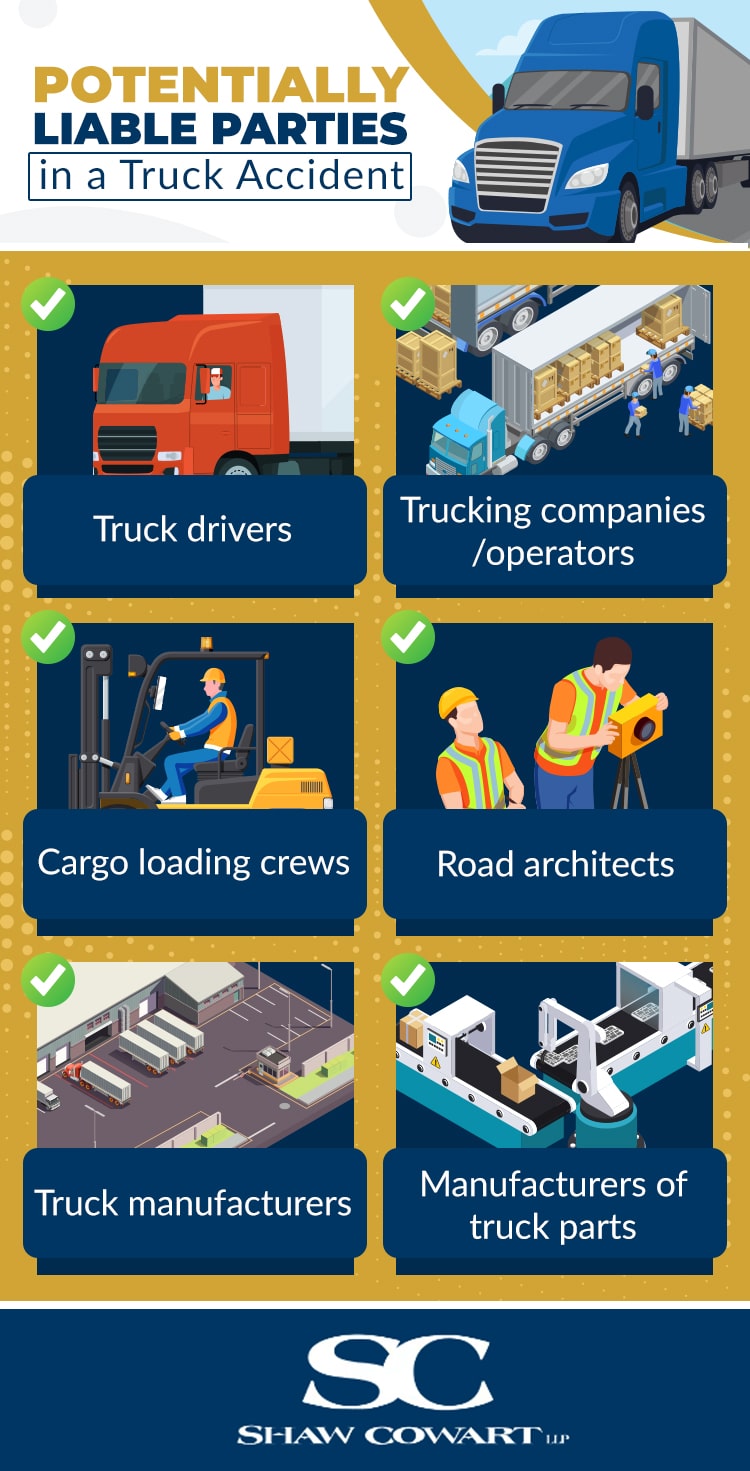 Truck accident cases are often much more complicated than other types of motor vehicle accident claims. There are numerous state and federal trucking regulations that govern the operation of large commercial trucks, and these laws will significantly impact your claim. It's important to work with a truck accident lawyer who has intimate knowledge of all state and federal laws that apply to your case.
Proving liability in a truck accident claim is also much more complicated than in a car accident case. If you have been in a car accident, call our Austin car accident lawyers today. There are many parties that may potentially be liable for your injuries, including the:
Truck driver
Trucking company
Truck manufacturer
The driver of a third vehicle that caused the collision
In the event that a truck accident caused you serious injuries, reach out to our personal injury attorneys in Austin today.
In some cases, more than one of these parties may be liable for your injuries. Your attorney must be able to determine the appropriate parties to hold accountable in your truck accident claim. With decades of experience handling these complex cases, the truck accident lawyers at Shaw Cowart LLP have the background necessary to help you hold all negligent parties accountable for your damages.
The Importance Of Federal Trucking Regulations
The federal government establishes regulations for the trucking industry to ensure the safety of truck drivers and other motorists on the road. These regulations are established by the Federal Motor Carrier Safety Administration (FMCSA), and they apply to all members of the trucking industry, including trucking companies, truck drivers, and manufacturers of trucks.
Truck drivers are required to:
Be at least 21 years of age and speak fluent English
Possess a valid commercial driver license (CDL)
Pass a physical exam every two years
Refrain from using drugs or alcohol while on duty, including any prescription drugs that affect their ability to safely operate a commercial vehicle
Trucking companies must:
Verify drivers' records and check their references before hiring
Review drivers' records every year
Conduct regular mechanical inspections and make repairs before allowing a truck to embark on a long trip
Maintain accurate records of all inspections and repairs to vehicles
Additionally, trucks are prohibited from carrying more than 20,000 pounds per axle or exceeding the maximum allowable gross vehicle weight (GVW) of 80,000 pounds.
Hours of Service Violations and Truck Accidents
Truck driver fatigue occurs when too many hours are spent behind the wheel, and it is one of the most common factors associated with truck accidents in Austin. To minimize this risk, the FMCSA has established rules that lay out strict limits on the hours that truck drivers are allowed to work: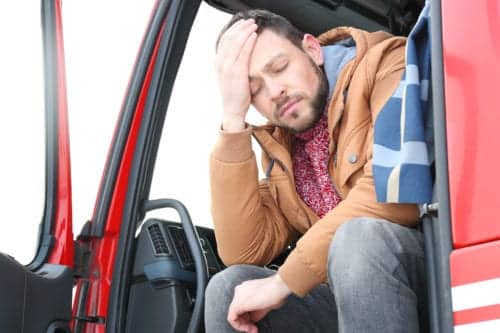 Truck drivers may not drive more than 11 hours in a single day
The total duration of a driver's shift, including time, spent not behind the wheel, may not exceed 14 hours
Truck drivers are required to take at least 10 hours off between shifts
When trucking companies don't operate their vehicles 7 days a week, truck drivers cannot exceed a maximum of 60 hours on duty during a 7-day time period (60 hour/7-day rule)
When trucking companies operate their vehicles 7 days a week, drivers cannot exceed 70 hours on duty during an 8-day time period (70 hour/8-day rule)
Truck drivers must maintain an accurate log of time spent on duty and behind the wheel
When a driver is drowsy from exceeding the maximum allowable hours on the road or failing to obtain the minimum number of required rest hours, he or she is more likely to fall asleep at the wheel, drift into the next lane, cross over the center line or collide with another vehicle. Fatigue also impedes a truck driver's ability to accurately judge and respond to surrounding situations.
Unfortunately, it's common for trucking companies to push their drivers beyond these FMCSA hours of service regulations in the name of profit, and this negligence can be tragic for truck accident victims. Even in the absence of direct instruction to ignore the regulations, truckers may feel implicitly pressured to do so in order to meet unreasonable delivery deadlines
Collecting Evidence In An Austin Truck Driving Accident Case
Our Austin truck accident attorneys rely on a wide range of forensic evidence to prove negligence when inadequate rest is a factor in a trucking accident. We evaluate truck driver logs to determine whether your injuries may have been the result of hours of service violations.
In situations where the truck driver's log book doesn't indicate any blatant hours of service violations, our attorneys will dig deeper in order to detect indirect evidence that these laws have been violated. This may include uncovering discrepancies between the log book and other important truck driver documents, including:
Fuel receipts
Toll tickets
Times on bills of lading and other load identification documents
Point-to-point mileage distance
Scale tickets
This in-depth investigation can often uncover evidence of hours of service violations that may not be noticed by less experienced attorneys.
Causes of Truck Accidents in Austin
While factors beyond our control such as hazardous weather conditions or poorly marked roads contribute to some semi-truck accidents that occur in the Austin area, the vast majority of 18-wheeler accidents are caused by negligence on the part of the truck driver, trucking company, or truck manufacturer. Sadly, many of the devastating injuries caused by these collisions could have easily been prevented if truck drivers and trucking companies took greater care to ensure the safety of others sharing the road.
Some common causes of truck accidents include:
Improperly maintained trucks
Insufficient truck driver training
Aggressive or reckless driving by a truck driver
Unrealistic schedules that require truck drivers to exceed the hours of service limitations established under federal and state laws
Truck driver fatigue
Drug and alcohol use by truck driver while on the road
Unbalanced truck loads
Overloaded trucks
Distracted driving, particularly involving the use of cell phones behind the wheel
If you believe you were in an accident with an intoxicated driver, please call our drunk driving accident lawyers in Austin today!
Common Truck Accident Injuries
The significant disparity in size between cars and commercial trucks places the occupants of the passenger vehicle at a serious disadvantage in the event of a collision. The National Institute of Traffic and Highway Safety estimates that 73% of all injuries and fatalities occurring in semi-truck accidents are sustained by the individuals in the car that was hit by the truck. Unfortunately, these crashes often result in catastrophic injuries.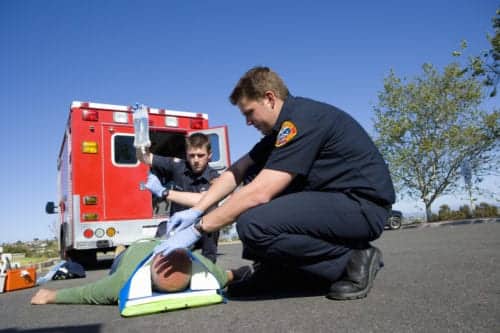 Some of the most common 18-wheeler accident injuries include:
Brain injuries
Spinal cord injuries
Back and neck injuries
Broken bones
Torso and rib injuries
Cuts and lacerations
Internal organ injuries
Amputated limbs
Paralysis
In many instances, these injuries can be life-altering. You may require years of ongoing rehabilitation to make a full recovery. Sometimes, a full recovery isn't possible, and you may require ongoing daily care. In the most severe situations, truck accident injuries can result in death.
Damages in Truck Accident Cases
Depending on the specifics of your case, you may be entitled to recover the following types of damages in a truck accident claim:
Current and future medical expenses
Rehabilitation costs
Lost wages
Loss of earning capacity
Mental and emotional anguish
Pain and suffering
Our lawyers will work with medical experts who can evaluate the full impact your injuries will have on your life moving forward. This way, we can more accurately demonstrate the total extent of the damages you've suffered as part of your injury. This is crucial when seeking to maximize the value of your compensation.
What is the Statute of Limitations for Truck Accidents?
In Texas, the statute of limitations for truck accident injuries is two years from the date of the accident. We encourage you to take action before the statute of limitations approaches. Determining liability in a truck accident can be challenging. The closer to the actual event that an investigation can take place, the more likely all causes and liable parties can be identified.
Can I File Suit if a Loved One Dies in a Truck Accident?
You can file a wrongful death claim when you lose a loved one in a truck accident. Under these claims, you can seek damages for future wages, financial contributions, loss of companionship, and emotional suffering. However, in most cases, Texas places stringent limitations on who can file a wrongful death claim, limiting the action to spouses, children, or parents. The best way to learn if you can take legal action is through a one-on-one consultation at our Austin or San Antonio office.
How Long Will My Truck Accident Claim Take?
There is no "average" length of time for a truck accident case. Simple cases may resolve within months. However, complex cases can take years.
Most truck accident cases resolve during mediation. In these cases, a settlement may be reached within a year. However, if a trial is necessary, a case can take two or more years, depending on factors unique to the claim. We make every effort to resolve cases before trial. However, we prepare every case for the eventuality of a trial to ensure the most thorough and effective representation for our clients.
How can I Prepare My Case for Trial?
In preparation for trial, witnesses must be interviewed, evidence poured over, and actions like accident reconstruction completed. You will also be required to submit to an interview with the defense attorney. When you choose us for your truck accident claim, we will handle all of the practicalities, including witness interviews and accident reconstruction, to ensure your case has a solid foundation.
Do I Need an Attorney?
You are not required to have an attorney for a truck accident claim. However, you will likely want one. Truck accidents are incredibly complex. They often involve multiple parties, are subject to federal regulations that do not apply to other motor vehicle accidents, and require the assistance of professionals to investigate. When you choose to go without a lawyer, you will be responsible for building and proving your case, often against insurance companies and defense attorneys who are intimately familiar with how these cases work.
When you choose us for your truck accident claim, we will protect you against the tactics employed by defense attorneys and insurance adjustors while building a solid case on your behalf. Our experienced attorneys understand the nature of these accidents and have a complete understanding of all laws and regulations that may apply.
We work on a contingency basis, so our representation does not cost you a penny until you win your case. We can discuss this further during your free consultation to help you make the best decision for your case.
Experienced Truck Accident Representation
Due to the serious injuries involved and the complexities of truck accident cases, it's crucial that you work with an experienced attorney who can battle the high-powered legal teams employed by insurance companies. The insurance company will go to great lengths to limit your compensation, and our lawyers can help you level the playing field to ensure your rights are protected throughout the process.
At Shaw Cowart LLP, we have extensive experience handling a wide range of complex semi-truck accident cases. We understand the issues associated with these cases, and we know the laws involved. Our lawyers also know the tactics used by insurance companies to unfairly reduce or deny your compensation, and we'll fight aggressively to ensure this doesn't happen.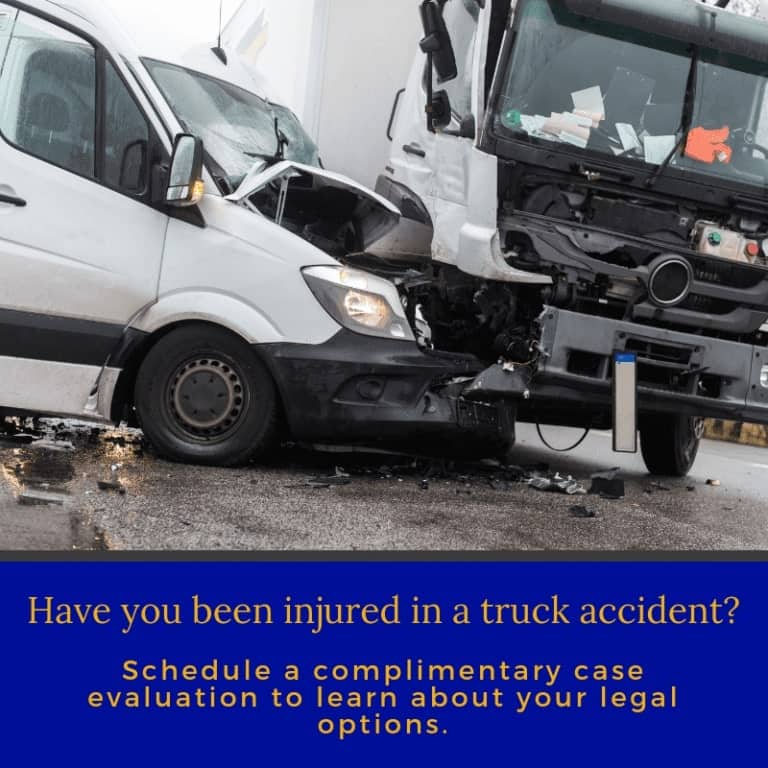 Shaw Cowart LLP is a boutique law firm that combines small firm care with big firm resources. This is one of the reasons we've developed a strong track record of success, recovering lucrative verdicts and settlements for many of our clients.
You'll experience several important benefits when you work with Shaw Cowart LLP on your truck accident case:
Seasoned litigators – Our lawyers have extensive trial experience and can provide you with an edge if your case cannot be settled.
We prepare every case to go to trial – While we always strive to settle your case whenever possible, we understand that this may not always be in your best interests. Therefore, we will always prepare as if your case is going to trial. Many attorneys defending negligent truck drivers and trucking companies know our reputation and our ability to go to trial. This provides us with leverage when trying to negotiate your settlement, and our meticulous preparation places you in the greatest likelihood of success in the event that you must go to trial.
Credentialed attorneys – Ethan Shaw is a board-certified personal injury trial lawyer and has an AV Preeminent rating with Martindale Hubbell (their highest attorney rating).
Personalized attention – Many big firms will pass your case off to less experienced associates or paralegals. At Shaw Cowart LLP, you will always work with an experienced trial attorney who will be available anytime you have questions about your case.
Contact our Austin Truck Accident Lawyers
Please contact Shaw Cowart LLP using the consultation form on this page or call 512-499-8900 today to schedule your complimentary truck accident consultation. Our well-practiced attorneys serve clients in the Austin, Texas area.
Call Our Austin Truck Accident Attorneys Today
Please contact Shaw Cowart LLP or call 512-499-8900 today to schedule your FREE case consultation today. Our truck accident lawyers in Austin will be ready to serve you. We serve clients in the Austin, Texas area.