Litigation in Auto Accident Injury Claims Austin, TX
Car accidents can be stressful and overwhelming experiences. Unfortunately, many of these collisions result in catastrophic, life altering injuries. When facing mounting medical expenses and lost income while you recover, the financial burden can be crippling for you and your family. Fortunately, you don't have to go through this difficult time alone. The car wreck lawyers at Shaw Cowart LLP are here to help.
We understand that a car wreck can change your life. We have a proven track record of success in helping people with serious injuries from auto accidents, and we will fight for maximum compensation for you.
The most important thing for you to focus on during this difficult time is recovering from your injuries. You don't need the added burden of trying to negotiate your settlement with the insurance company. We will take care of your claim so you can take care of yourself and your family.
You can learn about your legal rights and options by speaking with our attorneys in person. Please call 512-499-8900 today to schedule a complimentary consultation. We serve clients in the Austin, Texas area.
The laws governing car accident cases in Texas are very complex. Texas adheres to the doctrine of modified comparative negligence, which states that your damages will be reduced by the percentage of fault attributed to you. In addition, if you are determined to be more than 50% at fault for the accident, you will not be entitled to receive any compensation.
For example, if your damages are $100,000 and you are found to be 25% at fault, you will only recover $75,000. However, if you are found to be 60% at fault, you would recover nothing. These negligence laws make it crucial that you prove the other driver was predominantly at fault for the accident. Our lawyers know the comparative negligence laws impacting your case, and we will examine every detail in order to demonstrate that the other driver was at fault.
Texas also requires all vehicle owners to carry the following minimum levels of liability insurance coverage:
$30,000 for bodily injury liability per person per accident
$60,000 of bodily injury liability total per accident
$25,000 of property damage liability per accident
Keep in mind that these are the minimum levels of coverage required by law. Often, accidents will result in more damages than is covered by these minimum limits. For this reason, you may want to consider purchasing higher coverage levels as part of your insurance policy.
In addition, there are certain deadlines, called statutes of limitations, which apply to filing a car accident lawsuit. In Texas, you have two years from the date of the car wreck to file a lawsuit. After this deadline passes, you may lose your eligibility to pursue damages in court.
At Shaw Cowart LLP, we know how these laws impact your case, and we will ensure that all laws are followed so that you don't jeopardize your ability to recover the maximum allowable compensation.
What to Do after an Auto Accident
When Should You Get a Lawyer for a Car Accident?
Ideally, you should retain a car accident lawyer as soon as you are injured in a crash. While you may be tempted to file your insurance claim on your own, the insurance company will have a large legal team working against you to make sure you get as little compensation as possible. By hiring one of our experienced personal injury attorneys to represent your interests, you gain a trusted expert who knows the intricacies of your case as well as access to several legal resources.
Damages in a Car Accident Claim
Depending on the specifics of your case, you might be entitled to recover the following damages as part of an auto accident claim:
Current and future medical expenses
Rehabilitation costs
Lost wages
Impairment of future earning capacity
Pain and suffering
Loss of quality of life
Emotional distress
Property damage to your vehicle
Case Win: A woman and her children were in a car accident. We resolved their case for policy limits of $360,000.
If a loved one was killed by the collision, you may be entitled to recover damages through a wrongful death claim.
What Are Some Common Injuries Associated with Car Accident Lawsuits? 
Car accident lawsuits can cover a variety of injuries caused by a crash. However, the most common injuries claimed in a car accident lawsuit include:
Whiplash
Broken Bones
Cuts, Scrapes, and Bruises
Internal Bleeding
Traumatic Brain Injuries (TBI)
Spinal Cord Injuries
Knee Injuries
Back Injuries
Burns
Post-Traumatic Stress Disorder (PTSD)
In general, as long as your injury was caused by the car accident, you should include it in your claim.
Accidents with an Uninsured or Underinsured Motorist
There are many more uninsured motorists on the road than you may realize. According to the Insurance Research Council, approximately 14% of drivers in the United States do not have auto insurance. That equates to roughly one out of every seven drivers on the road.
In the state of Texas, all drivers are legally required to carry the minimum liability insurance limits discussed above. However, many people choose to ignore this law and drive without insurance, while others simply do not have enough coverage to adequately compensate you for your injuries. It's important to be prepared in the event that you are injured in a car accident caused by an uninsured or underinsured motorist.
While dealing with an uninsured motorist may seem like a straightforward case, these claims can become complicated by individuals who want to avoid taking responsibility and insurance companies that don't want to give you the compensation you deserve. It is not uncommon for completely innocent drivers to end up with far less monetary compensation than they deserve due to the sly practices of insurance companies or dishonest drivers. Fortunately, the experienced car accident lawyers at Shaw Coward LLP know how to help you fight for a fair settlement.
Uninsured & Underinsured Motorist Coverage
Uninsured/underinsured motorist coverage is one of the most important options to add to your auto insurance policy. It provides you with financial protection in the event that you are injured in a car accident caused by a driver without adequate insurance to cover the damages you suffer. Uninsured/underinsured motorist coverage will compensate you for the following damages up to the maximum limits of your coverage:
Medical bills
Rehabilitation expenses
Lost wages
Loss of future earning capacity
Pain and suffering
It is a good idea to purchase the highest uninsured/underinsured motorist coverage limits offered by your insurance company. The increase in your premium will be relatively minimal, and the peace of mind that this coverage provides you is more than worth the additional monthly expense.
Distracted Driving Car Accidents
As handheld electronic devices have increased in popularity over the past few years, distracted driving has emerged as one of the leading causes of car accidents. While the use of these portable devices is a major cause of driver distractions, there are other ways for people to lose focus behind the wheel.
Common driver distractions include:
Talking or texting on a cell phone
Eating or drinking
Operating a GPS device or in-dashboard vehicle navigation system
Adjusting an iPod or other music system
Reading maps or directions
Applying makeup in the rearview mirror
Talking to other passengers in the vehicle
Of these distractions, cell phone use while driving has become one of the greatest dangers to other vehicles sharing the road. The National Safety Council estimates that cell phone use is a causal factor in approximately 28% of car accidents.
According to the National Highway Safety Administration (NHTSA):
A driver diverts his attention from the road for approximately 5 seconds when sending a text message – this is a long enough amount of time to drive the length of a football field when traveling on the highway
Cell phone use impairs driving-related brain activity by 37%
Talking on your cell phone makes you 4 times more likely to get into a car accident, while texting increases your risk of a collision by 23 times
While it can be difficult to prove the other driver was using a cell phone at the time of the accident, our attorneys can take the following steps to document this behavior:
Viewing surveillance camera footage from traffic light cameras
Interviewing witnesses who observed the other driver using their phone
Reviewing cell phone records to prove the phone was in use at the time of the accident
If the other driver involved in your car accident was using a cell phone or engaged in any other form of distracted driving, it can significantly increase your likelihood of a successful outcome to your case.


Drunk Driving Car Accidents
Sometimes even the safest and most responsible drivers can find themselves in harm's way on the road due to impaired drivers. As car accident lawyers with extensive experience representing victims of negligence in drunk driving cases, we know how to hold these reckless drivers accountable for the damage they inflict.
There are several factors that are unique to drunk driving accident claims and can influence the outcome of your case, such as:
The application of dram shop liability – Sometimes restaurants and bars can be held liable for damages if they are found to have served a visibly intoxicated person who then caused an auto accident.
The inclusion of punitive damages – In order to punish the drunk driver at fault and to deter future offenses, further compensation may be awarded to the victim.
The presence of a criminal conviction – When a drunk driver is charged with a crime, the conviction can be advantageous in your accident case.
At Shaw Cowart LLP, we will pursue all avenues of compensation, including leveraging Texas dram shop laws and seeking punitive damages when appropriate, in order to help you maximize the value of your compensation.
Case Win: We resolved a drunk driving case for policy limits of $60,000.

Common vehicle defects that result in serious car accident injuries include:
Airbag failure – An airbag can fail by either failing to inflate at all or inflating with such force that you suffer a serious injury to the head, neck, or shoulders.
Seatbelt failure – Faulty seatbelts may fail to adequately restrain you during an accident, leading to injury or death.
Door failure – An improperly designed door can open during an accident and allow passengers to be ejected from the car during an accident.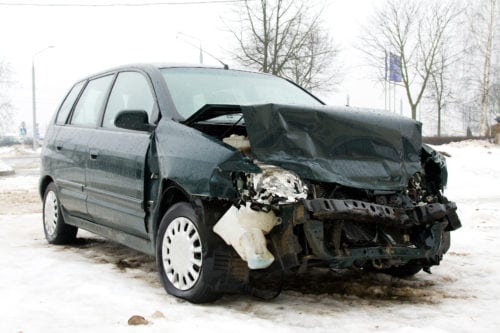 Inadequate roof strength – When a vehicle rolls over, the roof must support the entire weight of the vehicle. This is why you frequently see roll bars in convertibles. But many hardtop vehicles lack enough strength in the roof to withstand rollover accidents.
Inadequate protection in side impacts – Side impact accidents have the potential to cause considerable damage and injury. If vehicle doors are insufficiently reinforced, you can sustain serious injury or death.
Faulty fuel systems – An inadequately designed fuel system or fuel tank can rupture in an accident and lead to a potentially deadly vehicle fire.
Defective tires – Poorly designed tires can fail well ahead of their stated lifetime. This can result in tread peeling off of a tire while driving or a serious tire blowout. When this occurs at high speeds, it can result in catastrophic injuries.
Product liability law covers cases involving injuries caused by a defective product, such as a vehicle. Our lawyers will work with a team of engineers who will carefully investigate your case and help demonstrate that your injuries were caused by a defective auto. This will give you the edge you need when seeking to maximize the value of your compensation.
How Long Does It Take to Receive a Settlement in a Car Accident Case?
The amount of time it takes to receive a settlement from a car accident varies case by case. Before the insurance company or defendant makes an offer, there are a few things that must happen.
First, you need to be at maximum medical improvement. This means that any major medical treatments needed due to your injuries have been completed. Second, you will need to obtain all medical reports that indicate potential lost wages or future medical bills due to ongoing treatment. Finally, you need to send a demand package to the insurance company with all of these details. Depending on the insurance company you are filing a claim with, the response takes anywhere from 15 to 90 days.
How Your Settlement Will Be Calculated in Your Car Accident Case 
In personal injury cases, the settlement can be calculated in several different ways. Generally, a settlement is divided into two categories: special damages and general damages. Special damages are any tangible monetary losses you experience as a result of the accident, including vehicle repairs, medical bills, lost wages, and more. In contrast, general damages address non-economic impacts, such as pain and suffering. In some calculations, general damages serve as a multiplier for special damages. However, this is just one example of a possible calculation. One of our skilled car accident attorneys will be able to explain the calculation for your case in greater detail.
Why Choose Shaw Cowart LLP for your Auto Accident Case
If you've suffered serious injuries during a car wreck, it's crucial that you have an experienced lawyer handle your case. The insurance company is not on your side. Their goal is to settle with you quickly and for as little money as possible. They have a team of investigators and attorneys at their disposal to minimize the amount of money they will have to pay out on your claim.
At Shaw Cowart LLP, our auto accident lawyers know how to deal with the insurance company. We've been doing it for years and we will fight tooth and nail to ensure your rights are protected every step of the way. Our attorneys have handled every type of car accident claim, and we are aware of the tactics used by insurance companies to unfairly reduce or even deny your compensation.
Some of the most important reasons to work with Shaw Cowart LLP after a car accident include:
Trial lawyers with experience – Many law firms do not try a lot of cases. We do. We are trial attorneys with experience defending claims so we know how your opponent works.
We prepare each case to go to trial – Although most cases are resolved by settlement, we are always ready to take your case to trial if a fair settlement agreement cannot be reached. Our opponents know our history and that we are willing and able to go to trial. That puts us in a better position to negotiate a favorable settlement for you.
Our attorneys have the credentials you can count on – Ethan L. Shaw is a board-certified personal injury trial lawyer. He holds an AV Preeminent rating with Martindale Hubbell. It is the highest rating available. In addition, Mr. Shaw was selected to Super Lawyers in 2003 and from 2012 – 2017.
Unlike many larger firms, we will not pass you off to a paralegal – You will meet personally with the attorney handling your case and can contact that attorney directly if you have questions.
Action plan for your case – Every case is unique and you have unique priorities, needs and goals. We will create a meaningful action plan to work toward the resolution that maximizes your damages and meets your needs.
Attention to detail – Thorough investigation is the bedrock of any auto accident lawsuit. Your claim will rarely be as straightforward as it may seem. We look at every detail to uncover every underlying cause and factor that contributed to your accident and your injuries. This is how we establish liability, and it allows us to pursue every avenue of compensation so that you can recover the maximum amount to which you are entitled.
Maximizing your compensation – Insurance companies typically try to settle claims for less than the actual medical expenses and lost wages you've incurred. Rarely, if ever, will an insurance company offer you any consideration for your pain and suffering. We will make sure all current and future medical expenses, lost wages, and other damages are considered in order to maximize the value of your compensation.
When you come in for your complimentary consultation, we will share our track record with you, so you can see our history of success for yourself.
What to Expect During Your Initial Consultation with Shaw Cowart LLP 
During your initial consultation, one of our car accident attorneys will ask you to explain the facts about your case, including the events leading up to the crash, the extent of your injuries, and the damage caused to your property.
After getting to know the full picture of your incident, your lawyer will then ask questions about your dealings with the insurance company, whether you have motor insurance, and if there were any potential witnesses. Finally, your attorney may ask for any documents related to your accident, such as police reports, medical bills, vehicle repair estimates, and correspondence with the insurance company.
Contact our Austin Car Accident Attorneys