Have you or someone you love been the victim of a negligent ridesharing driver in Texas? If so, you may be eligible for compensation in your case.
Why Choose Our Team of Uber/Lyft Accident Lawyers in Austin?
At the firm of Shaw Cowart LLP, our Uber/Lyft accident attorneys in Austin have sought and recovered maximum compensation on behalf of our Uber and Lyft car accident victims. With millions of dollars in settlements and successful jury verdicts, we have what it takes to get you justice.
Contact our team of Austin personal injury attorneys today to set up your complimentary ridesharing case review.
Facts About Ridesharing Accidents in Texas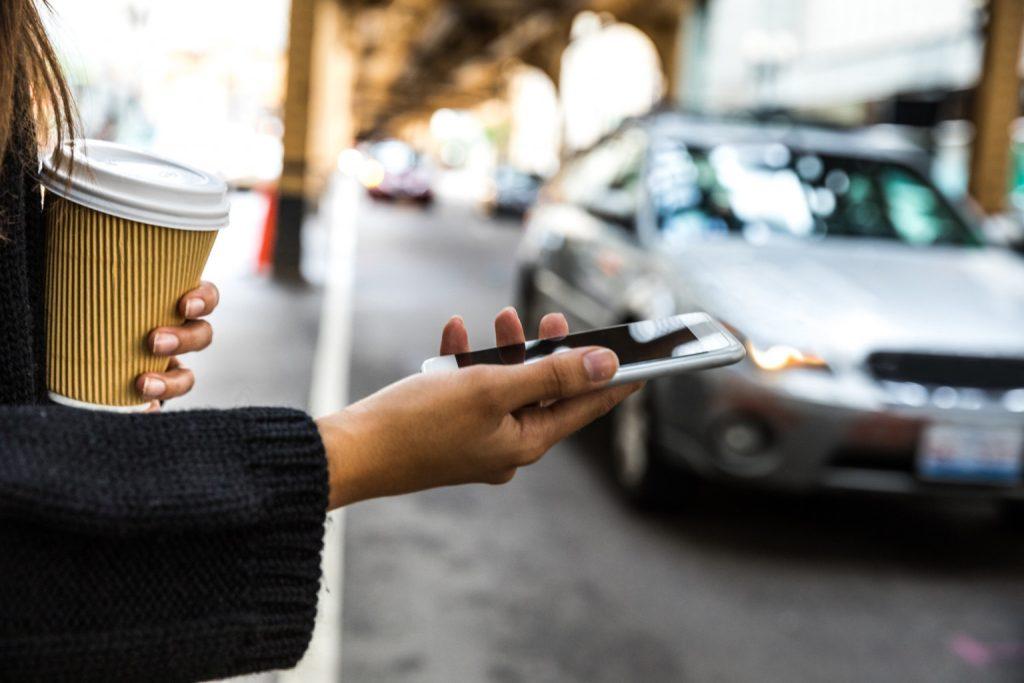 Since rideshare services gained wider popularity from 2014 to 2016, vehicle fatalities and fatal accidents have increased by approximately 3%, according to a University of Chicago study.
While researchers posit that ridesharing services can reduce accidents (due to individuals choosing to use a transportation service instead of driving drunk), it doesn't mean that the reduction in drunk driving accidents fully offsets the number of total crashes that occur.
For instance, the fatality rate in Texas is 1.56 deaths per hundred million vehicle miles traveled, according to reports by the Texas Department of Transportation (TxDOT). TxDOT also reported the following staggering statistics regarding car accidents in 2021:
One person was killed every 1 hour and 57 minutes on Texas roads
One person was injured every 2 minutes and 12 seconds in Texas
One crash was reported every 57 seconds
In the time you've been reading this, there has likely already been not just a car accident, but potentially an Uber- or Lyft-related accident on Texas roads. If you or someone you know have been injured by a drunk driver, reach out to our drunk driving accident attorneys in Austin for a consultation.
Why Ridesharing Drivers May Be More Accident Prone Than Other Motorists
While Uber, Lyft, and other ridesharing companies have simplified the lives of Americans and Texans, they add another level of variability on the road. The motivation of these individuals, due to the nature of their work, isn't just as simple as an average person trying to get from point A to point B. Ridesharing drivers can frequently be more distracted than most Texans on the road, which can potentially lead to an accident. For example, a distracted Ubey/Lyft accident may happen due to the driver not noticing a motorcycle driving by as they look at their phone application. If this has happened to you, call our motorcycle accident lawyers in Austin to learn more about your case.
The reason why ridesharing drivers are more apt to drive dangerously and more distractedly than other riders can be explained in the following ways:
They are under pressure to drive more quickly to get riders from their pick-up to dropoff location so that they can accept more rides, and increase their bottom line
They have to use the ridesharing app while driving to accept rides and manage their time on the clock, which pulls their attention away from the road
They have to provide good customer service to those they give rides to, which may amount to engaging them in conversation, contributing to distracted driving
In Texas, as Lyft's Texas driver requirements point out, there is no restriction against a ridesharing driver using their ridesharing app while driving.
Ridesharing Drivers Are Relatively Untrained Compared To Other Transit Drivers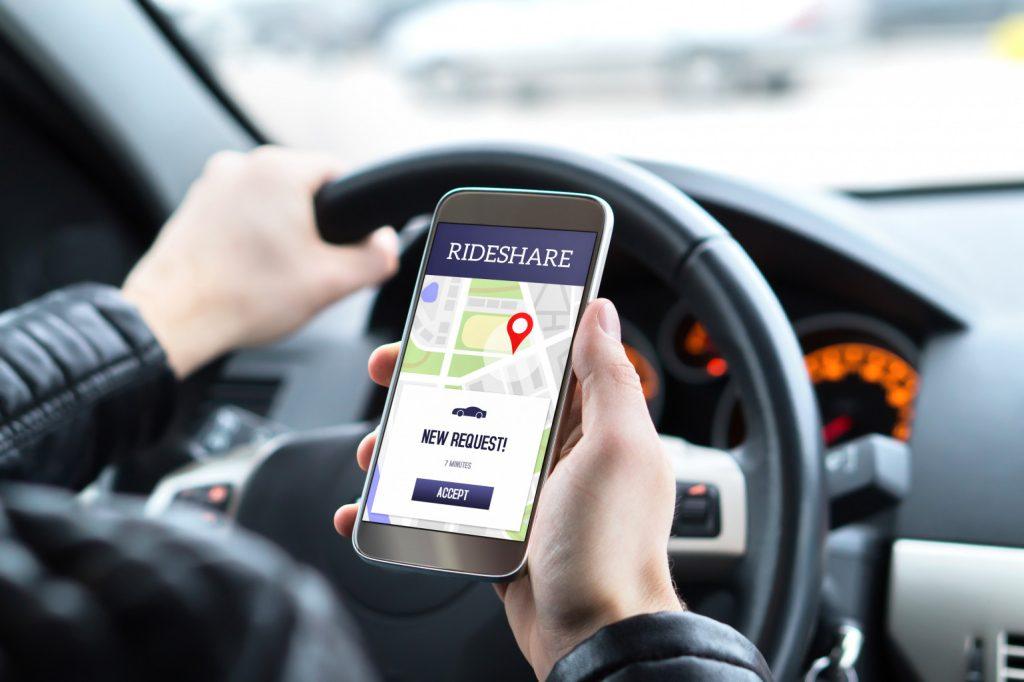 Additionally, unlike a traditional taxi or cab service, ridesharing drivers do not have to get extensive training on driving or navigating roads (especially with a paying passenger in the car).
For instance, here are the training requirements for taxi drivers in metropolitan cities across the United States:
New York City: prospective taxi drivers are required to take a 6-hour defensive driving course, as well as a taxi school course that could take up to 80 hours. To become a certified taxi driver in NYC, drivers must pass an exam that only 53% of driver examinees pass.
Chicago: prospective taxi drivers must take a three-week course at the Public Chauffer Training Institute.
San Fransisco: prospective taxi drivers must attend taxi school and pass two extensive taxi exams.
Houston: prospective taxi drivers must pass a written and physical exam and a background check.
In comparison, to become a Lyft driver in Texas, drivers only need to submit an application and ensure they meet the following requirements:
Have a car that is a 2009 model or newer
The car must have four doors
The driver must be able to download and use the Lyft app
This is similar to Uber's requirements for Texas drivers as well.
Even though taxi driver requirements in Texas are not as extensive as in other states, there is still an expectation of passing multiple exams. Rideshare drivers are not required to do so. With less training, there is a higher chance of rideshare drivers causing accidents. Our Austin Uber/Lyft accident attorneys can help, in the event of a rideshare accident.
How Ridesharing Car Accident Cases Are Different From Other Car Accidents in Austin
In Texas, rideshare drivers are independent contractors of the rideshare service they operate under. However, this does not make determining liability as straightforward as it may seem.
When a ridesharing driver is driving Lyft or Uber's cars on their behalf, they receive additional coverage from the parent company. This is typically $1,000,000 in insurance to pay for damages, which is much more than the $750,000 liability coverage required for transportation services like taxis or other chauffeur driver services.
This means you'll have to deal with Uber or Lyft's third-party coverage rather than the insured driver's policy. It is important to note that this greatly depends on whether passengers were present during the crash.
If a collision occurs with an Uber or Lyft vehicle that isn't transporting a passenger or on its way to pick up a booked passenger, then a lower tier of insurance is in place with $25,000 in personal injury coverage per person or $50,000 per accident. When a rideshare driver has an accident while using their cars for personal reasons with their app turned off, the driver's private auto insurance is in place.
Navigating this complexity of insurance coverage is yet another reason why hiring an Austin Uber/Lyft accident lawyer who fully understands the legal implications of a ridesharing-related crash is so important.
Common Injuries in Rideshare Accidents
Injuries in rideshare accidents can range from mild to severe. It's common to experience significant injuries with temporary or permanent life-altering impacts on the victim's ability to work and pay for their medical expenses. Because rideshare drivers are more likely to speed in order to maximize the number of rides they complete per shift, injuries may be severe and even disabling. Common injuries from rideshare accidents include:
Fractures

Back injuries

Neck injuries

Head injuries and traumatic brain injuries

Spinal cord injuries

Internal injuries
If you've suffered injuries that have had a negative impact on your quality of life and ability to provide for yourself and your family, you deserve compensation for your economic and non-economic damages.
What to Do After a Rideshare Accident
Accidents are traumatic and you might be dealing with painful injuries in the aftermath of an Uber or Lyft accident that keeps you from doing anything other than waiting in place for help to arrive. But if you are able to move safely and use your phone—or hand it to someone else to use on your behalf—taking certain steps can help protect yourself physically and financially. Use your phone for the following:
Call 911 to report the accident and request emergency services

Use your phone's camera to take photos of the damaged Rideshare vehicle and any other vehicles

Take photos of the accident scene and any involved factors such as an intersection, stop or yield signs, signal light, or obstruction

Take photos of your visible injuries

Record your own statement of what happened while it's fresh in your mind since trauma can cause memory problems later
Once at the hospital, ask for a thorough medical evaluation and tell the doctor about all of your symptoms even if they seem inconsequential. Ask for a detailed copy of your medical report with a list of your doctor-recommended treatment and your prognosis. Then, get a copy of the police report, save your medical bills, and call the Uber/Lyft accident lawyers at Shaw Cowart LLP for a free consultation.
Potential Compensation In Austin Lyft Or Uber Car Accident Cases
Due to the unique nature and situation of every rideshare case, we cannot give you a definitive monetary estimate of how much your Lyft or Uber crash case could yield. However, if the driver acted negligently, you might be eligible for compensation under Texas law.
The compensation received in Lyft or Uber car accident cases can cover the following types of damages experienced as a result of the accident:
Lost Wages or Future Earning Potential
Medical Bills and Rehabilitation Costs
Pain and Suffering
Emotional Distress
Call our car accident attorneys in Austin to learn more!
How to Prove Negligence in an Uber/Lyft Accident
Often, an Uber or Lyft driver is at fault in an accident due to negligence such as speeding, distracted driving, or failing to follow traffic laws. In other cases, a third party's negligence could be the cause of the accident, such as a road maintenance department or the manufacturer of a defective car part. Proving negligence requires showing the following:
That the rideshare driver or other at-fault party had a duty to take reasonable care to prevent injuries

That they neglected this duty through an act of negligence

That the negligent breach directly caused injury

That the injury victim suffered significant damages due to the injury
When a driver or other party doesn't take the measures that a reasonable party would have in the same circumstances in order to prevent an accident, they are negligent and liable for the damages their negligence caused.
The Austin Team At Shaw Cowart Is Ready To Help Uber And Lyft Accident Victims
We never back down from bringing justice to those who need it. Contact the Uber/Lyft accident attorneys of Shaw Cowart LLP today for your free, complimentary ridesharing case review.