Construction sites present some of the most physically demanding and hazardous work conditions you can encounter. Even when contractors, foremen, and construction workers all take the proper precautions to create a safe working environment, there is always the possibility that machinery can malfunction, a worker can fall off of a scaffold, or a heavy object can accidentally fall on a construction worker.
Due to the dangerous nature of the job, construction site accidents are often catastrophic in nature, resulting in life-altering injuries that may impact your ability to earn a living or enjoy the quality of life to which you have become accustomed.
Unfortunately, there are also many instances where catastrophic construction accidents occur due to the negligence of general contractors, property owners, and other construction workers who fail to take the necessary steps to ensure a safe working environment. If you have been injured in a construction accident caused by the negligence of another, you may be entitled to receive compensation for your damages. If you have been injured in the workplace, not including a construction site, reach out to our Austin workplace accident attorneys.
Why Choose Our Construction Accident Lawyer in Austin, Texas?
Our Austin construction accident attorneys have recovered millions of dollars on behalf of injured workers. We represent carpenters, masons, electricians, plumbers, roofers, drywall hangers, painters, demolition workers, and others who suffered serious or catastrophic injuries, and we pursue wrongful death lawsuits on behalf of the families of construction workers killed at job sites.
As necessary, we engage experts to document OSHA violations and to otherwise establish the liability of third parties for their role in construction accidents. Our mission is to ensure that our clients are fully compensated for their medical care, lost wages, and pain and suffering, along with applicable damages for permanent disability, diminished earning capacity or future surgery.
Our injury lawyers in Austin offer experienced and aggressive representation to construction workers injured on the job in the Austin, Texas area. You can learn about your rights and legal options by speaking with us in person. Please call 512-499-8900 today to schedule a complimentary consultation.
While we strive to settle your case whenever possible, we have extensive litigation experience and we are prepared to go all the way to trial when we cannot obtain a fair settlement through negotiations.
Types of Injuries Seen in Austin Construction Accidents
Accidents can happen in nearly any work environment, including offices; however, construction sites are particularly hazardous work areas requiring employers to take extra precautions to minimize risk. When accidents occur on construction sites, common injuries include:
Back injuries

Knee injuries

Neck injuries

Fractures

Crush injuries

Chemical burns

Accidental amputations

Sprains, strains, and torn ligaments

Electrocution

Repetitive motion injuries
If a construction worker sustains a serious or catastrophic injury on the job it not only affects his or her personal quality of life but may also have lasting or permanent impacts on their ability to work. A successful construction accident claim can help relieve financial burdens while the injury victim focuses on maximizing their physical recovery to the best possible extent.
Common Causes of Construction Accidents in Austin, Texas
Construction workers face many risks on the job. From using high scaffolding, driving large vehicles, and handling dangerous equipment, daily risks are inevitable. It is the employer's duty to take reasonable measures to prevent injury to their workers. Some common causes of construction accidents in Austin and the surrounding areas include:
Scaffolding collapses

Falls from heights

Collapsed trenches

Electrical shocks and arc flashes

Toxic chemical spills

Malfunctioning equipment

Construction vehicle accidents
While not all injuries are preventable, the majority of construction accidents can be prevented when employers put safety protocols in place and enforce them. In some circumstances, a defective product or an at-fault driver could be to blame for an injury, in which case a third-party liability claim could result in securing compensation for your damages.
Who Can Be Held Liable in a Construction Accident Claim?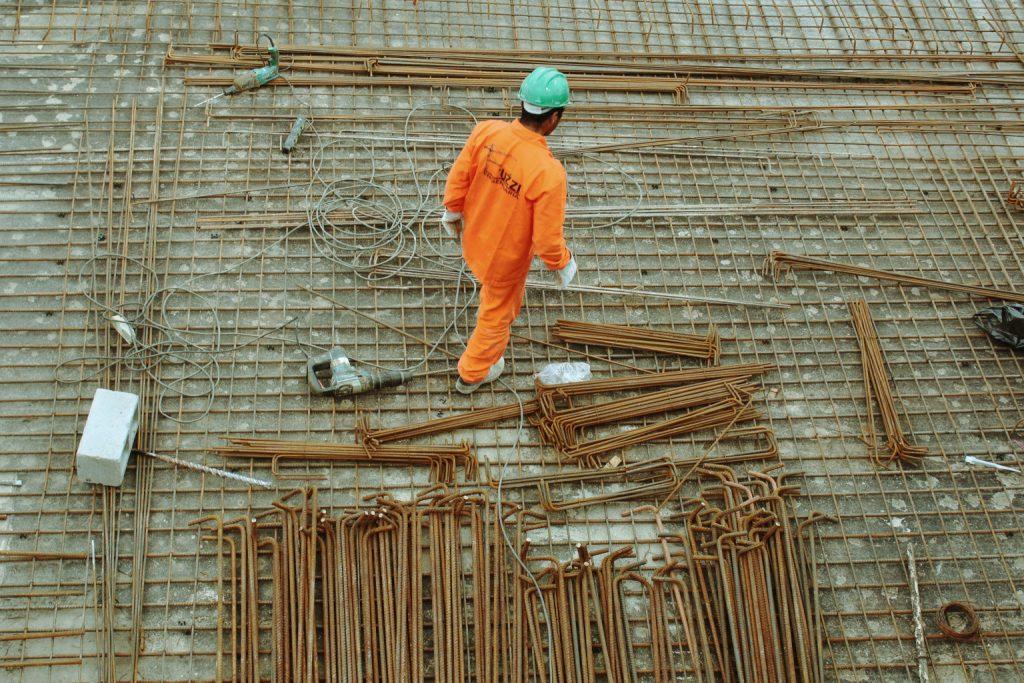 Construction workers are not always advised of their rights when they suffer a worksite injury. We've found that injured victims often mistakenly believe they are limited to workers' compensation claims, when in fact they could have grounds to sue third parties who were negligent or willfully indifferent to safe working conditions.
The attorneys at Shaw Cowart LLP will advocate on your behalf, enabling you to hold all negligent parties accountable under the laws of Texas. Depending on the specifics of your accident, you may be able to recover compensation from one or more of the following:
General contractors
Subcontractors
Equipment manufacturers
Property owners
Utility companies
Any other entity whose negligent actions contributed to your injuries
Accident vs Negligence in an Austin Construction Accident Case
Some accidents are completely unpredictable and would have occurred despite the best possible precautions; however, on a construction site, many types of accidents are predictable, and failing to prevent them is an act of negligence. Proving negligence in a construction accident case requires the plaintiff (injury victim) to prove that the employer or manager failed to provide the level of care that a reasonable person would have in the same circumstances or omitted actions that could have reasonably prevented the injury.
On a construction site, multiple parties have the duty of care to prevent accidents including:
Architects

Property owners

Engineers

General contractors

Subcontractors

Property surveyors

Project managers
Any of the above entities could contribute to negligence on a construction site. Your Austin construction accident attorney will diligently investigate the circumstances of your accident to identify the at-fault party and establish liability by demonstrating the following:
That the party at fault had a duty of care to take reasonable measures to prevent harm 

That they breached this duty through an act of negligence

That the breach of duty directly caused your construction site injury

That you've suffered significant economic and non-economic damages from the injury
Once the above legal points of liability are clearly demonstrated by the evidence, your attorney can draft a compelling demand letter to the appropriate liability insurance company and seek compensation for your damages.
Understanding Workers' Compensation and Construction Accidents
Even in cases where it is difficult to prove negligence, employees are eligible for workers' compensation to cover their medical expenses, lost wages, and (in cases of a permanent injury such as the loss of a limb) re-training to begin a new type of job. However, the process of filing a workers' comp claim can often be complex, requiring you to fill out and file multiple forms while keeping a close eye on deadlines.
One additional layer of complexity is that although construction workers injured on the job may be entitled to workers' compensation benefits, private employers are not required to carry this coverage. If an employer does not have workers' compensation coverage, injured employees may sue their employer in civil court within two years of the injury.
Employers who do not have workers' compensation coverage through the state may choose to have privately funded coverage governed by federal law Employee Retirement Income Security Act of 1974 (ERISA). In such cases, the statute of limitations and benefits for injured parties may differ.
If an employer does elect to have workers' compensation coverage, construction workers must file injury reports within 30 days of the injury's discovery or occurrence. It's important to note that independent contractors may have different rights and benefits than regular employees.
Our Austin accident lawyers at Shaw Cowart have extensive experience handling workers' compensation claims, and we can walk you through this process in order to ensure all paperwork is filled out correctly and filed by the appropriate deadlines.
What Kind Of Construction Accident Cases Do You Handle?
Due to the varied nature of construction work, there are many different ways in which you can be injured on the job. It's crucial that you work with an attorney who understands the unique nuances of your specific type of accident.
At Shaw Cowart LLP, we handle every type of construction-related accident, including:
Scaffolding accidents
Falls from heights
Crane accidents
Machinery accidents
Welding and ironwork accidents
Roof crush accidents
Forklift injuries
Accidents caused by falling objects and debris
Ladder accidents
Building collapse
Trench cave-ins
Explosions and fires
Electrical shock
Vehicle accidents on or between construction sites
If you or someone you loved was killed in the event of a construction site accident, reach out to our wrongful death attorneys in Austin for help.
Statute Of Limitations In Austin Construction Accident Cases
In Texas, the statute of limitations is set at two years for most personal injury suits (including construction accident cases). The timer, in most cases, starts either from the moment the accident occurred or when the injury was first discovered.
There are a few exceptions to this time allotment, including if the incident involves minors or disabled people or if the defendant leaves the state.
If the individual's claim was filed against a governmental entity in Texas, an individual only has six months from the date of occurrence to notify the government of their intent to bring a suit. This is governed under the Texas Tort Claims Act.
What Is My Construction Accident Case in Austin Worth?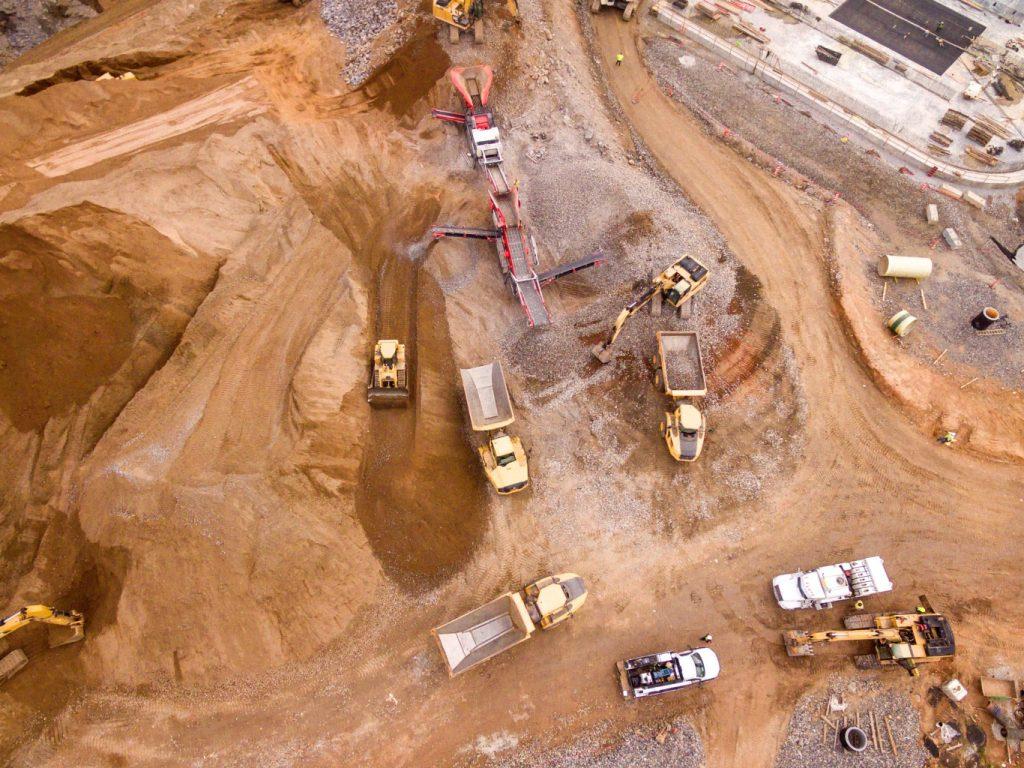 The value of settlements or jury verdicts that arise out of Texas construction accident cases varies from incident to incident. There is no hard and fast rule of how much will be paid out to individuals due to legal action.
However, individuals seeking compensation from their construction accident case may receive compensation for the following damages:
Medical Bills
Lost Wages
Long-Term Care or Assisted Living
Pain and Suffering
Mental Anguish
Emotional Distress
Loss of Consortium
Loss of Companionship
Victims needing guidance on potential compensation as a result of a construction accident case should contact a trusted legal partner like Shaw Cowart LLP to help get guidance in this case. With the option to receive a free, no-obligation case review, it's never been a better time to get started.
What To Look For In An Austin Construction Accident Lawyer
When looking for an Austin personal injury lawyer, there are several key factors to consider. Primarily, you're looking for an experienced legal team with a stellar track record of winning construction accident cases like yours.
Additionally, you're looking for a law firm that is a good fit for you and your family. If you bring this case against the negligent third party, you will likely spend a lot of time with your lawyer and their legal support team. It's critically important that you have a good relationship – which is what makes a free case consultation and review, like what Shaw Cowart LLP offers, such a great way to understand if a law firm is right for you.
Contact our Austin Construction Accident Attorneys
Whether you are looking for legal help for your case or your loved one's construction accident case, we're always ready to hear from you.
Please contact our construction accident attorneys in Austin and call 512-499-8900 today to schedule a complimentary construction accident consultation. We serve clients in the Austin, Texas area.