Injury Lawyers in Austin, Texas
Whether you were hurt in an auto accident, permanently injured on the job, slipped and fell on someone else's property, or suffered severe injuries in another type of incident caused by the negligence or wrongdoing of another person, you need the help of an aggressive and committed law firm.
The Austin personal injury attorneys at Shaw Cowart, LLP are trial attorneys with extensive experience in handling complex civil litigation. We represent injury victims like you, and we do not back down until we reach a fair resolution, even if that means taking your case all the way through jury trial.
During this challenging time, you must be confident that you are in good hands. We have a proven track record of achieving lucrative verdicts, judgments, and settlements on behalf of our clients. We understand that each case is unique, and every client has a different vision of justice. In addition to monetary compensation for your losses, we can seek other types of relief where appropriate. We are ready to start fighting for you and your family today.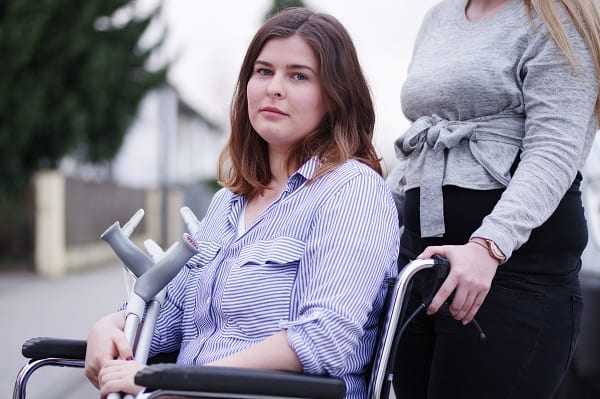 Please do not wait until it is too late to take legal action. If you have been injured or lost a loved one because of the negligence or actions of another person, call the experienced personal injury attorneys of Shaw Cowart, LLP today to schedule your free consultation. If you retain us, we will fight for justice for you and your family.
What People Say About Us!
They worked hard for me on my case. Helped me out in my settlement. Great guys to go with for sure. Thanks for the help.
Click here to read more reviews.
What is a Personal Injury Case?
"Personal injury law" is a broad term that includes a wide variety of cases. At Shaw Cowart, our attorneys have decades of combined experience pursuing cases such as:
What Does a Personal Injury Lawyer Do?
Trying to handle your personal injury claim on your own can end in disaster. You are up against large insurance companies with extensive resources and teams of attorneys on their side. To get the compensation you need and deserve, you need a powerful and dedicated law firm fighting for you.
A thorough investigation is crucial to a favorable outcome, and it is vital to begin quickly. We will collect and preserve evidence as soon as possible before it can be lost or destroyed. We pride ourselves on paying attention to every detail. Our investigation will evaluate all of the underlying causes of your accident or injuries to determine who can be held liable and under what theory of law. This is how we can pursue every avenue of compensation for you.
In addition, you face a time-sensitive deadline in the statute of limitations. Part of our job is making sure that you file your claim on time and with the appropriate documentation. Failure to do so can cost you your case, no matter how much you deserve to win based on the facts.
With our experienced personal injury attorneys on your side, you do not have to worry about the investigation or statutory deadlines. You can focus on the most important thing – healing and taking care of your family.
How to Choose a Personal Injury Lawyer
When you have been seriously injured or lost a loved one, the stakes are high. You only have one shot at pursuing fair compensation. You need the peace of mind that comes with excellent legal representation by a firm with a proven track record of success.
We work every personal injury case like it is going to trial. You might be surprised to learn that many personal injury attorneys rarely or never take a case to trial. Some will avoid it at all costs. Our attorneys have handled hundreds of trials. We prepare each case to go to trial, even though most will end by settlement. That gives us an edge in reaching a fair settlement and positions us to successfully take your case before a jury if that is what it takes to get justice for you.

We have a proven history of high verdicts and settlements. We have recovered millions of dollars on behalf of our clients. We are known for our track record of achieving favorable results for our clients.
We have the resources to take your case seriously. A law firm must be able to invest both its time and money in pursuing justice for you. And it needs a network of qualified experts to call on. We often spend months on investigation and negotiation. We work with all of the necessary experts, such as investigators, medical experts, and economists. Although we have chosen to remain a small firm, we have the resources to see your case through.
We are active members of state and national trial organizations. Founding partner Ethan L. Shaw holds membership in several organizations, including the American Association for Justice (AAJ). AAJ works to provide a national network that supports attorneys in helping injury victims like you obtain justice, no matter how powerful your opponent.
We have clients you can talk to. We are not asking you to take our word for it. We are proud of our work and of the relationships we develop with our clients. We will put you in touch with them so you can hear firsthand accounts of their experiences with us.
Compensatory Damages in a Personal Injury Lawsuit
Calculating damages is a complex process. We work with medical experts, economists, and others to determine what the lifelong costs of your injuries will be. We will demand enough money from the very beginning. If you do not get what you need from your personal injury lawsuit, you will not get a chance to go back and ask for more.
Compensatory damages, as the name implies, are intended to compensate you for what you lost because of your injury or accident. In other words, the compensatory damages you receive are the result of putting a dollar figure on the consequences of the accident.
There are two categories of compensatory damages you can recover in a personal injury case:
Economic damages
Non-economic damages
Economic damages are tied to a specific dollar amount, and are thus easier to calculate. They include:
Hospital stays
Physical therapy
Nursing care
Medical equipment
Lost wages
Loss of earning capacity
Vehicle damage
Non-economic damages are harder to quantify. They deal with losses that aren't attached to a specific dollar amount, but are no less significant. They include:
Pain and suffering
Emotional distress
Post-traumatic stress disorder
Loss of enjoyment of life
Wrongful death
Loss of companionship
Punitive Damages in a Personal Injury Lawsuit
Whereas compensatory damages are intended to make you whole for the losses you suffered, punitive damages are designed to punish the defendant and deter others from engaging in their behavior. Punitive damages are rare in personal injury cases and are only handed out when the defendant demonstrates gross negligence or malicious intent.
For instance, in some car accidents, a driver's behavior is so bad or reckless that it falls under gross negligence. Actions such as drag racing, drunk driving, or intentionally running someone off the road may rise to the level of gross negligence. Depending on the circumstances, texting while driving, speeding, and other forms of driver negligence can also be gross negligence.
In Texas, punitive damages in personal injury cases are capped at between $200,000 and $750,000 depending on other factors in the case.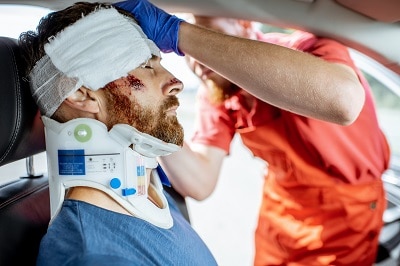 To establish negligence in a personal injury case, Texas uses a standard called "modified comparative fault," also known as "proportionate responsibility." It means that multiple parties can be held responsible for the same incident. If you are found partially liable for your own injury, your damages may be reduced.
Let's say you're driving down the street in Austin. You're texting while driving. As you pass through an intersection, another car runs a red light and hits you. Although the other motorist should have stopped at the red light, a court may decide that you could have avoided the accident if you weren't on your phone. Then, it will assign you a percentage of liability and reduce your damages by a corresponding amount.
For example, if you're 25 percent responsible, your damages will be reduced by 25 percent. Therefore, if you were initially awarded $40,000, your award would be knocked down by $10,000, or 25 percent.
Contact Our Austin Personal Injury Attorneys Today
At Shaw Cowart, LLP, our Austin personal injury attorneys are here for you. If you or a loved one were injured because of the actions or negligence of another person, do not hesitate to contact us. We will do everything in our power to help you recover the compensation you deserve.
If you retain us, we operate on a contingency basis, meaning we only charge a fee if you win. We serve Austin and nearby areas of Texas. Call 512-499-8900 today to schedule your free, no-obligation consultation. You can also fill out the form in our contact page, and we'll help you set up your appointment.