Austin Wrongful Death Defense Attorney in Texas
Being the accused party in a wrongful death lawsuit is serious. The results of the case have potentially life-altering implications. You need a strong, knowledgeable defense team on your side. At Shaw Cowart, our attorneys have defended businesses facing wrongful death tirelessly. We do not stop working until we have obtained the best possible outcome. To learn more, please call us in Texas at 512-499-8900.
What is Wrongful Death?
In a wrongful death lawsuit, the estate or family of the deceased is suing the party who they believe is responsible for the decedent's death. Unlike a criminal case, a wrongful death lawsuit doesn't mean the death was necessarily intentional. Instead, the plaintiff alleges that negligence or carelessness led to the person's death. These claims can also be based on death caused intentionally.
Do I Need a Lawyer to Defend My Business?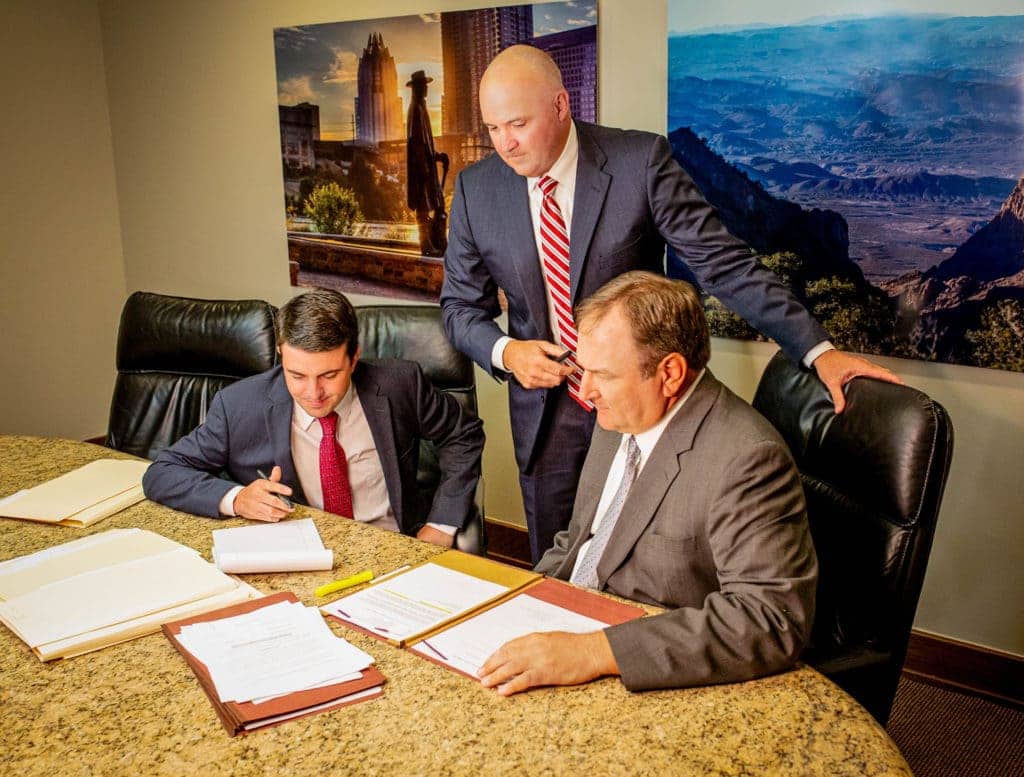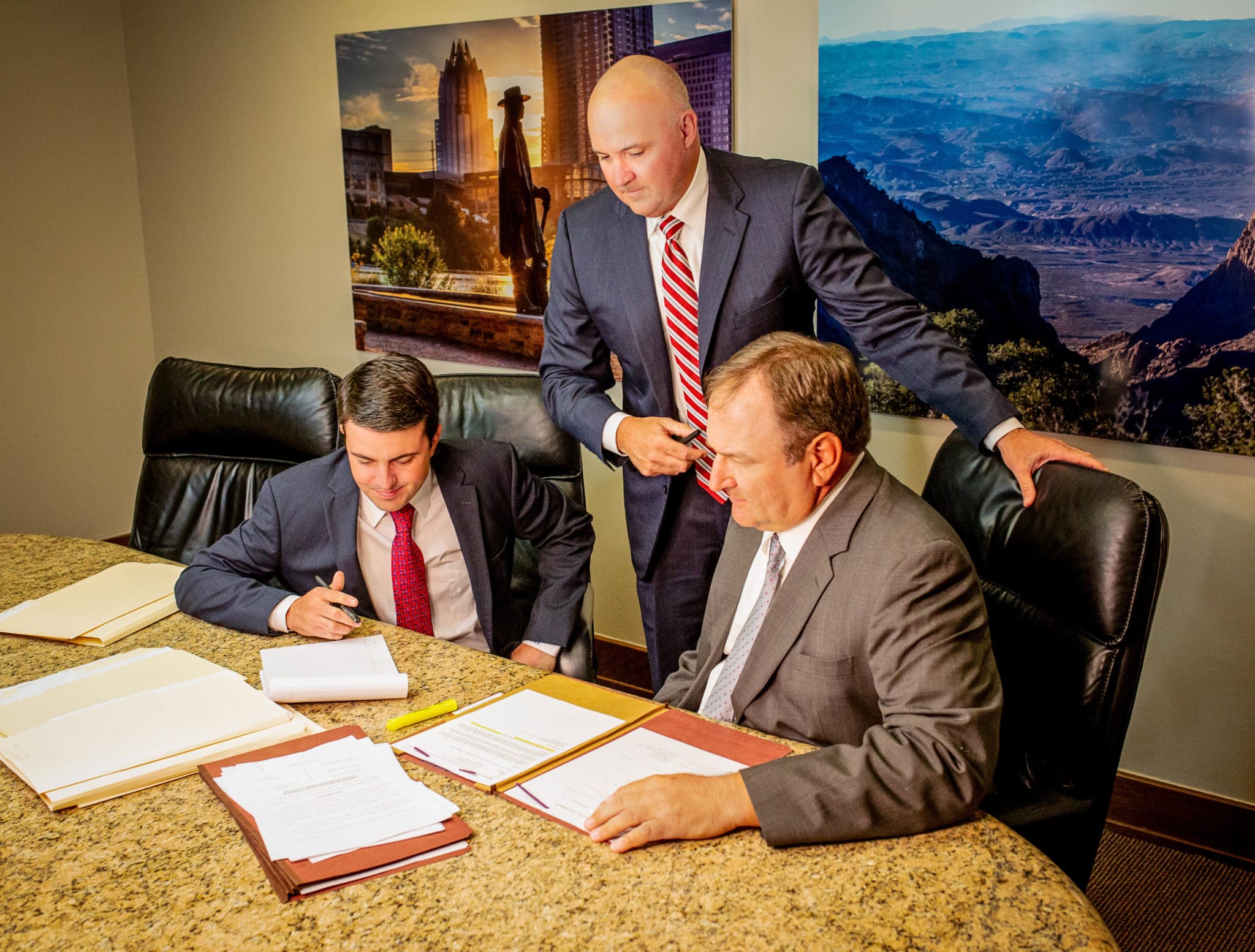 We can say without hesitation, yes, the vast majority of wrongful death cases require a skilled and competent defense team. These lawsuits can be complex and certainly can lead to significant financial and professional consequences, depending on the situation. We offer a free consultation so you can find out what your options are, risk free. Our experienced attorneys have represented both plaintiffs and defendants, so we are extensively familiar with how each side argues their case.
Common Wrongful Death Defenses
Each case is entirely unique, so there is no way to predict how your case should be defended. You must first talk to a lawyer to get the lay of the land, and find out what your options are. We have worked with a diverse range of defendants. Whether you found yourself facing a wrongful death lawsuit as part of your profession or in more personal matters, we can provide the clear, straightforward guidance you need and deserve.
In general, some of the most common wrongful death defenses are:
Lack of cause: The plaintiffs must show causation. To hold the defendant responsible for the decedent's death, the plaintiffs must show the defendant's conduct led to the death. This link must be proven, otherwise the defendant can't be held accountable.
Self-defense: If the defendant claims self-defense led to the decedent's death, then it must be shown that their belief that they were in imminent danger of bodily harm was reasonable under the circumstances.
Presence of a liability waiver/release agreement: This defense shows that the decedent signed an agreement barring a lawsuit in the event of injury or death, and therefore that the defendant cannot be sued. If gross negligence played a role, then the release agreement may not apply.
Assumption of risk: This defense argues that the decedent knew the deadly risks of the conduct that led to their death. The decedent assumed the risk and died as a result.
Contributory negligence: If the decedent contributed to causing their own death by a certain percentage of fault, then it may be possible to argue that the defendant cannot be sued on the grounds of contributory negligence.
Involvement in an unlawful act: If the decedent was engaged in an illegal act that is linked to their death, this fact may be used as a defense.
Statute of limitations: The state has a law called a statute of limitations, which specifies the amount of time following an injury or death in which the plaintiff can file a lawsuit. Once this amount of time has passed, filing a lawsuit for the death is difficult or impossible. Talk to our lawyers about how the statute of limitations applies to the case against you.
This is not an exhaustive list. There may be other ways to defend your business against a wrongful death lawsuit. Our attorneys understand the weight of this lawsuit and want to help you protect your future. There's no risk or obligation in the free consultation you have with us. We want to listen to you, hear your side of the story and let you know what options are available to you.
When Should You Contact an Attorney When Accused of Wrongful Death?
If you have been accused of wrongful death, it would be in your best interest to talk to an experienced defense attorney now. Many attorneys represent plaintiffs in wrongful death cases. Our experienced attorneys have. However, we now focus on providing skillful defense. Working with us, you can feel confident knowing that we bring a vast amount of courtroom experience to each case. We know how both sides of these cases present their arguments and how to challenge points as needed to resolve your case as quickly as possible.
Should You Speak With the Police or Insurance Companies Without an Attorney?
Under no circumstances should you discuss the details of the event that resulted in death with an insurance company or with the police, if at all possible. Unfortunately, insurance companies and the decedent's attorney may attempt to take advantage of the duress you are under after your traumatic experience. Contacting a wrongful death lawyer whose focus is your defense can protect you from unwarranted liability.
What to Bring For Your Initial Wrongful Death Defense Consultation with Attorney Shaw Cowart?
Please contact our office directly for detailed information regarding your consultation visit. In general, your attorney will need to understand all aspects of the case as you understand them. They will want to review any documents served to you by the plaintiff's attorney or other entity, police reports if you have them, or medical documentation if relevant to the case.
What Are the Legal Ramifications of Being Accused of Wrongful Death?
Generally, if you are found responsible for wrongful death, you will be ordered to compensate the plaintiff's insurance company, members of their family, a trust, or other entities. These cases tend to revolve solely around damages, not around criminal involvement. That said, criminal cases and civil wrongful death cases can coincide. Because there are nuances to each wrongful death case, it is imperative to have a competent defense team. We believe we can be that for you. Our lawyers amass important evidence to skillfully defend you against wrongful death allegations.
How Will a Wrongful Death Conviction Impact My Personal Life?
A wrongful death conviction can carry heavy financial costs. Unlike criminal trials, wrongful death cases are often considered civil trials. As such, it is not necessary to establish guilt beyond a reasonable doubt. Civil cases must only prove responsibility via a preponderance of the evidence. You may remember the O.J. Simpson trials back in the mid-1990s. The former football star was found not guilty of murder, but he was found liable for the deaths of the victims involved, and that conviction had a significant impact on his life. As wrongful death attorneys who specialize in defense, the team at Shaw Cowart will work tirelessly to obtain the best possible outcome in your case.
Get a Strong Defense to the Accusations Against You
The experienced attorneys at Shaw Cowart in Austin, TX, provide clear, honest and straightforward answers to your questions. For a consultation, please call our law firm at 512-499-8900 or by using our online contact form here. Facing something as serious as a wrongful death lawsuit can be intimidating, and we are here to stand at your side and fight tirelessly for what is in your best interest.
Our defense attorneys also practice:
Contact Our Wrongful Death Defense Attorneys
If you are in need of an experienced wrongful death lawyer, don't hesitate to contact Shaw Cowart LLC today at 512-499-8900 to schedule your consultation. We serve clients in and around Austin, TX as well as nationwide.