There are many responsibilities associated with running a business. One of these is a duty to maintain safe conditions on the property. Accidents frequently occur at shopping malls, retail centers, restaurants, hospitals, nursing homes, hotels, apartment buildings and office complexes. When an accident occurs, the owners, operators and mangers of these businesses or commercial properties often face costly premises liability lawsuits. It's important to have an experienced premises liability defense attorney on your side who can help minimize your financial losses in these cases.
The lawyers at Shaw Cowart LLP have a proven track record in defense litigation for property owners. If you are facing a premises liability lawsuit, it's crucial that you speak to us at once so that we can begin crafting the best defense strategy for your specific situation. Please call 512-499-8900 today to schedule a complimentary consultation. We serve clients in the Austin, Texas area.
What is Premises Liability Law?
Premises liability law governs lawsuits associated with an injury occurring on the property of another. By law, property owners may be held responsible for injuries that occur on their property if they are negligent in maintaining safe conditions for guests.
There are a wide range of situations that may give rise to a premises liability lawsuit. Some of the most common include:
Slip and fall accidents
Negligent security (defective security systems or insufficient security measures, including inadequate security staffing, at the premises)
Merchandise falling on customers
Faulty maintenance at outdoor recreational facilities
Toxic exposure
Malfunctioning elevators, escalators or other equipment
Inadequate lighting
Broken sidewalks
Improperly designed stairs
Broken handrails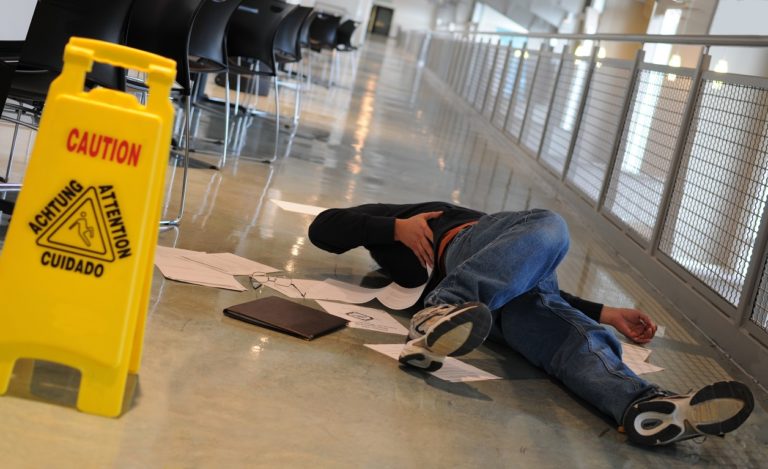 Duty of Care in a Premises Liability Case
Many individuals who are injured on someone else's property assume they are automatically entitled to receive compensation for their damages. Nothing can be farther from the truth. Premises liability claims are highly complex, and the plaintiff will need to prove that your negligent actions directly caused their injuries. This can often be challenging.
In Texas, the status of the plaintiff at the time of the injury can significantly impact the duty of care you owe to this person. There are three different classifications of guests on a property:
Invitee – The visitor was directly invited onto the property by the owner. Most customers and patrons are considered invitees. You owe the strongest duty of care to these individuals.
Licensee – The guest was on the property with the permission of the owner, but was not directly invited or was visiting for a purpose other than a business matter. Social guests are typically considered licensees. You have a duty of care to warn licensees of any known hazardous conditions on the property.
Trespassers – The individual entered your property without your consent. Under Texas law, you have almost no duty of care to a trespasser who is injured on your property.
If you are able to prove that the individual was either a licensee or a trespasser, it can significantly strengthen your defense. If the injured victim is determined to be an invitee, you may be held liable for damages if:
A condition on the property poses an unreasonable risk of harm to visitors
You were aware of or should have known about the existence of this hazardous condition
You knew or should reasonably have realized that guests would not be aware of this hazardous condition
You failed to exercise ordinary care to reduce the risk that guests might suffer an injury due to the condition of your property
Potential Defenses in a Premises Liability Case
There are certain defenses you can make to either prove you aren't negligent or to mitigate your responsibility for the accident. These include:
Hazard was "open and obvious" – Individuals have a duty to protect themselves from known hazards. Proving the hazardous condition which caused the injury was so obvious that the victim should have been aware of it can often reduce your liability or potentially eliminate it all together.
Assumption of risk – If the injured victim was aware of the hazard but engaged in actions that disregarded this potential danger, they may be deemed to have assumed the risk of becoming injured.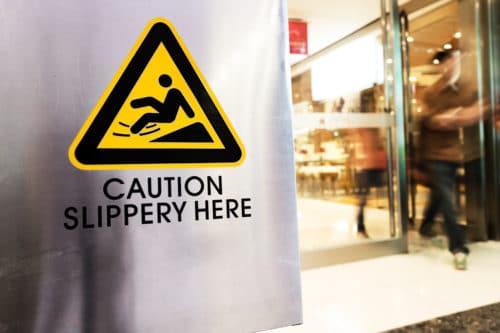 Pre-existing injuries – This defense strategy doesn't necessarily refute your liability for the accident that occurred. However, it claims that a pre-existing injury is the primary cause of the victim's current medical condition.
Comparative negligence – Texas adheres to the doctrine of comparative negligence. Under these laws, the victim's damages are reduced by their percentage of fault for the accident. In addition, they may be unable to recover any damages if they are found to be more than 50% at fault for the accident.
The attorneys at Shaw Cowart LLP have extensive experience representing homeowners and business owners facing premises liability lawsuits. We have extensive knowledge of construction standards and building codes in the Austin, Texas area. In addition, we have long-standing relationships with safety code experts, engineers and other professionals who understand the technicalities of these cases. This background will provide you with the edge you need when facing potentially costly litigation.
Our lawyers will provide you with aggressive legal defense representation every step of the way. We will always recommend the most effective strategy for the unique circumstances of your case. Whether the best approach is to seek a settlement through mediation or to defend you in court, our lawyers will help you through this difficult time.
Contact our Austin Premises Liability Defense Attorneys
Please contact Shaw Cowart LLP using the form on this page or call 512-499-8900 today to schedule your complimentary consultation. We serve clients in the Austin, Texas area.