The oil and gas industry's royalty and mineral leases are fraught with many issues encountered by land or mineral owners, as well as companies servicing oil and gas operators. Whether you are an oil company or a property owner, these legal disputes can have serious financial repercussions. It's important to work with an Austin oil and gas attorney who has extensive experience in the oil and gas industry in order to ensure your interests are protected in the event that a legal issue arises.
Why Choose Our Gas And Oil Litigation Lawyers in Austin?
Shaw Cowart's business litigation lawyers in Austin has decades of experience handling oil and gas litigation cases. Our oil and gas lawyers in Austin represent exploration and production companies of the oil and gas industry as well as owners of valuable land and mineral rights. Our knowledgeable team has the background necessary to aggressively defend your rights and help you understand your responsibilities.
Our oil and gas litigation attorneys in Austin can work with you at any stage of the process. We provide early risk assessment assistance in order to help you avoid potential disputes that may lead to litigation down the road. If you are already involved in an oil and gas dispute, we can provide you with the experienced representation you need.
You can learn about your legal rights and options by speaking with our attorneys in person. Please call 512-499-8900 today to schedule a complimentary consultation. We serve clients in Austin and throughout Texas.
Providing Legal Assistance in the Early Stages of Drilling
Mineral rights can be owned by a number of different parties, each having the option to lease their rights to different oil and gas companies. We regularly represent both land owners and oil companies at the outset of the drilling process in order to minimize the risk of a dispute at a later date.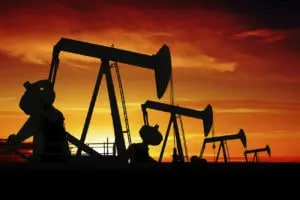 Before a well is drilled, legal guidance helps oil and gas companies determine whether other parties are entitled to potential interest and royalties. Additionally, prior to drilling, legal assistance helps property owners with contracts drawn up to clarify land lease terms, a timeline for royalties, and a party responsible for environmental safety.
Areas Of Oil And Gas Do We Work In
At Shaw Cowart, we have extensive experience handling a wide range of oil and gas litigation matters, including:
Calculation of royalties
Overdue payments
Breach of contract
Fraudulent bookkeeping
Non-compete agreements
Titles
Liability for environmental damages
Land leases
Citizen protest
Surface access rights
Well density
Responsibility for production expenses
Valuation of mineral rights and interest
Disputes regarding exploration, drilling and "fracking"
This broad experience allows us to help you navigate just about any legal challenge associated with the oil and gas industry. Our attorneys can provide the expert legal guidance required for such a complex area of law.
Contact our Austin Oil and Gas Litigation Attorneys Today
Please contact Shaw Cowart LLP using the form on this page or call 512-499-8900 today to schedule a complimentary consultation. We serve clients in Austin and throughout Texas.