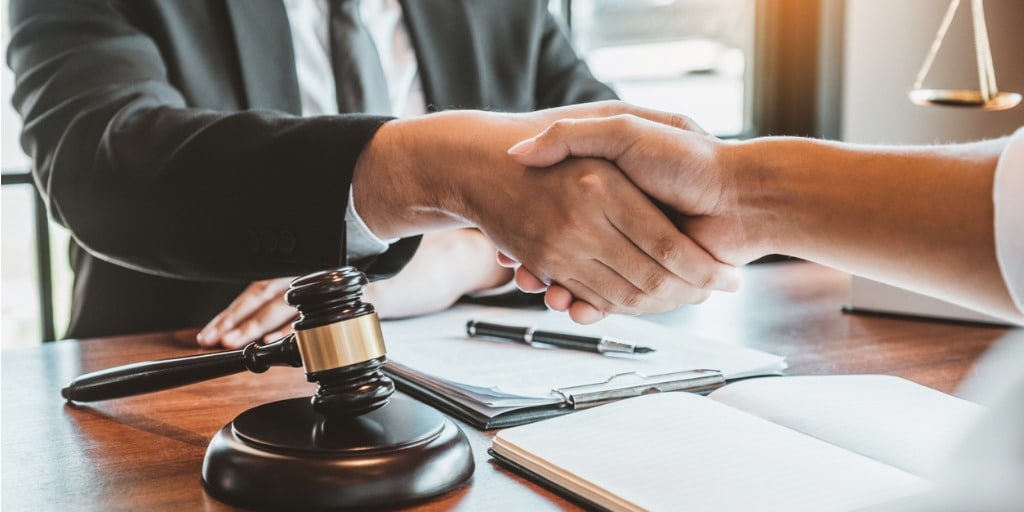 Why Choose Shaw Cowart's Austin Trade Secret Litigation Lawyers
In addition to business services or product, a company's processes, methods, and customer lists compose a critical part of their assets. When a company believes that these assets have been compromised and file suit against a former partner or employee, our experienced Austin business litigation attorneys will be able to assist you.
Businesses generally protect themselves from trade secret exposure by requiring newly-hired key employees to sign non-compete or nondisclosure agreements. Once these documents are signed, it would be up to a defense attorney to prove that accusations of trade secret claim are invalid. Generally, employers have had more success in preventing an employee from starting a business in competition than they have with preventing a salesman from taking customers with him.
What Is Trade Secret Litigation?
Trade secret litigation happens anytime a company or individual's confidential business information is given to another party without permission. According to the U.S. Patent and Trademark Office (USPTO), a trade secret is any information that:
Has economic value by not being known
Has value to those who can't legitimately obtain it
Is subject to consistent, reasonable efforts to maintain secrecy
This can include recipes, technical blueprints, financial information, business projections, and more. Often, trade secret cases involve the breach of a non-disclosure or non-compete agreement, theft, or malicious hacking to publicly disclose valuable information.
Who Can File A Trade Secret Claim in Austin?
Whoever owns a trade secret can file a lawsuit against an individual or entity who misappropriates their confidential information. To do this, the owner must ask the court to issue an injunction that prevents any further dissemination of their trade secret by the accused party. Before filing an injunction, the company who owns the trade secret may do an extensive internal investigation.
How Can A Trade Secret Claim Be Proven?
To prove a trade secret misappropriation, the owner must also prove that the person or entity who published the information obtained it through improper means. Improper means is defined as bribery, theft, espionage, or breach of duty.
For example, if an employee takes home copies of confidential information in violation of their employment contract, they could be held liable for misappropriation. In addition, if another individual obtains a trade secret from an unknown internal source, they can be held liable for misappropriation if they know that the information was acquired through improper means.
How Is Compensation For Trade Secret Litigation Determined in Austin?
In trade secret lawsuits, there are a number of damages that an individual or company may seek for the theft of their confidential information. In most cases, the owner can pursue the following:
Actual Damages: This is the amount of profit that would have been made by the owner if misappropriation didn't occur.
Unjust Enrichment: An owner can seek additional compensation if the party responsible for misappropriation used the trade secret to their advantage (i.e. faster product development time, profit from selling the trade secret, etc.).
Reasonable Royalty: In cases where it may be difficult to prove profit loss or unjust enrichment, an owner can demand reasonable royalty payments from the defendant for using their trade secret.
Exemplary Damages: These are punitive damages meant to punish the accused for willful and malicious misappropriation. In this case, an owner may pursue compensation for attorney's fees as well.
How Long Does An Austin Trade Secret Claim Typically Take To Resolve?
From the time of filing, most trade secret claims resolve in about 3 years. However, more complex cases can last upwards of four years or more depending on the circumstances. In many cases, the owner or the accused may call expert witnesses to determine if the trade secret in question qualifies for protection and whether or not it was misappropriated. For both the accused and the owner, this expert testimony is crucial to establishing a strong case.
Client Testimonials:
"Mr. Shaw and his associates did a fantastic job dealing with our case. His results were well over our expectations and we appreciate his outstanding professionalism." – D.D.
"Shaw Cowart LLP is a law firm of the highest integrity and practical resolution skill. Legal
matters may sometimes be uncomfortable but are a necessary part of present-day society. This is a firm that will serve your needs from start to signature." – E.S.
"Shaw Cowart LLP skill, knowledge, and professionalism are what has propelled them to be one of the top-rated law firms in the nation. What truly sets them apart from other firms, is they take the time to get to know their client and not just the case.
" – C.B.
Call our Austin Trade Secret Litigation Attorneys Today
Common legal actions taken when a company perceives a threat from a competitor hiring former employees include demands for injunctive relief or immediate orders that prevent or restrict a company from doing business. With claims like breach of fiduciary duty, unfair competition, and trade secret misappropriation leveled against a company, proper defense and aggressive counsel are critical.
With cases like these affecting not only the businesses involved but the individual workers as well, there is much at stake. Consult with the Austin trade secret litigation attorneys at Shaw Cowart LLP today to receive invaluable counsel for trade secret defense and move quickly toward resolution.
To get started on your case right now with no obligation whatsoever, simply complete our Free Confidential Consultation Form or give us a call at 512-499-8900. Let us start working on your Austin trade secret case immediately.