Defective Medical Products
Medical devices have changed our vision of longevity and aging. Some can literally keep you alive. Others restore and extend quality of life in ways we could only dream of just decades ago. As a result, the medical device industry is very profitable and very competitive.
Unfortunately, there is a dark side. Medical devices are often rushed to market before they are ready or fully tested. In some cases, those devices have devastating defects that can destroy lives and sometimes kill the patients who receive them.
The medical device attorneys at Shaw Cowart LLP are passionate about getting justice for people like you who have been harmed by defective medical products or lost loved ones to medical device injuries. We know the law and the science. We know what companies must do to ensure that they produce safe products that do not put consumers at risk, because we help them do it. So, when we see device makers and makers of other medical products putting profits before lives, we fight for justice to compensate the individuals and families who have been harmed.
Why You Should Talk to an Experienced Attorney
A medical device injury can change your life forever. Taking on the large companies that make and sell defective medical devices is not something you can do effectively on your own. They have endless resources and teams of attorneys on their side. You need experienced and passionate attorneys and a law firm with extensive resources on yours. Shaw Cowart LLP is that law firm.
If you have been harmed by a defective medical device, you deserve compensation for all of your damages. Shaw Cowart LLP is here to make sure that you get it.
Economic Damages
Economic damages are your financial losses. This includes financial harm you have already incurred as well as that harm you expect to incur in the future. Examples of financial harm include medical expenses, other types of care, lost income and lost earning capacity. Economic damages can also include expenses such as purchase and maintenance of a wheelchair van, vehicle modifications and training for disabled drivers, and home modifications to accommodate disability. Your economic damages will be unique to you. It is crucial that we demand enough in economic damages to pay for your needs for the rest of your life.
Obviously, accurately calculating your future economic damages is far more difficult than totaling up your existing economic damages. We use medical experts, economists, vocational experts and others to determine what your projected future economic damages are and to explain it all to a jury in a way that the jurors can understand.
Non-Economic Damages
Non-economic damages do not come at a specific financial cost. They are the personal costs that mean so much more to us than money. Your physical pain and suffering, the inability to participate in activities you once enjoyed, mental anguish, disfigurement, and diminished quality of life are all examples of non-economic damages. Money cannot make up for your economic damages, but making the medical device maker pay for these losses is an important step toward justice.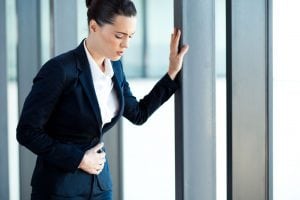 Punitive Damages
Punitive damages, also called exemplary damages, exist to punish the wrongdoer and deter others from behaving similarly. Punitive damages are not used to compensate or make you whole. In Texas, punitive damages are only available in cases of gross negligence. In most personal injury and product liability cases, punitive damages are rarely available because it is very difficult to establish gross negligence. We have to prove one of the following:
That someone in the defendant's position would have known that there was a high likelihood of causing very serious harm, or
That the defendant had actual knowledge of the risk and chose to move forward anyway, disregarding the rights, safety or welfare of those who could be harmed.
The standard of proof, in establishing gross negligence, is higher than the standard needed to win compensatory damages. Rather than simply "a preponderance of the evidence", we must produce "clear and convincing evidence". The makers of defective medical devices are often aware of the risks and fail to disclose them. In some very rare and egregious cases, we may be able to show that they knew and chose to go forward with marketing their products without proper warnings, we may be able to establish gross negligence.
We Know the Law
Our product liability lawyers have in-depth knowledge of the law, from both sides. Not only do we have extensive experience representing injury victims like you, we also represent defendants in products liability cases, and we help businesses do things right so that they are not subject to product liability lawsuits.
We have knowledge of the industry standards and regulations that medical device and product makers must adhere to for safety, so we recognize and understand the mistakes our opponents have made, putting consumers at risk. Just as we know how to shore up our defense clients' processes and businesses to prevent risk, we know where to attack and why when a medical product manufacturer has created and sold a defective device or product.
No Recovery, No Fee
You are already dealing with financial loss and an uncertain financial future. You cannot afford to shell out even more money to hire an attorney because of your injuries or the loss of your loved one. We do not ask you to. We will work aggressively and effectively for you on a no recovery, no fee basis.
We invest our money into your case. We have the resources that individuals, and many other law firms, do not have. Our resources allow us to hire investigators and experts and advance other expenses, such as filing fees. We do not ask you for money up-front. We only charge attorneys' fees if we win money for you. The fee is a percentage of your recovery, not an hourly fee.
Defective Medical Devices
If you have been harmed by a medical device or product, Shaw Cowart LLP is ready to fight for justice for you. Examples of defective medical device and defective medical product cases we handle include:
Wright hip replacements
Zimmer Durom Cup hip implant
Biomet hip implants
Smith & Nephew hip implants
Biomet shoulder replacement
Essure
Implanted defibrillators
Power morcellators
Breast implants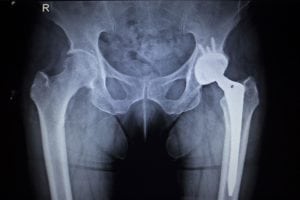 Harm Caused by Defective Medical Devices
The injuries caused by medical products and devices depend, in part, on the type of product and its use. Examples of the types of malfunctions and injuries that can be caused by defective medical products include:
Severe infections
Organ damage or loss
Damage to surrounding tissue or bone
Recurrence of the condition the device was supposed to correct
Allergic reaction
Inflammatory response
Heart attack
The need for multiple revision surgeries, which may or may not be successful
Device migration
Chronic, lifelong pain
Permanent disability
Significantly decrease quality of life
Medical device injuries can be fatal. Death can be a direct and immediate result of a device malfunction, such as an implanted defibrillator that fails to administer a life-saving shock. Complications, such as infection and sepsis, can become fatal even with treatment. When a medical product, such as talc, causes cancer, it can lead to a slow and very painful death. We can help you get justice.
Understanding Medical Device Approval – Why So Many are Defective
You might be shocked to learn that many medical devices do not have to go through the U.S. Food and Drug Administration (FDA) approval process. The standard approval process is a lengthy and expensive process that involves clinical trials. To make new devices available more quickly, the FDA has a fast-track process called the 510(k) clearance process. New medical devices that are cleared through the 510(k) process must be similar to an existing device. The existing device is referred to as a predicate device.
The new device not only skips the testing and approval process, it can be cleared based on the fact that it is "substantially equivalent" to an approved device that has been found to be defective, even if it is known to have the same design flaw.
In 2011, the Institute of Medicine (IOM) released a report that was highly critical of the 510(k) clearance process and recommended getting rid of it. After reviewing the 35-year-old process, the IOM found that, from 2005 through 2009 71% of Class 1 device recalls were of devices cleared through the 510(k) process. A Class 1 recall is the most serious type of recall issued when there is a risk of serious health consequences or death.
If you or someone you love has been harmed by a defective medical device or medical product, the experienced products liability attorneys of Shaw Cowart LLP can help. Please call us today at 512-499-8900 or contact us online to schedule your free no-obligation case evaluation and learn more about what we can do for you and your family.