Stryker has a history of manufacturing hip replacements that turn out to be faulty. Over the years, the FDA has issued mandatory recalls and Stryker has voluntarily recalled a number of their different types of hip replacements.
In 2012, Stryker recalled their Rejuvenate and ABG II modular neck stems. Now, they have recalled their LFIT V40 cobalt and chromium femoral head. If you have had a hip replacement in the past decade and have experienced complications, we recommend calling your doctor to see if you may have a recalled hip replacement part.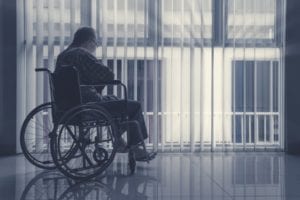 Our experienced defective medical device lawyers at Shaw Cowart LLP are currently taking Stryker hip replacement cases. Call us at 512-499-8900 for your consultation. We serve clients in Austin, TX and nationwide.
Is Your Stryker Hip Replacement Faulty?
Hip replacement surgery is already a complex surgery that can require extensive recovery time and rehabilitation. If your hip replacement parts fail, you may require a revision surgery and need to go through recovery and rehabilitation all over again.
Symptoms of a faulty hip replacement can include:
Pain and discomfort
Loss of mobility
Inflammation
Dislocation of the artificial hip socket
Joint instability
Periprosthetic fracture
Different leg lengths, which can deform the spine
Metal toxicity
Metal on metal artificial hips can start to corrode, and send flakes of metal into the body each time the hip joint moves. This can lead to pain, swelling, difficulty moving, and metal toxicity. If you have a metal allergy, it can also cause an allergic reaction.
In some cases, the Stryker LFIT V40 has problems where the femoral head connects to the femoral neck. This is known as a taper lock failure, and can lead to total hip implant failure. Extreme pain and difficulty walking are symptoms of total hip implant failure, and will require revision surgery.
If you have been fitted with a Stryker artificial hip, keep a close eye on your health and monitor your symptoms. If you start to notice any pain or unusual discomfort around your hip or leg movements, contact your doctor and Shaw Cowart LLC as soon as possible.
Compensation in a Stryker Hip Replacement Lawsuit
If you have suffered injury that can be traced back to a faulty Stryker hip implant, or if you need revision surgery due to hip implant failure, call Shaw Cowart LLC to see if you may have a case. Compensation in a Stryker hip implant lawsuit can include:
Medical bills
Cost of revision surgery
Rehabilitation costs
Prescription medications
Any external equipment needed, such as a wheelchair or walker
Pain and suffering
Hip replacement surgery can have a big impact on your quality of life, and needing a revision hip replacement surgery may cause even further problems. We are dedicated to helping you receive the compensation you deserve for all of your pain and suffering caused by careless medical equipment manufacturers.
Stryker is not the only medical manufacturing company that has had problems with hip implants. You should also contact us if you have had problems resulting from any of the following hip replacement types:
Zimmer Kinectiv M/L Taper
Zimmer Durom
Wright Conserve
DePuy ASR or Pinnacle
Biomet M2A or Magnum
Schedule Your Hip Replacement Lawsuit Consultation Today
If you have suffered from problems with your hip replacement, contact Shaw Cowart LLC today at 512-499-8900 to schedule your consultation. We serve clients in Austin, TX and nationwide.