Catastrophic Injury Lawyers Serving Austin, Texas
A catastrophic injury can change your life forever. In many instances, these injuries can lead to permanent disabilities that require ongoing medical treatments and lifelong care. When a catastrophic injury prevents you from returning to work for an extended period of time, it can create additional financial burdens on you and your family. It is important to have someone on your side to help you through this difficult time. This is where a dedicated catastrophic injury lawyer is needed.
At Shaw Cowart LLP, we've witnessed first-hand the devastation caused by catastrophic injuries. We understand the financial and emotional toll these injuries take on your family, and we're committed to helping you obtain the resources you need as you recover.
If your accident was caused by the negligent actions of another, you may be entitled to recover compensation in a personal injury lawsuit. Our attorneys have extensive experience handling complex catastrophic injury cases, and we understand the medical issues associated with these claims. We will fight aggressively to help you maximize the value of your compensation.
You can learn about your legal rights and options by speaking with our lawyers in person. Please call 512-499-8900 to schedule your complimentary consultation. We serve clients in the Austin, Texas area.
Who Can File A Catastrophic Injury Case?
Victims of serious physical injury caused by someone else's negligence can file a catastrophic injury case. If any of the following are relevant to your situation, you should contact us about a claim:
Expensive medical bills
Loss of income and wages from being unable to work
Future diminished earning capacity
Pain and suffering
Mental anguish
Specialized care and equipment necessary to live with the injury
You probably have a claim if someone else caused your injury. Our experienced attorneys will review the details to make that determination.
What Is The Statute Of Limitations On Catastrophic Injury Cases?
The statute of limitations sets a number of years in which a claim must be filed. It is not a long amount of time. Contact us in order to find out how exactly the statute applies to your case. Sometimes, the clock starts ticking on a case from the date of injury. In other scenarios, the deadline may begin from the date of discovery of an injury. It's always a good idea to contact a lawyer as soon as possible to increase your chances of recovering compensation.
How Is Compensation For A Catastrophic Injury Case Determined?
Compensation is determined based on the economic and non-economic damages in your case. The former may include:
Medical bills
Future healthcare costs
Rehabilitative therapy
Lost income
Diminished earning capacity
Equipment and medical device expenses
Non-economic damages can't be as easily attached to a dollar amount, but our attorneys know how to determine what you deserve for:
Pain and suffering
Emotional and mental anguish
Loss of enjoyment of life
Diminished quality of life
Trauma
All of these damages are considered when negotiating a settlement or pursuing a favorable verdict. Although it's impossible to give an exact prediction, our attorneys are very experienced with injury cases and have a good idea of what a case may be worth, even though compensation can never be guaranteed.

What is Considered a Catastrophic Injury Case?
Legally, catastrophic injuries require more compensation than many other forms of personal injury. This is because the threshold for higher damages is present. A catastrophic injury case may occur if you:
Have been permanently disabled from an accidental injury for which someone else is liable.
Require special accommodations or lifelong care for your injury.
Have completely lost your ability to earn an income in your profession.
Have been severely scarred or disfigured.
Catastrophic injury cases are differentiated from standard personal injury cases in that you have experienced more suffering and will be impacted by your injury for the rest of your life. Therefore, you are entitled to more compensation to account for lost wages, medical care, and other issues.
How Much is My Catastrophic Injury Case Worth?
Every catastrophic injury case is calculated individually. The "worth" of your case is determined by various economic and non-economic damages. For example, the wages you will lose due to your injury and also the amount of emotional suffering you have or will endure. 
Why Do I Need an Attorney for a Catastrophic Injury Case?
Personal injury cases may involve insurance settlements. The issue here is that insurance companies have interests that do not include the long-term needs of the defendant. It is not uncommon for an insurance company to offer a settlement that seems fair but isn't.  It is also not uncommon for companies to find loopholes that will allow them to negate the suggested claims.
You need an attorney to represent you in your catastrophic injury case because this is the way to ensure that you have someone fighting for your best interests and nothing else.
What Should I Expect from My Case Consultation with Shaw Cowart LLP?
Your consultation with a personal injury attorney is extremely important. The conversation that you have with your lawyer allows them to gain a thorough understanding of your accident, how it occurred, and the extent and nature of your injuries. Your attorney will also ask about the medical treatment you have received and will need in the future, based on your medical records.
You should bring all pertinent documentation to your consultation with your attorney, including police reports, medical records, and photos. This will help fill in any gaps and will provide your attorney with all of the relevant data that they will need to review to assess your case.
We expect that you will have questions about the legal process and how to move forward, or even if you should move forward with litigation. Your consultation will include space to get the answers you need.
How Long Does A Catastrophic Injury Case Take?
Injury cases can take several months, but more often a year or several years to resolve. That's because lawyers are working for the best possible outcome for their clients. We know it's important to our clients to resolve these cases as quickly as possible so you can move on with your life. We balance that against getting the results our clients need and deserve. You can rely on us to keep you informed of the progress of your case and of options to resolve it as they arise.
What Evidence Is Needed To Support A Catastrophic Injury Case?
Each case is unique, but ultimately useful items may include:
Medical records
Diagnoses
Prescriptions
Medical bills
Police reports
Witness testimony
Medical testimony
Accident reconstruction expert testimony
Emails
Texts
Letters
Settlement offers
Communication from the insurance company
We'll make sure you know what to hold onto and what we can help you access.
What Should I Bring To The Case Consultation?
Mostly bring your story. We want to hear from you and listen to your full account, including the many ways this injury has affected your personal life and your financial well-being. We are able to work tirelessly for our clients when we know all of the ways the injury has changed their life.
It's also a good idea to jot down and bring a list of any questions or concerns you have. The consultation is a great opportunity to address those issues so you can make a decision about what you want to do next.
You may want to bring recent medical bills, doctors' communications, police reports, or other information that you think may be useful to your claim and show the fault of the responsible party. Don't worry if you don't have these now. We will help you find what you need if those documents exist.
We Are Committed to Helping You Recover from Life-Altering Injuries
Our lawyers have recovered millions of dollars on behalf of clients who have suffered catastrophic, life-altering injuries. Some of the cases we handle involve: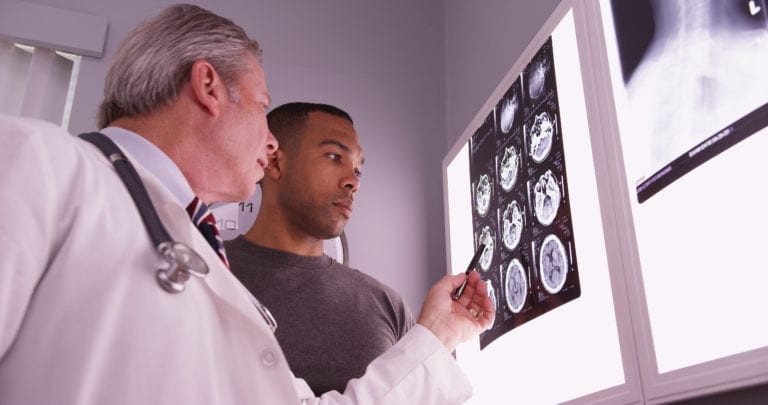 Spinal cord injury and nerve damage
Fractured vertebrae or herniated disks
Amputation
Major orthopedic injuries
Stroke or heart attack
Organ failure
Eye injury
Severe burns or facial scarring
We Ensure That Justice Is Served for our Clients
We meticulously document the future care needs, personal hardships, monetary losses and all the ways that a preventable injury has changed your life for the worse. By evaluating the total impact the injury has had on you and your family, we are able to more effectively maximize the value of your compensation. This is crucial to ensuring that you are able to secure the ongoing medical care and economic security required after a catastrophic injury.
We also help victims with brain injuries and permanent disabilities connect with the best doctors, surgeons and support organizations. Our goal is to help you receive the high-quality treatment necessary to recover while we focus our energy on securing the compensation you deserve.
Damages in a Catastrophic Injury Case
Depending on the unique circumstances associated with your injury, you may be entitled to recover compensation for:
Current and future medical expenses related to your injury
Ongoing rehabilitation and daily care
Lost wages
Diminished earning capacity
Diminished quality of life
Pain and suffering
Our lawyers know the tactics used by insurance companies to unfairly reduce your compensation. By carefully preparing your case and evaluating every aspect of your injury, we can help demonstrate the total extent of your damages.

Why Choose Shaw Cowart LLP
Shaw Cowart LLP has successfully represented catastrophic injury victims, holding major corporations and their insurers accountable for their negligent actions. Our attorneys have recovered compensation from: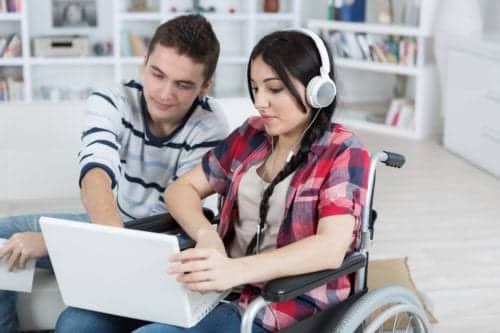 Our lawyers are litigation specialists, and we prepare every case as if it will go to trial. While we always strive to settle your case when appropriate, we won't hesitate to pursue your compensation in court if a settlement isn't in your best interests. This extensive preparation, combined with our decades of litigation experience, provide you with the edge you need at the negotiating table and in the courtroom.
Schedule a Catastrophic Injury Consultation
Please contact Shaw Cowart LLP using the form on this page or call 512-499-8900 today to schedule your complimentary consultation. We serve clients in the Austin, Texas area.