Catastrophic Injury Lawyers Serving Austin, Texas
A catastrophic injury can change your life forever. In many instances, these injuries can lead to permanent disabilities that require ongoing medical treatments and lifelong care. When a catastrophic injury prevents you from returning to work for an extended period of time, it can create additional financial burdens on you and your family. It is important to have someone on your side to help you through this difficult time. This is where a dedicated catastrophic injury lawyer is needed.
At Shaw Cowart LLP, we've witnessed first-hand the devastation caused by catastrophic injuries. We understand the financial and emotional toll these injuries take on your family, and we're committed to helping you obtain the resources you need as you recover.
If your accident was caused by the negligent actions of another, you may be entitled to recover compensation in a personal injury lawsuit. Our attorneys have extensive experience handling complex catastrophic injury cases, and we understand the medical issues associated with these claims. We will fight aggressively to help you maximize the value of your compensation.
You can learn about your legal rights and options by speaking with our lawyers in person. Please call 512-499-8900 to schedule your complimentary consultation. We serve clients in the Austin, Texas area.
What Scar Revision Treatments Does Dr. Miller Offer?
Dr. Miller will first determine what type of scar you have, the location, the maturity, and other factors before recommending a treatment. Most scars are revised with one of the following methods:
Steroid injection
Surgery
Laser therapy
Silicone scar gel or tape
There are other revision techniques that are less common, but a consultation with Dr. Miller is necessary to determine the best option for you.
How Effective Are Scar Revision Treatments?
When it comes to scar revision, individual results will vary. Scars, especially mature ones, can be difficult to fully remove. Oftentimes their appearance can be softened and made less obvious. It's also difficult to predict the results because each person's body scars differently and will therefore respond to revision techniques uniquely. Overall, most of our scar revision patients are satisfied with the ultimate results.
How Long Does A Scar Revision Treatment Take?
For steroid injections, you will usually receive a series of several injections spaced three to four weeks apart. For surgical treatment, the time required is the consultation plus the one to two hour procedure.
How Soon After The Scar Revision Treatment Will I See Results?
It depends on the method used. Steroid injections are performed over a course of months. You may begin to see good results within several months, and most people are happy with the final results that appear after about one year.
Surgical results have a similar timeline. Once the procedure is performed, you will need to wait a while for the redness and swelling to go away. You will notice an improvement after several weeks, and again after several months, with final results generally taking shape a year after surgery.
Overall, it can take some time for the results to finalize. It's important to be patient and remind yourself of how you'll feel once the scar is less noticeable.
Is Scar Revision Painful?
Most people tolerate scar revision quite well. If you are receiving steroid injections, you may feel a slight pinch as the needle is inserted, but the pain lasts only a moment and goes away quickly. Most people do not have lingering discomfort after the steroid injections. As the months go by, you may notice a reduction in the itching caused by the scar, which is usually a welcome change for people who have been dealing with uncomfortable scars.
If surgery is performed to revise your scar, the area will be numbed and you won't feel any of the procedure. Afterward, you may experience mild pain and discomfort over the next few days. Most patients are able to relieve the discomfort with acetaminophen. Every person has a different pain threshold and experience of surgical recovery, but rest assured that we will make sure you know what to expect and what your options are if you experience postoperative pain.
We Are Committed to Helping You Recover from Life-Altering Injuries
Our lawyers have recovered millions of dollars on behalf of clients who have suffered catastrophic, life-altering injuries. Some of the cases we handle involve: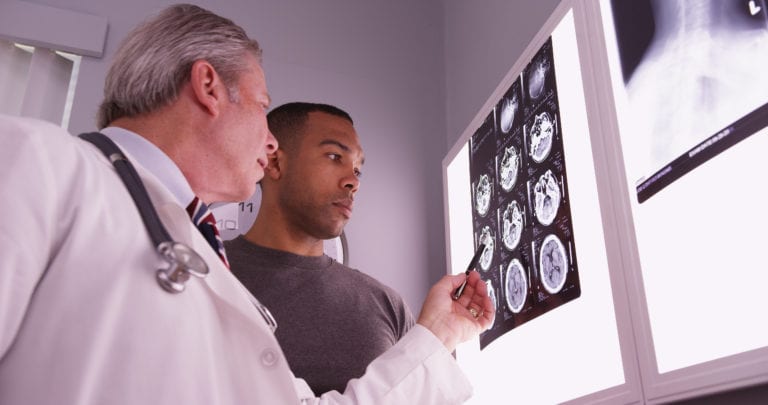 Spinal cord injury and nerve damage
Fractured vertebrae or herniated disks
Amputation
Major orthopedic injuries
Stroke or heart attack
Organ failure
Eye injury
Severe burns or facial scarring
We Ensure That Justice Is Served for our Clients
We meticulously document the future care needs, personal hardships, monetary losses and all the ways that a preventable injury has changed your life for the worse. By evaluating the total impact the injury has had on you and your family, we are able to more effectively maximize the value of your compensation. This is crucial to ensuring that you are able to secure the ongoing medical care and economic security required after a catastrophic injury.
We also help victims with brain injuries and permanent disabilities connect with the best doctors, surgeons and support organizations. Our goal is to help you receive the high-quality treatment necessary to recover while we focus our energy on securing the compensation you deserve.
Damages in a Catastrophic Injury Case
Depending on the unique circumstances associated with your injury, you may be entitled to recover compensation for:
Current and future medical expenses related to your injury
Ongoing rehabilitation and daily care
Lost wages
Diminished earning capacity
Diminished quality of life
Pain and suffering
Our lawyers know the tactics used by insurance companies to unfairly reduce your compensation. By carefully preparing your case and evaluating every aspect of your injury, we can help demonstrate the total extent of your damages.

Why Choose Shaw Cowart LLP
Shaw Cowart LLP has successfully represented catastrophic injury victims, holding major corporations and their insurers accountable for their negligent actions. Our attorneys have recovered compensation from: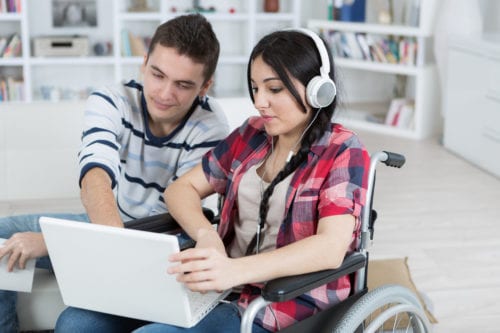 Our lawyers are litigation specialists, and we prepare every case as if it will go to trial. While we always strive to settle your case when appropriate, we won't hesitate to pursue your compensation in court if a settlement isn't in your best interests. This extensive preparation, combined with our decades of litigation experience, provide you with the edge you need at the negotiating table and in the courtroom.
Contact our Austin Catastrophic Injury Lawyers