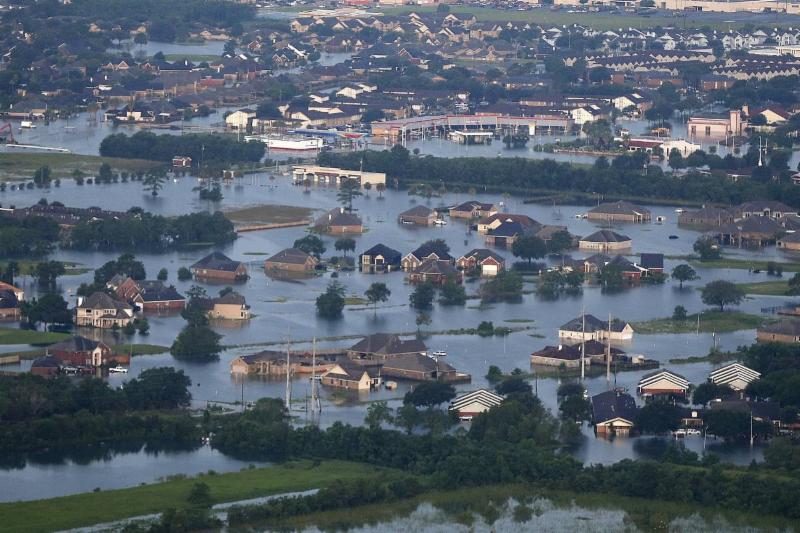 Hurricane Harvey hit Texas hard—especially in Houston, Beaumont, and Hardin, Jefferson, Orange, Chambers, and Harris counties—and caused upwards of $180 billion in damage.
If your business has been forced to shut down partially or entirely because of Hurricane Harvey or other natural disaster, business interruption insurance (also called "BI insurance") may be able to get you moving again. You should act quickly, though, because the sooner you understand exactly what coverage you have and how much you are entitled to recover, the sooner your business may be back up and running.
What is Business Interruption Insurance?
Business interruption insurance exists for when an enterprise must cease or slow operations for reasons specified in a policy. These reasons generally include natural disasters such as hurricanes. Because coverage varies widely, you should understand the wording of your specific policy before making a claim with your insurer.
Generally, business interruption insurance is meant to return a business to the same financial position it would have been in had the disaster not occurred. Accordingly, it cover costs involved with making physical repairs to get a business back in working order and also compensates for income lost during that period.
Business interruption insurance differs from basic property insurance, which covers solely the physical damage suffered by the business.
What Is Covered Under Business Interruption Insurance?
Your policy language will dictate exactly what is covered in your situation, but common items covered in a business interruption insurance policy include the following:
Regarding economic losses, policies usually include specific formulas that insurers follow in their determinations. This can be a complicated procedure, and each insurer has its own way of figuring out the amount of the insured's covered loss.
Regardless of the specific formula used, you will be asked to produce records detailing your expenses and income before the loss, often over the previous year or two. From there, the insurer will calculate your loss based on lost profits or lost revenues, depending on their formulas.
Even with your business at a standstill, you still have general overhead expenses such as rent, utilities, payroll, insurance premiums, taxes, advertising, etc. Business interruption insurance is intended to cover these expenses.
If your business operated at a loss before Hurricane Harvey, your policy will probably only cover these kind of fixed expenses, though your policy language may differ.
Because of the hurricane, you may be experiencing costs you wouldn't normally face—movers, employee overtime to get things back on track more quickly, storage fees. All of these are likely covered under business interruption insurance.
Temporary relocation costs
If your business has had to relocate temporarily, you are probably facing additional renting costs as well, and these are generally covered by business interruption insurance.
What Is "Extended Business Interruption Insurance?"
In addition to basic business interruption insurance as described above, your policy may have a separate provision that allows for the compensation of income lost even after repairs have been made. This would be through "extended business interruption insurance."
This type of insurance provides coverage for a specified period after repairs have been made and helps you recoup losses sustained even beyond when your business is back up and running.
For example, if you must devote hours to making up for lost customers once you're open full time again, extended business interruption insurance may cover further income losses incurred during that period as well.
What Is "Contingent Business Interruption Coverage?"
Sometimes hurricanes and other natural disasters cause damage to your business's suppliers or distribution chains—their own buildings may have been damaged or perhaps roads were blocked and your suppliers couldn't deliver goods or their employees couldn't get to work, slowing or halting their operations.
Even if your business didn't sustain any physical damage, these types of problems with suppliers or distribution chains may also affect your business's income. If you have "contingent business interruption insurance," you may be protected from those losses.
How to Make a Business Interruption Insurance Claim
In order to make a business interruption insurance claim, first check out the policy language to understand exactly what is covered. As with any type of insurance situation, you should contact your insurer as soon as possible after a disaster. You may want to make immediate repairs to machinery and such if necessary and hold on to any damaged parts for the claims adjuster. Also, consider taking steps to protect your property from further damage as best you can.
Your ultimate business interruption insurance recovery will depend on various factors, including the type of industry you're in, but in general, your claim should be as specific as possible. You should gather your pre-disaster business records and make sure they are all in order as well as keep meticulous records regarding your business post-disaster, especially regarding the extra expenses you are shouldering to keep your business moving. If you've had to shut down your business entirely, keep track of the overhead expenses that you're still incurring.
How Legal Advice Can Help
As you can see from the information above, business interruption insurance can be an extremely effective way to recoup losses sustained when you are unable to continue normal business operations because of a natural disaster such as Hurricane Harvey. Understanding your policy and presenting your claim in the best way possible should help maximize your recovery.
If your business has had to close down partially or completely because of Hurricane Harvey and you haven't yet filed a claim, please get in touch with Shaw Cowart; and we may be able to help walk you through the process.
Moreover, if you have filed a claim and it has been denied or it isn't being paid in a timely manner, Shaw Cowart could guide your next steps to your goal of getting back in business.