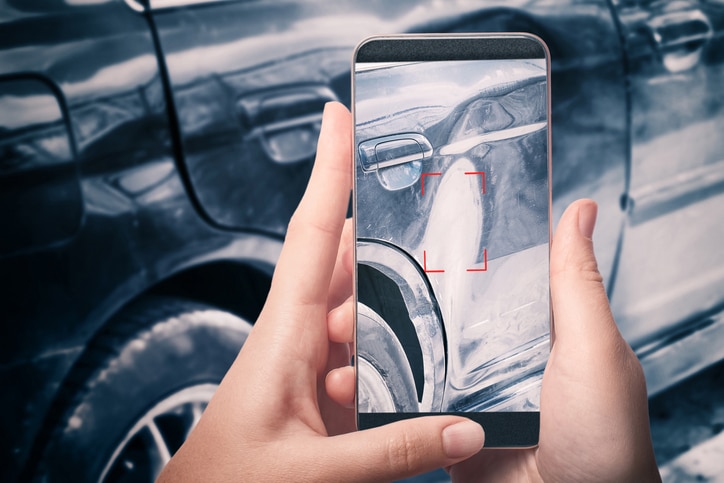 When you get involved in a car accident, the experience can be stressful and disorienting, especially if there are injuries involved. Before you gather evidence, always make sure to check yourself, your passengers, and other drivers involved for injuries. To ensure you have the information you need for your claim, you should call 911 to report the accident. The responding officer will file an accident report, which will detail the scene of the crash and serve as an important piece of evidence in your claim.
While the accident report is an important part of your claim, there are other pieces of evidence that can help strengthen it. If possible, try to gather the following information after an accident:
Contact/Insurance Info for Other Drivers Involved. To make your claim and obtain a copy of your accident report, you will need identifying information from all of the drivers involved in the accident. This includes their name, address, insurance company, policy number, driver's license number, and license plate number.
Contact Info for Witnesses. If there are any witnesses to your accident who are willing to give a statement about the cause, ask for their name and phone number so you can follow up with them.
Photographic or Video Evidence of Damages. Take pictures or video of any damage to your vehicle as well as any injuries you sustain in the accident. If you have any repairs done to your vehicle to fix the damage, keep track of the receipts for those services. You should also take photos of the road conditions at the time of the accident. Skid marks and debris can make it easier to determine the events leading up to and during the crash.
Finally, after your accident, you should seek out an experienced personal injury attorney to fight on your behalf. At Shaw Cowart LLP, our car accident lawyers can help you gather the evidence you need to take on the insurance company. To schedule a consultation, call us today at 512-499-8900. We are proud to serve clients from our practice in Austin, TX.