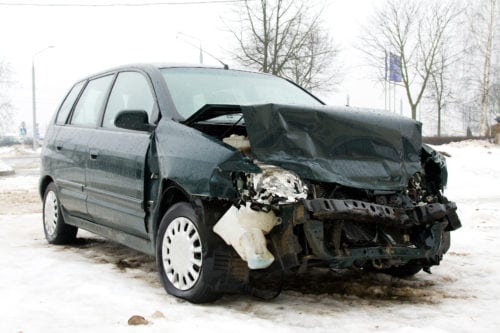 Earlier this month, the National Highway Traffic Safety Administration (NHTSA) released data regarding highway fatalities, and the report showed some promising trends. Most importantly, the NHTSA announced that highway fatalities decreased 1.8% in 2017. This is a significant reverse of recent trends. Highway fatalities had increased 8.4% in 2015 and 6.5% in 2016.
While this is good news, there were still 37,133 individuals who lost their lives in car accidents last year. Clearly, we still have a long way to go to improve highway safety.
Other notable trends in the NHTSA report included:
2% decrease in pedestrian fatalities in 2017 (first time this figure declined since 2013)
More fatal accidents occurred in urban areas than rural areas
8% increase in fatal truck accidents involving combination semi-trucks
2% increase in vehicle miles traveled during 2017
5% decrease in the fatality rate per 100 million vehicle miles traveled during 2017
Common Reasons for Fatal Car Accidents
Some of the most common causes of car accidents, including fatal crashes, are:
Speeding
Distracted driving
Driving under the influence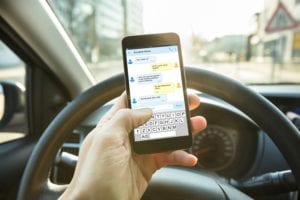 Distracted driving has become a particularly serious issue in recent years due to the increased usage of handheld devices such as cell phones. Despite bans on texting while driving throughout the country, many people continue to engage in this dangerous behavior. Texting while driving causes you to take your eyes off the road for long enough to travel the length of a football field when driving at highway speeds. This inattention to the road significantly increases the risk of a fatal crash.
Texas requires drivers to use a hands-free device when talking on cell phones. While this significantly reduces the risk of a serious car accident, there are still too many drivers ignoring this law. In addition, the use of music apps and GPS systems on cell phones creates additional distractions that can result in a collision.
Similarly, drunk driving is still a persistent problem in spite of the strict DUI laws enacted in most states, including Texas. Simply put, this behavior is unacceptable. It places others sharing the road with drunk drivers at unnecessary risk, and the injuries caused by drunk driving accidents are often catastrophic in nature.
Shaw Cowart Can Help
If you've been injured or lost a loved one in a car accident caused by the negligence of another driver, you have rights. You may be entitled to recover compensation for your damages in an auto accident lawsuit. In the event of a fatal crash, the loved ones of the deceased may be able to recover compensation in a wrongful death lawsuit.
The attorneys at Shaw Cowart have extensive experience handling car accident cases. Our lawyers are seasoned litigators and prepare every case as if it will go to trial. While we always strive to settle your case whenever possible, we're not afraid to go to court if a settlement isn't in your best interests.
When you work with Shaw Cowart, you'll receive big firm results with small firm care. Just as with big law firms, we have the experience and resources to handle the most complex cases. However, your attorney will personally handle every aspect of your case, and we will never pass you off to a paralegal. This level of personalized attention is one of the reasons we've developed a strong track record of success.
You can learn about your legal rights and options during a complimentary case evaluation.
Contact our Austin Car Accident Lawyers
Please contact Shaw Cowart LLP using the form on this page or call 512-499-8900 today to schedule your complimentary consultation. We serve clients in Austin, Texas.