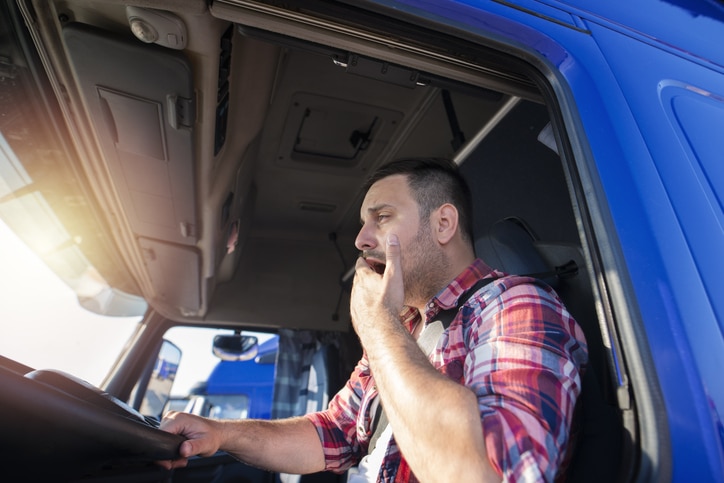 In the United States, the Federal Motor Carrier Safety Administration (FMCSA) has established regulations which restrict the number of hours a truck driver can work. Despite these rules, truck driver fatigue continues to be one of the most common causes of semi-truck accidents. This is because trucking companies often put profit before the regulatory standards, pushing the boundaries of working hours to meet unreasonable deadlines.
Hours of Service Rules
According to the FMCSA, truck drivers are not allowed to drive for more than 11 hours on any given day. In addition, their shift cannot exceed 14 hours total. This means that on every workday, truck drivers must have at least 10 hours off between shifts.
The total number of hours that a truck driver may work in a week depends on the number of days that their employer operates the vehicle fleet. For example, if the trucking company's fleet is active 7 days per week, their truck drivers cannot work more than 70 hours in an 8-day period. In contrast, if the fleet is active for less than 7 days per week, the drivers cannot exceed 60 hours on duty in a 7-day period.
Truck Driver Fatigue and How to Prove Hours of Service Violations
When a truck driver works for more hours than allowed by the FMCSA, it can cause them to experience drowsiness near the end of a shift, putting everyone on the road at risk. In some cases, trucking companies won't tell their drivers about these regulations, implying that they need to work overtime to meet unrealistic deadlines. However, our experienced personal injury attorneys can help uncover hours of service violations by examining the trucker's fuel receipts, toll payments, and mileage.
Injured in an Accident Involving a Semi-Truck?
If you or a loved one has been injured in a semi-truck accident, call Shaw Cowart, LLP today at 512-499-8900 to schedule a consultation with one of our attorneys. We will help fight for compensation on your behalf against the trucking company or driver responsible. We are happy to serve clients from our practice in Austin, Texas.