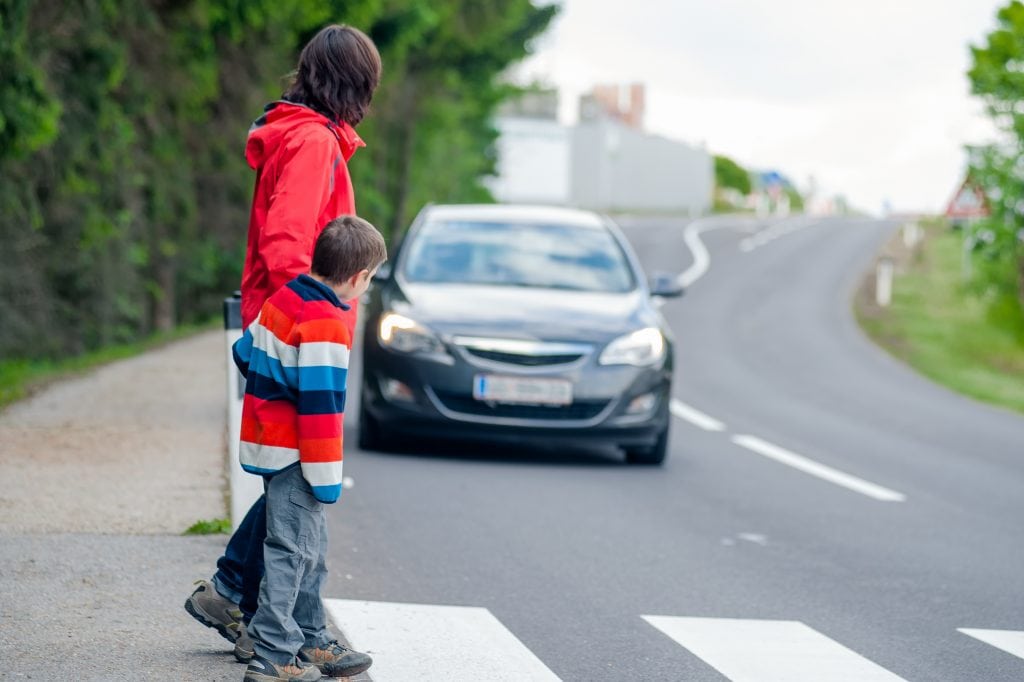 You can be injured, as a pedestrian, any time you are on foot, even in area where you do not expect motor vehicles to be present. Pedestrian injuries tend to be very serious, even in low speed collisions. And, sadly, hit and run is not uncommon. If you or someone you love has been injured in a pedestrian accident in Austin or anywhere in Texas you need the help of accident attorneys who are dedicated to fighting for justice for you. Shaw Cowart, LLP, is here to help.
Driver Negligence in Pedestrian Accidents
Driver negligence is involved in a large portion of pedestrian accidents. Examples of the types of driver negligence that can lead to pedestrian accidents include:
Failure to observe crosswalks
Failure to check blind spots before backing up
Running a red light or stop sign
Distracted driving
Failure to use turn signals
Intoxication
Fatigue
Speeding, or driving too fast for the weather or traffic conditions
Improper passing of school buses
Failure to use caution in school zones and other areas where children are known to be present
Failure to use caution in construction zones
Failure to use caution when passing vehicles stopped on the side of the road
Failure to use appropriate caution in hazardous weather conditions
Other Causes of Pedestrian Accidents
Although driver negligence is often involved, there can be other causes and contributing factors. Any of the following can cause or contribute to a pedestrian accident:
Poorly designed or improperly marked crosswalk
Dangerous intersection design
Dangerous bus stop design
Malfunctioning traffic signal
Lack of streetlights or faulty streetlights in areas where pedestrians are likely to be present
Poor or faulty lighting in parking lots and parking garages
Poorly designed parking lot or parking garage
Improperly marked construction zones
Lack of safe and properly marked pedestrian detour in construction zones
Lack of school crossing guard
Inadequate barricades
Defective vehicle
Pedestrian Accident Locations
Pedestrian accidents can happen anywhere that pedestrians and motor vehicles are both present, even in places where vehicles are not supposed to be. Examples include:
Crosswalks
Intersections
Bus stops
Parking lots and parking structures
Freeway on-ramps and exit ramps
Overpasses and bridges
Alleys
Railroad crossings
Shoulder of the road
Bike paths
Sidewalks
School zones
Playgrounds
Loading and unloading zones
Warehouses
Driveways
Yards
Common Pedestrian Injuries
Unfortunately, injuries to pedestrians in traffic accidents can cause catastrophic injuries such as brain injury, spinal cord injury, broken bones, amputation and even death. Not only do these types of injuries result in extreme pain, they also may require expensive medical treatments and long-term rehabilitation. A personal injury lawsuit may be the only way to ensure you have the financial resources to cover these costs.
If you or someone you love has been injured in a pedestrian accident, we can help. Please call Shaw Cowart, LLP, at 512-499-8900 or contact us online today. We represent pedestrian accident victims in Austin and throughout Texas. Your initial consultation is free of charge and you are under no obligation to move forward with us. If we represent you, we will do so on a contingent fee basis. We do not ask for money up-front. We only get paid if you get paid.