Seatbelts are one of the most important safety features included on cars. There are numerous studies which have documented the extent to which wearing your seatbelt will reduce your risk of serious injury during a car accident. We've created the following infographic to highlight some of this data.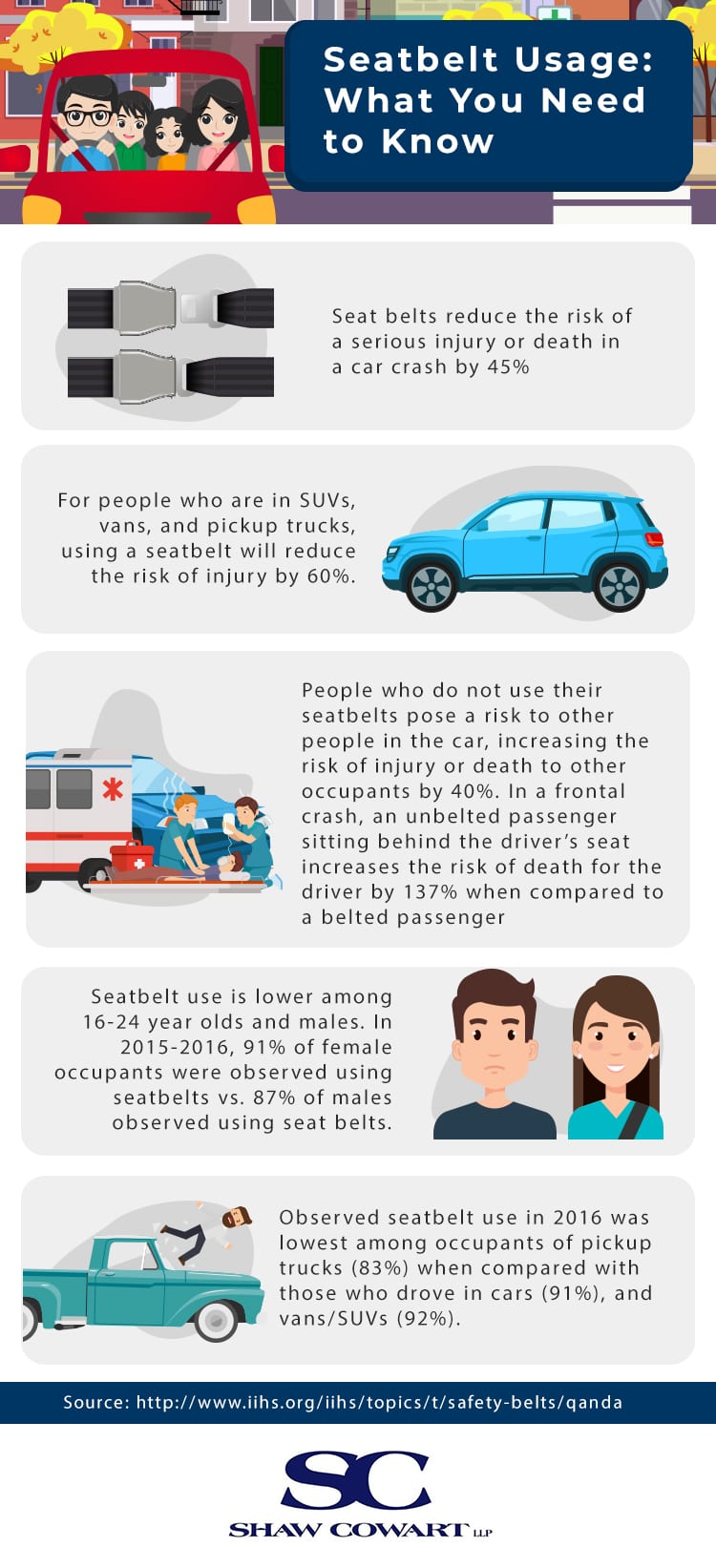 If you've been injured in a car accident caused by the negligence of another driver, you may be entitled to recover compensation for your damages. The attorneys at Shaw Cowart LLP have extensive experience handling car accident claims in the Austin, Texas area, and we'll fight aggressively to help you maximize the value of your compensation.
Please contact Shaw Cowart LLP using the form on this page or call 512-499-8900 today to schedule a complimentary car accident consultation. We serve clients in the Austin, Texas area.