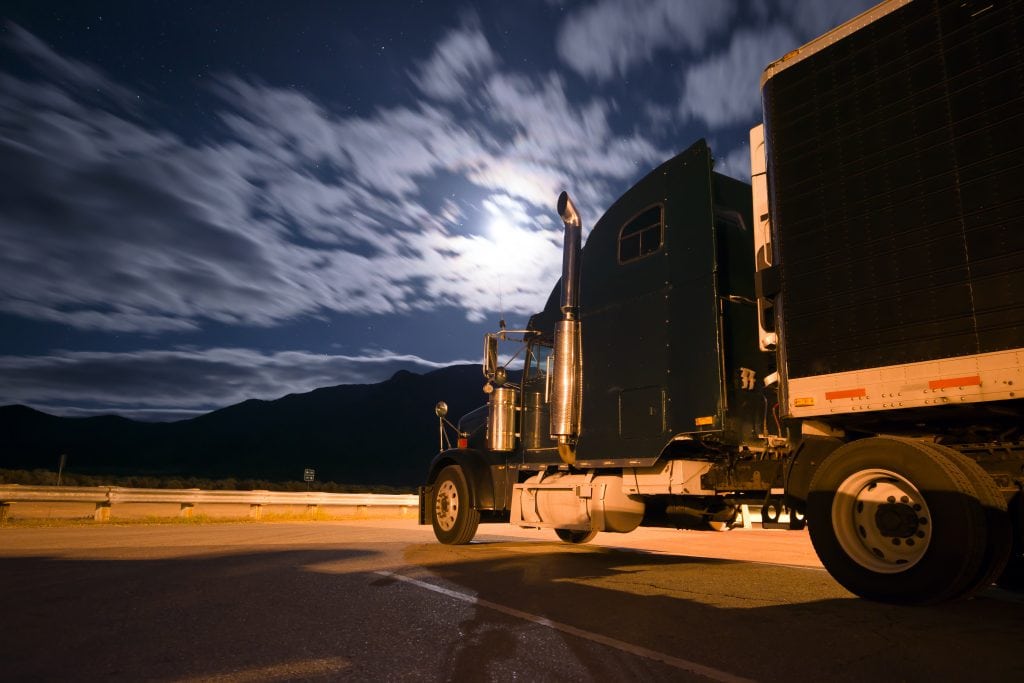 Fatigue is a common problem for truck drivers, and a major contributor to crashes. Hours of Service (HOS) laws were created to reduce driver fatigue, but have not been effective for many reasons. Truck drivers often spend more time on the road than allowed in order to keep their jobs. Those who do not violate HOS can still be impaired by fatigue. When fatigue is a contributing factor in truck accidents, it is often in combination with other factors such as excessive speed or intoxication.
The truck accident lawyers in Austin at Shaw Cowart, LLP, have extensive experience representing people injured in collisions with 18-wheelers. We have successfully represented clients in Austin and throughout Texas and we stand ready to help you get the compensation you need and deserve. Please call us today.
Causes of Truck Driver Fatigue
The underlying causes of truck driver fatigue are complex, and it is a problem that will not be solved in the near future.
Truck drivers are under pressure from the companies that pay them to deliver loads, and are sometimes encouraged to falsify their logs so they can drive longer than they are legally allowed. Trucking companies set unrealistic delivery schedules and expect their drivers to meet them, even if they have to break the law. As truckers are forced to switch to electronic logging devices (ELDs) which send the information directly to the Department of Transportation (DOT), it will become more difficult to falsify logs. Unfortunately, HOS violations are not the only cause of truck driver fatigue.
Factors which contribute to truck driver fatigue include:
Unrealistic schedules imposed on truck drivers
Irregular schedules
Night driving
Lack of rest stops
Noisy or dangerous parking areas where drivers cannot truly rest
Trying to sleep during the day
Sleep disorders such as sleep apnea
Hazardous weather conditions
Weather conditions which cause poor visibility
Hot weather
Hazardous traffic conditions
Monotonous driving
Physical labor performed when not driving
Stress
Depression
Problems at home
Poor eating habits
Health problems
Fatigue and Accidents
Fatigue is a major contributor to motor vehicle accidents, for all type of drivers. Professional truck drivers are not immune to the effects of fatigue, even with all of their skill and experience. Fatigue is an impairment and there is no way to test for it as we do with alcohol impairment. It causes slowed reaction times and poor judgment. And, of course, drivers can actually fall asleep at the wheel.
Large commercial trucks do not respond like passenger vehicles. It takes longer to stop and evasive maneuvers are much riskier. That means that truck drivers must be fully alert at all times so that they can respond quickly and appropriately to situations that can cause accidents.
Fatigue and excessive speed are a common combination for truck drivers who face unrealistic schedules. Both fatigue and being rushed can lead to dangerous shortcuts such as skipping a pre-trip inspection or failing to properly secure the load.
To learn more about your legal rights and how we can help you recover the compensation you need and deserve, please call Shaw Cowart, LLP, at 512-499-8900 or email us today. Your initial consultation is free of charge and you are under no obligation to move forward with us. If we represent you, we will do so on a contingent fee basis. We do not ask for money upfront. We only get paid if you get paid.