If you've been injured due to the negligent actions of another, you may be entitled to recover compensation through a personal injury lawsuit. The types of damages you can recover vary based on the specifics of your case. During your complimentary consultation with our attorneys, we will discuss the different damages that you may be entitled to receive.
The following infographic provides an overview of the different types of potential damages available during a personal injury case. Our lawyers will always investigate every aspect of your injury in order to demonstrate the total extent of the damages you've suffered. This is the best way to ensure you maximize the value of your compensation.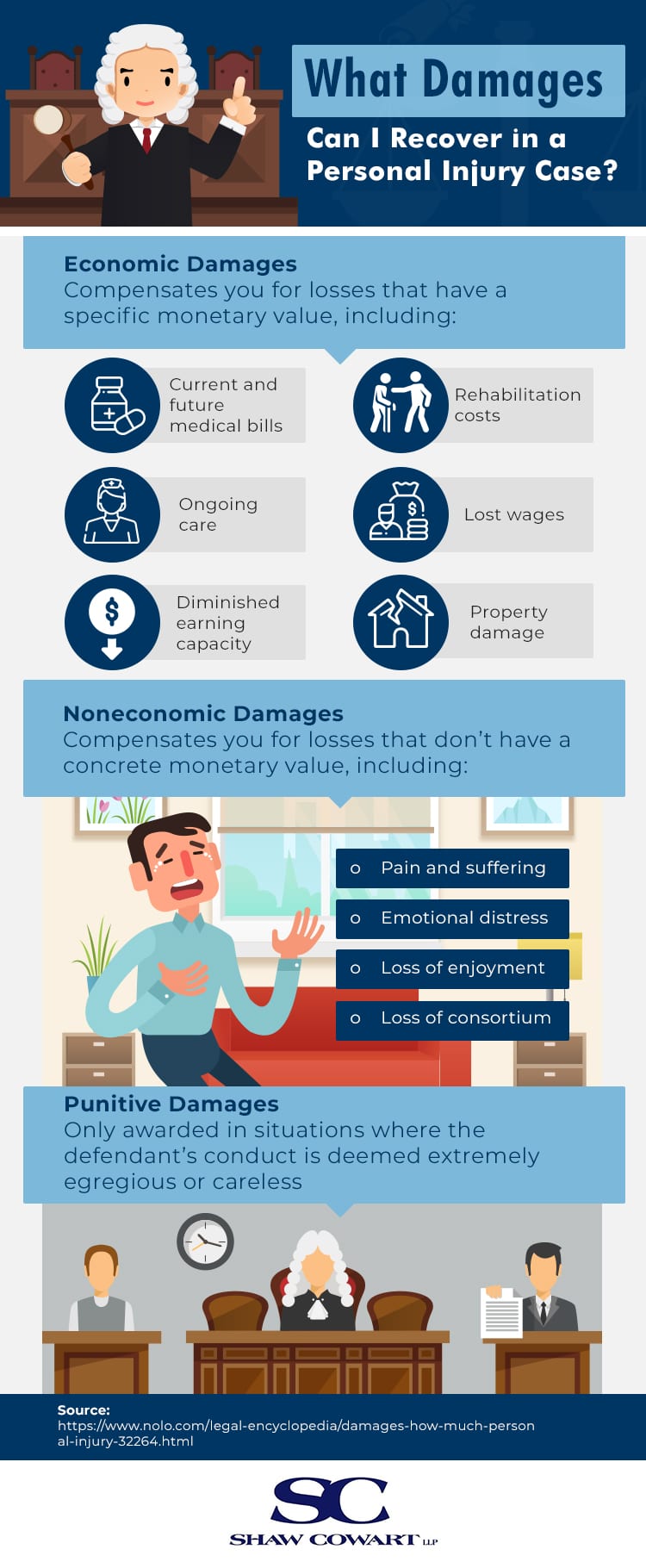 Please contact Shaw Cowart LLP using the form on this page or call 512-499-8900 today to schedule a complimentary personal injury consultation. We serve clients in the Austin, Texas area.