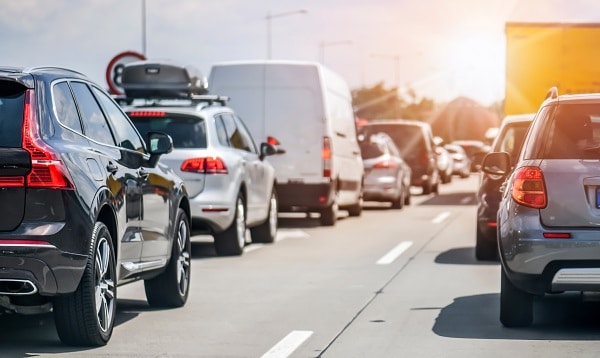 AAA predicts nearly 48 million people will travel at least 50 miles from home to celebrate with friends and family this Fourth of July holiday period (July 1st – 5th). According to the auto club, close to six million people will travel by bus, train, or air, with the remaining traveling primarily by car. If you will be among them, your actions will play a direct role in your safety.
There is an increase in drunk driving accidents during the summer months. This peaks with fatal accidents on July Fourth, one of the deadliest days of the year for drivers. If you plan on drinking alcohol, don't drive. If you plan on driving, don't drink alcohol. This simple step can help you keep the edge necessary to respond appropriately to the driving behaviors of your fellow motorists while preventing you from becoming a threat yourself.
With increased traffic on the roads, it will be important to practice patience and to drive courteously. Give the vehicle in front of you the space of about two car lengths to give yourself time to respond to sudden stops; use turn signals and avoid erratic or unexpected maneuvering; follow the flow of traffic and obey signs and signals; remember that all anyone is trying to do is get to their destination.
Staying sober and remaining calm can help prevent you from causing an accident and allow you to respond in time to avoid an accident being caused by someone else, but only if you're paying attention. Distraction is a leading cause of accidents, resulting in thousands of deaths and countless injuries every year. There is no such thing as a "safe" distracted driver. If you are not paying attention to the road, you are placing everyone at risk for serious or fatal injury.
And remember, being a safe, attentive, and thoughtful driver can help you avoid being involved in a motor vehicle accident, but it cannot guarantee your safety. If you are injured by someone else, we are here to listen to your case free of charge to help you determine the best way to pursue compensation.
Please call 512-499-8900 to schedule your complimentary case review today. Shaw Cowart maintains offices in San Antonio and Austin. We serve victims of serious injury living throughout Texas.