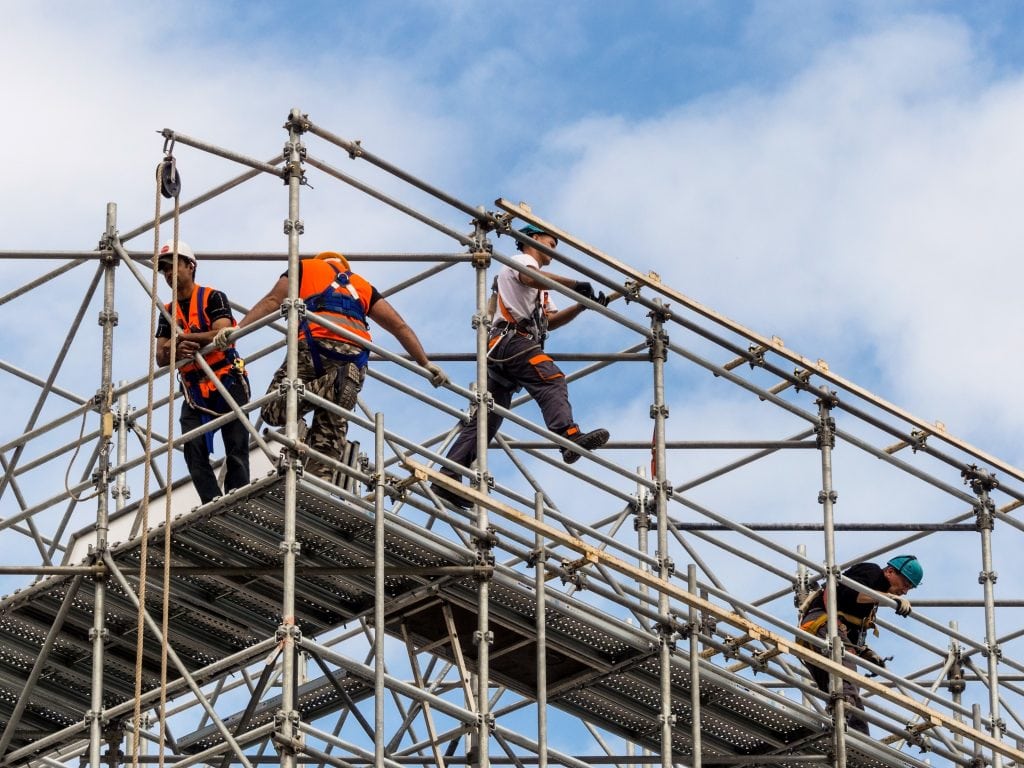 Scaffolding and ladder accidents can be deadly, and those who survive can be permanently injured. People who are on the ladder or scaffolding and people nearby can be hurt. These accidents can be the result of safety violations on the jobsite as well as defective products. If you or someone you love has been injured in a ladder or scaffolding accident, you may be able to recover compensation for your medical expenses, lost income and more. The experienced Austin construction accident attorneys of Shaw Cowart, LLP, will thoroughly investigate your accident to determine all avenues of compensation.
Common Causes of Ladder and Scaffolding Accidents
Shortcuts on safety, as well as defective ladders and scaffolding, are typically behind ladder and scaffolding accidents. Common causes of ladder and scaffolding accidents on the job include:
Ladder or scaffold placed too close to electric lines
Ladder or scaffold placed on uneven, unstable, or slippery surfaces
Improperly assembled scaffold
Ladder which is not properly secured
The wrong type, size, or strength ladder or scaffolding for the job
Improper use or poor practices while using ladder or scaffolding
Dangerous behavior such as jumping on scaffold
Overextended ladder
Unsafe practices by others around ladder or scaffolding
Inexperienced or undertrained workers using ladder or scaffolding unsupervised
Failure to inspect ladder or scaffolding before use
Old, worn-out, damaged, or poorly maintained scaffolding
Messy or slippery scaffold or ladder surfaces
Defective ladder, scaffold or parts
Types of Ladder and Scaffolding Accidents
Although falling from a height is the biggest worry when considering ladder and scaffolding safety, there are other ways in which very serious injuries can occur. People under ladders and scaffolding can be injured by falling tools and materials. Scaffolds can collapse on workers below and other passersby. Electric shock and electrocution are not uncommon. Types of ladder and scaffolding accidents include:
Slip and fall or trip and fall from ladder or scaffolding
Total or partial collapse of scaffolding
Ladder collapse
Broken ladder rung
Scaffolding or ladder tipping over
Scaffolding or ladder sinking
Falls when trying to enter ladder or scaffolding from a building or equipment
Tools, materials, or debris falling from ladder or scaffolding and hitting people below
Electrocution or electric shock
Vehicle or heavy equipment or vehicle colliding with ladder or scaffolding
Falls into toxic substances or filthy areas resulting in chemical burns or severe infection
If you or someone you love has been seriously injured in a ladder or scaffolding accident in Austin or anywhere in Texas, you may be able to recover substantial compensation. To learn more about your legal rights and how we can help you recover the compensation you need and deserve, please call Shaw Cowart, LLP, at 512-499-8900 or email us today.