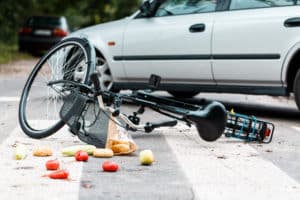 Austin is a bicycle-friendly city. From creating dedicated bike lanes to car-free pedestrian paths, the city has made great strides to accommodate the needs of cyclists – and it's paid off. According to the Austin American Statesman, bicycle-involved accidents have steadily decreased since 2014, dropping from 260 that year to 180 in 2021. But, sadly, a smaller number of accidents doesn't mean the injuries in those that occur are less severe.
New research from the IIHS suggests that larger vehicles, such as pickup trucks, SUVs, and vans, are more likely to strike and injure pedestrians. Due to the size and weight of these vehicles, accidents involving pedestrians are often fatal. Risks increase at intersections, when vehicles turn left, and in lower light conditions.
Cyclists are slightly more visible than pedestrians. However, they are still vulnerable to surrounding vehicles. Bicycle accidents involving larger vehicles often result in serious, potentially fatal injury. If you have been injured or a loved one has been killed, our Austin bicycle accident attorneys are here to listen to your story and help you determine the best course forward.
Protect Yourself
You can help protect yourself while riding by:
Wearing a helmet
Using reflective tape or clothing
Having lights on your bicycle
Riding with traffic
Using designated bicycle lanes
Whenever possible, ride on a path where motor vehicle traffic is not allowed. This eliminates the risk of getting hit by a car entirely.
Bicycle helmets have been shown to reduce head and brain injuries by 63 to 88 percent in all age groups. Every year, around 230,000 people are hospitalized with traumatic brain injury. Of these, approximately 50,000 die from complications. Wearing a helmet significantly reduces your risk for this severe injury.
Children under the age of 17 are required by law to wear a helmet while riding a bicycle. Everyone else, regardless of age, should do so as well.
What to do When You're Injured
You may be entitled to compensation for your injuries if you are injured while riding your bicycle. Call Shaw Cowart, LLP at 512-499-8900 to schedule a complimentary case review today. We maintain offices in Austin and San Antonio. We serve victims of serious injury living throughout Texas.