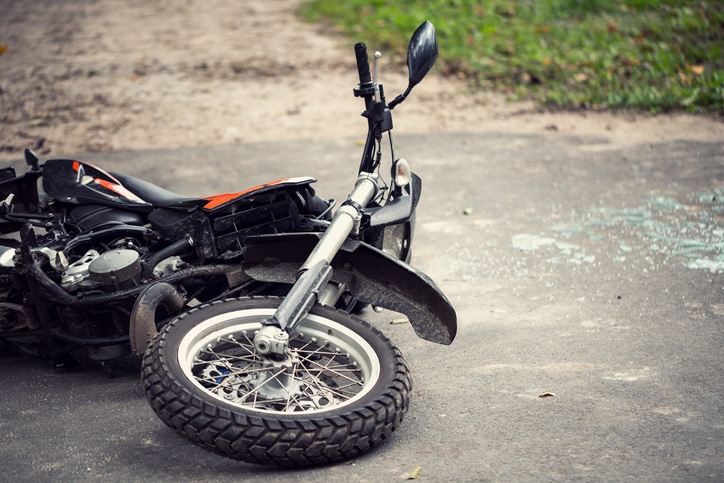 A no-contact motorcycle accident happens when another driver causes a motorcycle to crash without hitting them. In many of these accidents, the driver's negligence can cause serious injuries to the motorcyclist. For example, if a driver cuts off a motorcycle and the rider has to swerve to avoid the crash, the driver could be held liable for the accident. While the driver may try to avoid responsibility for the collision or even drive off after causing it, the experienced motorcycle accident attorneys at Shaw Cowart LLP can help.
There are a variety of ways a no-contact motorcycle accident can occur. Some of the most common causes include:
Failing to see motorcycles riding close to the vehicle
Changing lanes without a signal
Tailgating a motorcycle
Brake-checking a motorcycle
Failing to check blind spots
Driving while distracted or intoxicated
Refusing to yield the right of way
Running a red light
Speeding
All no-contact motorcycle accidents have unique circumstances, so hiring a personal injury lawyer is critical. Generally, it can be difficult to prove that a negligent driver is at fault for a no-contact accident, even if they leave the scene. At Shaw Cowart LLP, we can help you collect evidence, determine the cause of the accident, and demonstrate the driver's negligence.
In cases where the driver doesn't notice that they caused a crash and drives off, the police will treat it as a hit and run. However, it may take them several weeks or months to find the negligent driver, leaving you with medical bills and other expenses. In this scenario, our motorcycle accident lawyers can help you make a claim with your own auto insurer and, once the police find the driver, pursue compensation on your behalf.
Injured in a No-Contact Motorcycle Accident? Shaw Cowart LLP Can Help
If you have been injured in a no-contact motorcycle accident caused by a negligent driver, call Shaw Cowart LLP today at 512-499-8900 for a complimentary case review. Our skilled personal injury attorneys will fight for your wellbeing. We welcome clients living in Austin, Texas and the surrounding area.