Millions of medical devices, consumer products, vehicles, medications, and more are recalled yearly. Some of these are defective by design, poorly produced, or contaminated. Others are missing proper warning labels, contain faulty or incomplete instructions, or have become dangerous through other means. Regardless of the underlying cause, companies tend to issue recalls to protect people from injury or harm.
Many companies issue recalls proactively. Others issue recalls after an injury has already occurred. No matter when or why a recall is issued, it does not protect a company from liability for injuries that have already happened. It may not even protect them from those that occur after the recall has been issued.
Product liability law holds manufacturers and others involved in producing and distributing faulty or defective products accountable for injuries caused by the product. Many of these injuries are severe, and some are even fatal. If you have been injured or a defective product has killed a loved one, you may be entitled to seek compensation for all related damages. The product liability lawyers at Shaw Cowart can review your claim for free to help you determine if you have cause to file suit.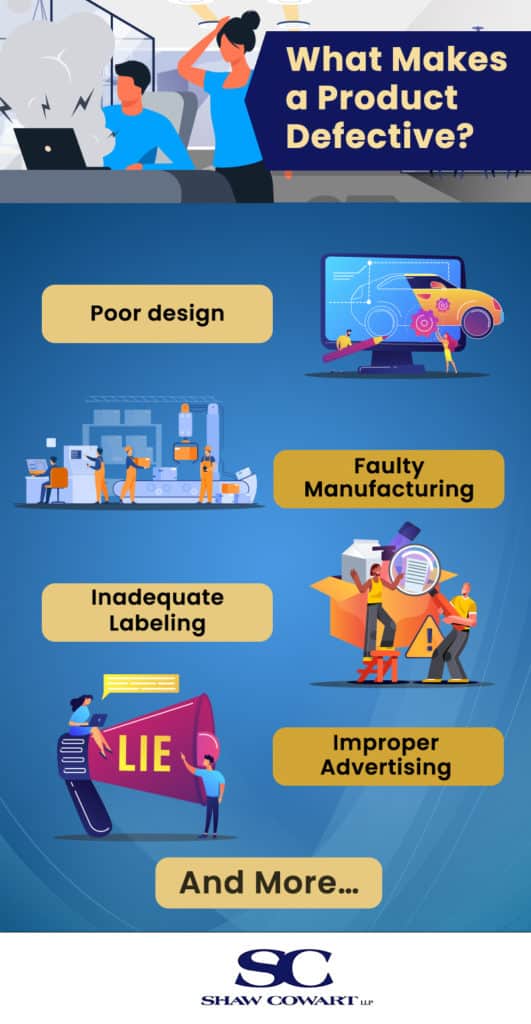 Dangerous Toys
As we approach the Holiday Season, ensuring the gifts you give to children are safe is crucial. December is Safe Toys and Gifts Month, an effort from Prevent Blindness America that encourages gift-givers to ensure the toys they provide are safe from common dangers and design defects. However, even the most cautious gift-giver cannot always know when a toy will cause harm.
Children injured by defective products are entitled to seek compensation for their injuries, just like adults can seek compensation for their own. If a defective toy injures your child, we can review your case to help you navigate the complexities of childhood injury and help your family understand the best way to proceed with your case.
To schedule a free case review at the Austin or San Antonio office of Shaw Cowart, please call 512-499-8900 today. We serve victims of defective products living throughout the state of Texas.