For most personal injury cases, victims usually pursue compensation for property damage, medical treatment, lost wages, and more. These are referred to as damages. At Shaw Cowart LLP, our experienced personal injury attorneys want to first listen to you to learn how this injury has impacted your life. Then, we will tirelessly pursue maximum compensation on your behalf.
Types of Damages You Can Recover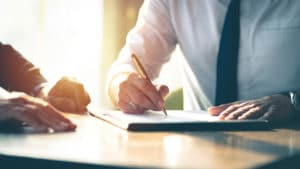 Four types of damages are recoverable in a personal injury claim: special damages, general damages, and punitive damages.
Our attorneys will pursue economic, or special, damages. This compensation is awarded for monetary expenses or losses due to your injury, including:
Current and future medical costs
Ongoing medical care
Rehabilitation
Lost wages
Lower earning capacity
Property damage
These impacts on your life and livelihood can be catastrophic, frustrating and isolating. We take ample individualized time to get to know how you have been affected, because that is how we build the strongest case to pursue every last dollar you need and deserve.
General damages, also known as non-economic damages, provide compensation for the physical and emotional anguish you experience as a result of your injuries. These damages may include:
Pain and suffering
Physical disfigurement or impairment
Emotional distress
Lowered quality of life
Loss of companionship or consortium
The amount of compensation for general damages varies from case to case. Cases with catastrophic injuries tend to have higher general damages, and a wrongful death case may include additional compensation for funeral expenses and loss of support. In Texas, only the spouse, children, or parents of the victim may receive wrongful death compensation.
The last type of damages, known as punitive damages, are rare. They are awarded to victims in situations where the conduct of the defendant is extremely careless or malicious. This includes acts of fraud and assault. In addition, juries may award punitive damages in cases involving defective products or defective drugs.
If you have suffered any of these damages due to the negligence of another, call Shaw Cowart LLP today at 512-499-8900. Our experienced personal injury lawyers in Austin, Texas will fight for the compensation you deserve.