At Shaw Cowart, we handle just about any type of motor vehicle accident claim you may need assistance with. While car accidents, truck accidents, and motorcycle accidents comprise the vast majority of cases, there are many other ways in which you can be injured by a motor vehicle. Regardless of the type of vehicle that caused your injury, our lawyers can help.

The financial burdens associated with a motor vehicle accident can be crippling. Medical bills are often very expensive, especially when surgery and ongoing rehabilitation are required. If you're forced to miss time at work while you recover, it can be very difficult to stay financially afloat. Fortunately, you're not alone.
Our attorneys have assisted hundreds of motor vehicle accident victims in the Austin, Texas area, and we have a proven track record of success in these cases. At Shaw Cowart, we'll fight aggressively for the compensation you deserve, and we have the litigation experience to take your case to trial if a settlement isn't in your best interests.
You can learn about your legal rights and options by speaking with our attorneys. Please call 512-499-8900 today to schedule a complimentary consultation.
Bus Accidents
The public transportation system is an important way for people to get around the Austin area, and buses are one of the most heavily used aspects of our public transit. Unfortunately, bus accidents occur on occasion and due to the size of these vehicles, injuries are often catastrophic in nature.
If you've been injured in a bus accident, Shaw Cowart can help. We have experience handling cases involving just about any type of bus, including:
Capital Metro bus
School bus
Greyhound bus
Shuttle bus
Touring/coach bus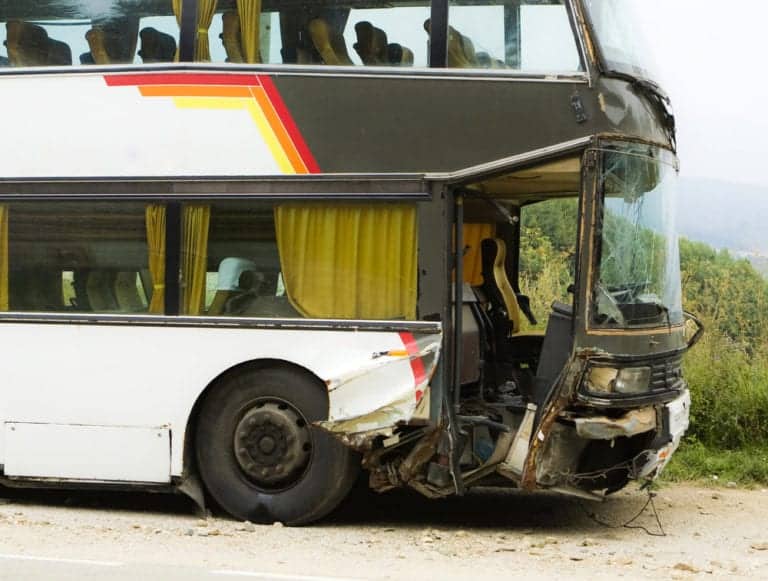 Bus accident claims are often highly complex because there are many potential parties that may be responsible for your injuries, including:
Bus drivers
Bus companies and employers
Drivers of other vehicles involved in the accident
Bus manufacturers
Government agencies
In addition, there are many different potential causes of bus accidents:
Bus driver error – When a bus driver is fatigued during a shift, fails to obey all traffic laws or drives while intoxicated, it can result in a catastrophic accident.
Bus company negligence – Bus companies have a responsibility to carefully vet the background of employees they hire, provide proper training and ensure all buses are properly maintained. When they fail to fulfill any of these duties, it significantly increases the risk of a bus accident.
City or county negligence – Government agencies must repair road hazards and maintain safe road conditions. When they fail to do so, it can result in a serious accident.
Equipment failure – Faulty bus equipment, such as malfunctioning brakes, can result in an accident.
Negligence by other vehicles – Buses share the road with other vehicles. When other drivers act in an unsafe manner, it can result in a collision with a bus.
In addition to the complexity associated with these cases, you must also battle insurance companies that are working hard to reduce the amount of money they must pay on your claim. Our attorneys will carefully investigate the cause of your bus accident to determine all parties that must be held liable. We'll also evaluate the total impact of your injuries, including the need for follow-up treatments or ongoing rehabilitation, in order to ensure your compensation adequately covers all your damages.
Pedestrian Accidents
Pedestrian accidents are a serious problem in Austin and Interstate 35 is responsible for more pedestrian fatalities than any other road in the city. In Austin, pedestrians account for roughly 18% of all traffic-related deaths even though they only comprise approximately 11% of traffic. This is largely due to the fact that pedestrians have no protection when they are struck by a vehicle.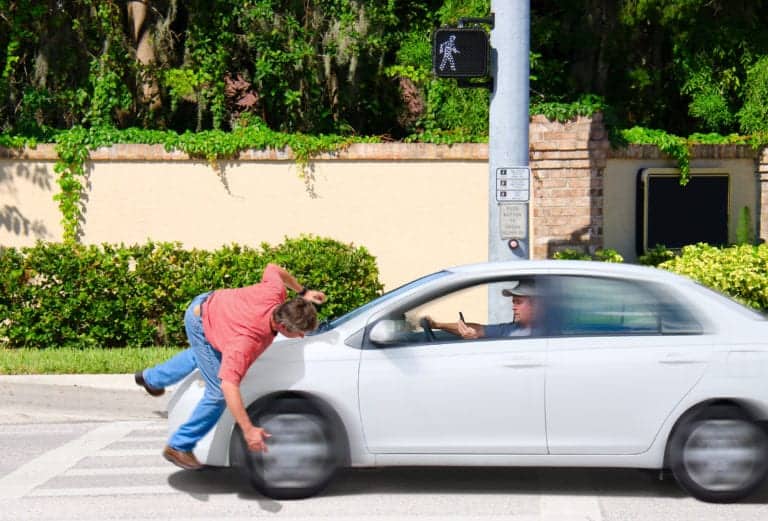 Even if a vehicle is traveling at slow speeds, the risk of serious injury or death is very high when a pedestrian is hit. One study found that when a vehicle traveling at 30 mph hits a pedestrian, there is a 45% chance the pedestrian will die. When the vehicle is traveling at 40 mph, the risk of a pedestrian fatality increases to 85%.
While there are many potential causes of a pedestrian accident, the majority occur due to the negligent actions of other drivers. Common causes of pedestrian accidents include:
Distracted driving, especially the use of a cell phone while driving
Driving while intoxicated
Speeding
A driver making a turn while a pedestrian with the right of way is traveling through a crosswalk
Speeding, failing to stop at traffic signals or stop signs, and other instances where drivers fail to obey traffic laws
Drivers failing to look for pedestrians sharing the road
Poor street lighting at night or lack of reflectors on crosswalks
Malfunctioning traffic signals at intersections
Lack of signage or fading paint at crosswalks
Vehicle equipment failures
In order to recover compensation in a pedestrian accident case, you must prove that the driver who hit you acted negligently and caused the accident. Due to comparative negligence laws used in Texas, your compensation will be reduced by the percentage of fault attributed to your actions and if you're found to be more than 50% at fault for the accident, you will be unable to recover any compensation.
For this reason, it's crucial that you work with an experienced attorney who can prove the other driver was at fault. Our lawyers will carefully investigate your case in order to document all of the ways in which the other driver's actions contributed to your injuries. This will give you the best chances of maximizing your compensation.

Bicycle Accidents
The beautiful weather in Austin makes cycling a popular activity. As a result, it should come as no surprise that bicycle accidents are a common occurrence. Bicyclists have almost no protection from the impact of a vehicle in the event of a collision. This means that even at low speeds, bicyclists face the risk of serious injury during an accident.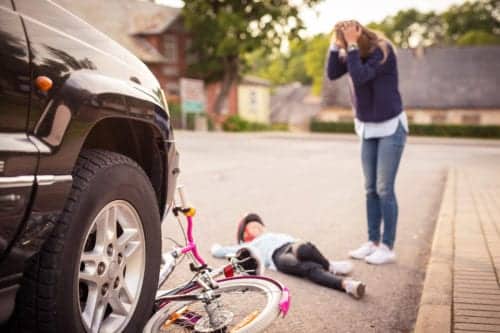 If you're injured in a bicycle accident caused by the negligence of another driver, you may be entitled to recover compensation for your damages. The attorneys at Shaw Cowart will carefully investigate your accident and battle the insurance companies to ensure your compensation reflects the true extent of your damages.
ATV Accidents
There are many open spaces, trails and parks in Texas that provide access to ATV riders. While there is some inherent risk involved in taking a vehicle off-road, many ATV accidents are caused by driver negligence or a lack of proper training on how to effectively maneuver these vehicles.
In Texas, you must complete a motorcycle training course before using an ATV on public land. However, no safety training is required when taking an ATV on private land. In addition, no insurance or special licensing is required on private land. ATVs behave differently than cars, and it's crucial to have the proper training before using an ATV on off-road terrain.
If you've been injured in an ATV accident caused by the negligence of another driver, including a failure to undergo proper training, the lawyers at Shaw Cowart can help. We'll fight aggressively to recover the compensation you deserve.
Boating Accidents
Lady Bird Lake (Town Lake), Lake Travis, Buchanan Lake and Horseshoe Bay are all popular boating destinations in the Austin area. With the large number of boats populating these bodies of water, accidents are inevitable.
There are many causes of boat accidents, including:
Reckless or aggressive driving
Operating a boat while intoxicated
Driver inexperience
Failing to reduce speed in swimming areas or when passing other boats
Overloaded boats
Equipment failure
Failing to watch out for individuals who are wake boarding, water skiing or tubing
As with all other motor vehicle accidents, the driver responsible for the boating accident will be held liable for all damages to injured victims. Our attorneys know the complex laws that govern boating accident cases, and we'll fight aggressively to recover the compensation you deserve.
Train Accidents
Train accidents are often catastrophic in nature, resulting in devastating injuries to the victims. These cases are very complex. Determining liability depends on a variety of factors, including the type of accident and the reason for the train accident. Railroad companies, train operators and train manufacturers may all be partially responsible for the accident, requiring a thorough investigation into the causes of the train accident.
At Shaw Cowart, we have represented a variety of train accident victims, including:
Injured railroad workers
Train passengers
Drivers struck by a train
Pedestrians struck by a train
Family members of individuals fatally injured in a train accident (as part of a wrongful death case)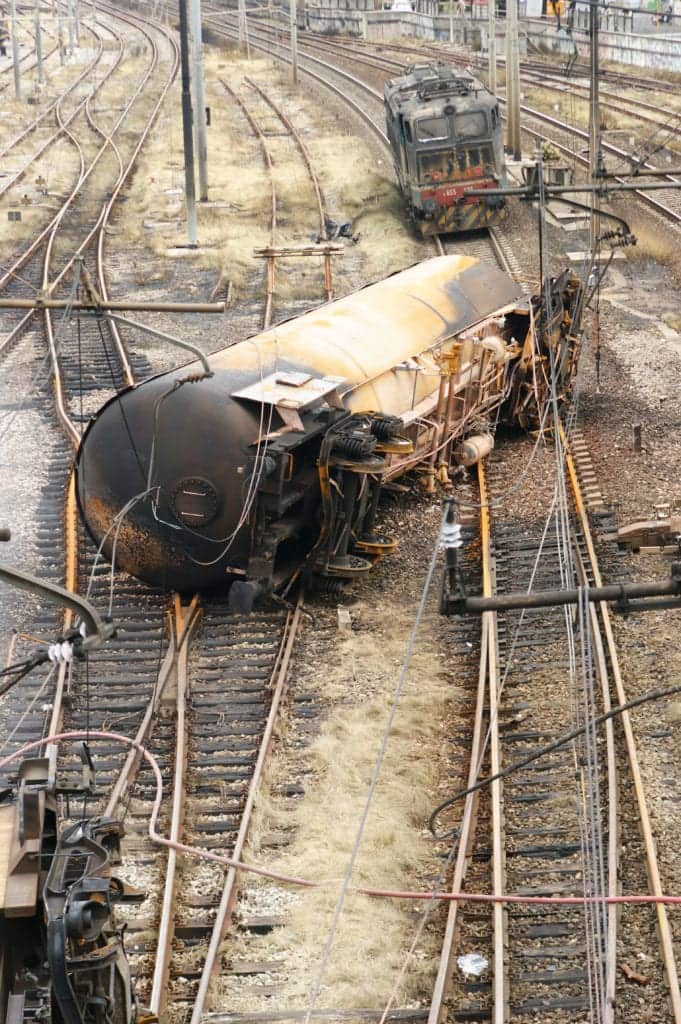 We know the laws that govern these cases, and we'll fight aggressively to maximize the value of your compensation.
Plane Crashes
When a commercial aircraft or small private aircraft is involved in plane crash, it frequently results in life-altering injuries and even death for the victims. While these accidents are rare, the devastation caused by them makes it crucial that you have an experienced lawyer handling your case.
The attorneys at Shaw Cowart know the state and federal regulations governing plane crash cases. We will also carefully evaluate the reports issued by state and federal investigators, including the National Transportation Safety Board (NTSB), to determine the cause of the plane crash. This evidence allows us to hold all negligent parties liable for your damages.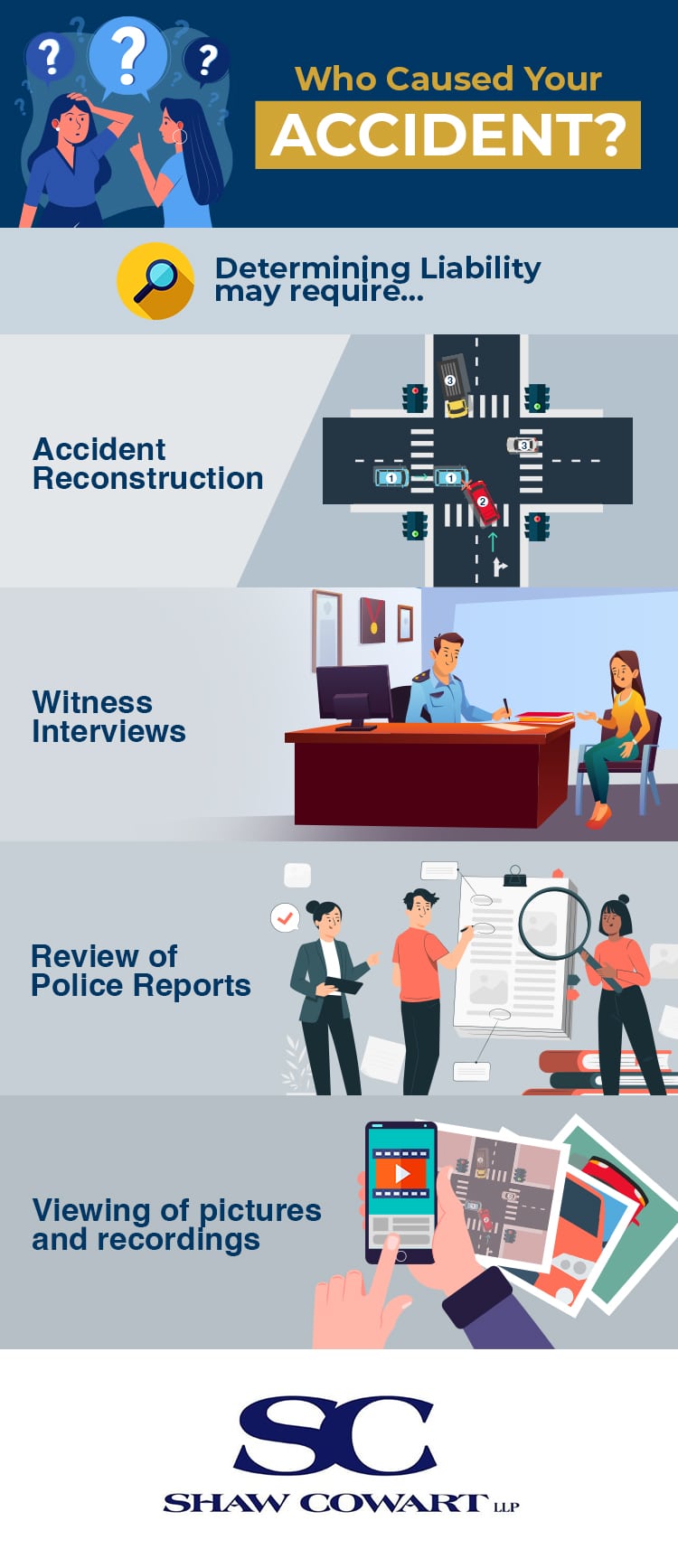 Contact our Austin Personal Injury Lawyers
Please contact Shaw Cowart using the form on this page or call 512-499-8900 today to schedule a complimentary consultation. We serve clients in the Austin, Texas area.