Railroad workers are exposed to many different dangerous and toxic substances, which can result in serious occupational diseases such as cancer. If you work in the railroad industry and developed cancer or another type of chronic illness, you may be able to file a railroad cancer lawsuit under the Federal Employers Liability Act (FELA).
Shaw Cowart LLP is a powerful firm with the resources and experience necessary to help you get the compensation you deserve. Railroad work, although safer now than in previous decades, can still be dangerous to your health. Call Shaw Cowart today at 512-499-8900 for your complimentary consultation to see if you have a strong case.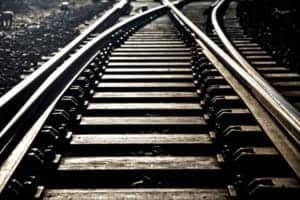 Railroad Carcinogen Exposure
Many types of railroad workers are exposed to significant amounts of carcinogenic substances, including:
Asbestos
Diesel exhaust
Benzene
Silica sand
Creosote
If you worked for five or more years in an environment with significant exposure to any of these carcinogens, you may have a case. There are proven links between these substances and the development of various types of cancers and chronic illnesses. Railroad workers develop cancer at rates higher than other industries, and the reason can be traced directly to high amounts of exposure to toxic substances.
It's important to know that your case may be weakened if you are a smoker. It's much harder to prove correlation between your environment and your disease if you smoke regularly, as smoking also causes cancer.
Types of Cancer and Illnesses Caused by Railroad Work
There are many different types of cancer and other diseases that can be caused by railroad industry work, including:
Lung cancer
Lymphoma
Multiple myeloma
Mesothelioma
Bladder cancer
Kidney cancer
Asbestosis
Chronic obstructive pulmonary disorder (COPD)
If you developed any of these diseases after working for a significant amount of time in the railroad industry, contact the railroad cancer lawyers at Shaw Cowart to see if you may be entitled to compensation.
Under FELA, you have a limited amount of time to file a claim, so we recommend calling as soon as possible after you are diagnosed. Lung cancer is the disease most prominently linked with railroad work, but many other types of cancers and diseases can also be shown to have a link.
Damages You Can Receive from a Railroad Cancer Case
Under FELA, you may be entitled to damages including:
Lost wages
Medical expenses
Ongoing medical treatments and medications
Pain and suffering
Diminished quality of life
We will work with you and our team of railroad and medical experts to help establish the strongest case possible so that you can receive the maximum amount of compensation possible. We know that railroad work is a dangerous profession, and we respect your commitment to your craft. We want you to be able to fight your disease without having to worry about hospital bills or providing for your family while you are ill.
How Common Is Cancer From Railroad Work?
Studies have found hundreds of former railroad workers die of cancer yearly. Railroad workers are exposed to many carcinogenic substances, including diesel exhaust fumes, asbestos, and silica, placing them at heightened risk for cancer. Lung cancer is the most common cancer impacting railroad workers, though lymphoma, mesothelioma, and other types of cancer are also possible.
If you have developed cancer after a career working on or around trains, you may be entitled to seek compensation for your damages. Talking to one of our lawyers is the best way to determine if you have cause to file suit.
What Is the Likelihood I Will Win a Case if I'm a Smoker?
The defense can use a plaintiff's tobacco use to establish a pre-existing risk for cancer due to lifestyle choices. However, a lifetime of exposure to toxic fumes at work cannot be overlooked as a contributing factor. Therefore, it is impossible to assess the viability of your claim without first talking with you directly. The best way to learn about your options is through a one-on-one consultation with one of the attorneys at our firm.
How Is It Determined Whether the Sickness Is Caused by Railroad Work?
An investigation may be required to establish that your cancer is related to your employment with the railroad. We work with experts from various fields to determine all possible causes of the disease, allowing us to gather the information necessary to build a compelling case for compensation.
How Long Do Most Cases Take to Reach a Result?
It can take a few months to settle a railroad worker injury claim, longer if a trial is necessary. However, most cases resolve within a year.
Does the Amount of Time I Did Railroad Work Strengthen My Case?
The damage done by carcinogens is cumulative. The higher your rate of exposure, the higher your risk of developing cancer.
While the longer you were exposed to toxins, the higher your risk for developing cancer, you needn't have worked for the railroads for several years to file suit. If you have worked as a railroad employee and have now developed cancer, talk to us today to learn more about your rights and options.
Schedule Your Railroad Cancer Consultation Today
If you have been diagnosed with cancer or another chronic illness after working in the railroad industry, please don't hesitate to call Shaw Cowart today at 512-499-8900 for your complimentary consultation. We serve clients in Austin and Central Texas, as well as nationwide.